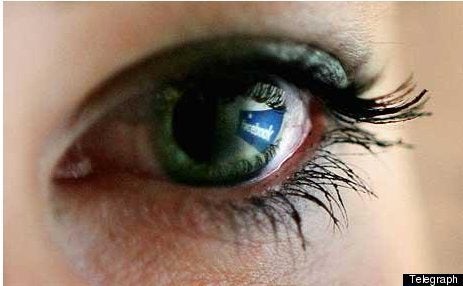 Facebook has threatened to sue the Daily Mail after the news site published an article that wrongfully identified Facebook as a gateway for minors to be solicited by online sexual predators.
The article was written by Mark Williams-Thomas, a former police detective, who originally claimed in the piece to have gone 'undercover' as a 14-year-old girl on Facebook. Williams-Thomas said that within an hour of his fake profile going live, messages from men offering to 'perform sex acts' quickly 'poured in,' 'followed up with crude sexual requests.' 'The scale of potential abuse is mind-blowing,' Williams-Thomas wrote.
Up until it was changed earlier today, the article was titled, 'I posed as a girl of 14 on Facebook. What followed will sicken you.' (It now reads: 'I posed as a girl of 14 online. What followed will sicken you.')
The catch? It seems Williams-Thomas wasn't actually using Facebook, but a different social networking site altogether.
Facebook was none too pleased. A spokesperson for the site told the Guardian that Facebook was considering suing the Daily Mail for the 'brand damage that has been done.' 'If you were a Middle England reader and your child was on Facebook, this sort of thing would have a very serious effect on what you thought of us,' the spokesperson also said, according to the Guardian.
The numerous references to Facebook in the sex predator article's title, URL, and text have since been removed by Daily Mail editors, who have also added a clarification that reads:
In an earlier version of this article, we wrongly stated that the criminologist had conducted an experiment into social networking sites by posing as a 14-year-old girl on Facebook with the result that he quickly attracted sexually motivated messages. In fact he had used a different social networking site for this exercise. We are happy to set the record straight.
Williams-Thomas claims that Daily Mail editors added the references to Facebook contained in his article. The mistake was explained as 'a matter of miscommunication.'
Calling all HuffPost superfans!
Sign up for membership to become a founding member and help shape HuffPost's next chapter