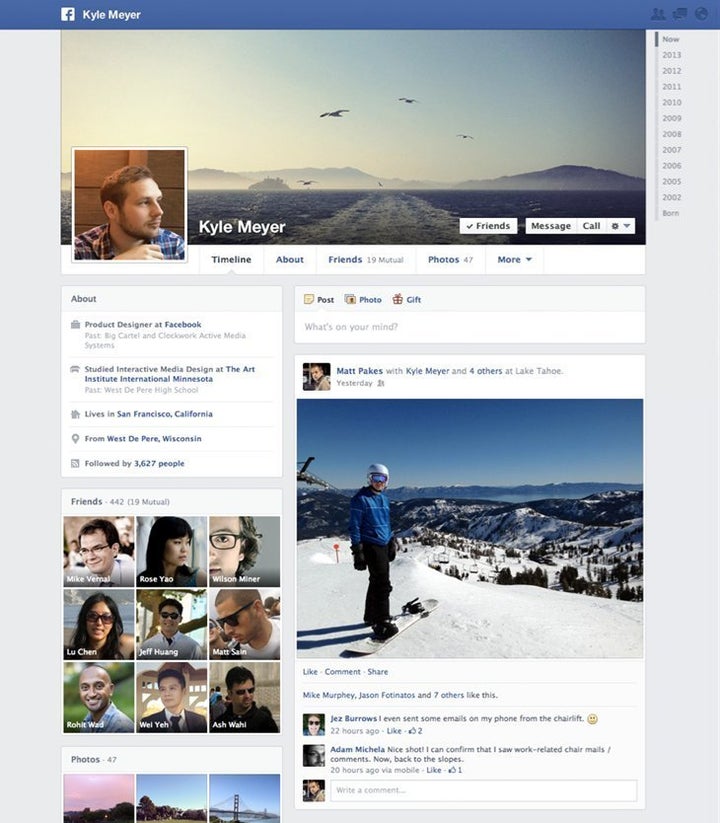 Here's what the new Timeline page looks like: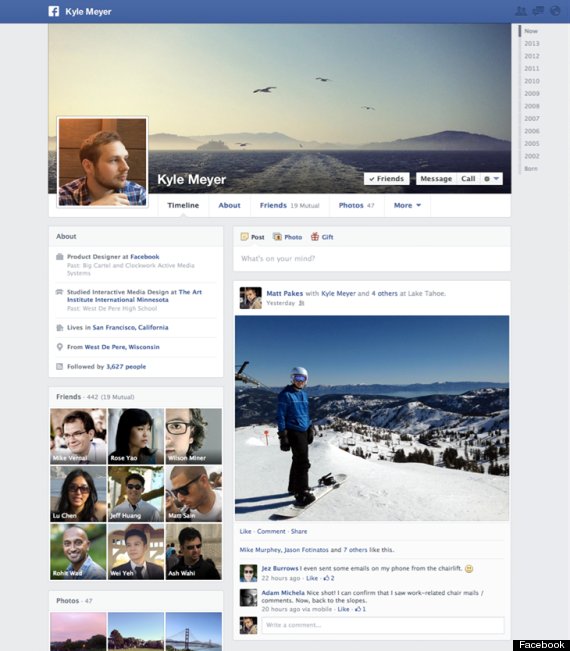 The biggest parts of the redesign? Now all of your posts are in a single column, along the righthand side of the page. And on your About page, you can express yourself in a new way, highlighting media you like to consume and your favorite apps.
There are also more subtle changes like new tabs along the top of the page.
TechCrunch notes that the latest changes are about making users feel their Timeline pages best represent them, which in turn could have an effect on monetization: "getting people to share more [...] gives Facebook valuable ad targeting data about what people do, not just what they Like. I could also imagine media companies buying space in the suggested content sections."
What do you think of the latest changes?
Popular in the Community