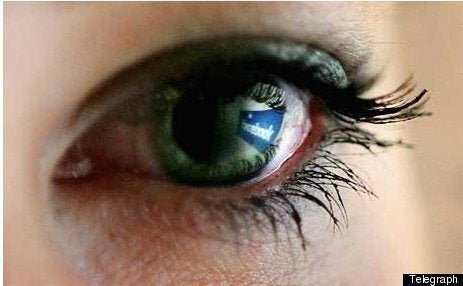 Twitter and Facebook users could see their home insurance premiums rise by as much as 10 percent in the coming years, says Confused.com, a site that allows users to compare the cost of insurance across different providers.
Confused.com argues that social media services like Foursquare and Buzz can increase the risk of theft by alerting burglars to times when people are out of their homes, thus leading to home insurance hikes.
Confused.com isn't alone in worrying about the 'dark side' of status updates. As we wrote last week, the site 'PleaseRobMe.com' was created to make online tell-alls aware of the risks to publicly sharing their location. The site essentially tells the world when Twitter users aren't at home by aggregating location check-ins posted to the microblogging site.
Darren Black, head of home insurance at Confused.com, explains why he believes social media users could face insurance hikes:
I wouldn't be surprised if, as social media grow in popularity and more location-based applications come to fore, insurance providers consider these in their pricing of an individual's risk. We could see rises of up to 10pc for people who use these sites.

Criminals are becoming increasingly sophisticated in their information gathering, even using Google Earth and Streetview to plan their burglaries with military precision. Insurance providers are starting to take this into account when they are assessing claims and we may in future see insurers declining claims if they believe the customer was negligent.
Although new technology allows for a new level of communication and real-time sleuthing, Waxy (via Digg) points out that in the 1980s, there was a similar fear that home telephones could clue-in burglars to your absence.
A 1983 article in the Montreal Gazette stated: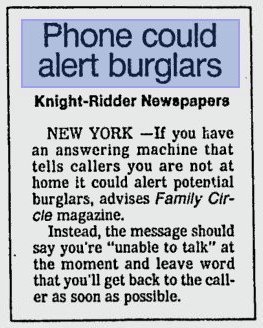 If you're addicted to Facebook and hooked on Twitter (but worried about paying more), check out Confused.com's tips for staying safe on social networks.
Tell us what you think in the comments below -- will social media users face higher home insurance, or are such fears unwarranted?