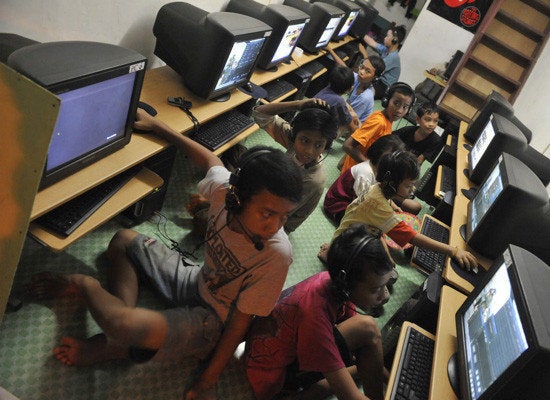 Facebook's privacy policy states that users must be at least 13 years old to create an account. Nevertheless, scores of underage users allegedly skirt the social network's rules by listing false ages.
An Australian Senate cyber-safety committee recently asked Facebook's chief privacy adviser, Mozelle Thompson, to address the network's growing problem of underage users. Thompson's response revealed a startling statistic about the number of underage users who are being removed from Facebook each day.
"There are people who lie. There are people who are under 13 [accessing Facebook]," said Thompson, according to Australia's Daily Telegraph. "Facebook removes 20,000 people a day, people who are underage."
Those 20,000 suspect profiles are just the tip of the iceberg. In the United States, 3.6 million underage users access Facebook each month, ComScore reports, according to the New York Times. ComScore also notes that not all these visitors have Facebook accounts and that some may be viewing Facebook pages that are open to the public. Nevertheless, experts fear that brief, unsupervised contact with the massive social network may expose children to bullies, predators and inappropriate content.
"This is something that we work on all the time," Thompson said, according to ABC News Australia. "There's a lot of things on Facebook that happen on Facebook that don't happen every place else. Like limits on nudity [and] other things - you can't do those things on Facebook."
Though Facebook's security team has no surefire check against children who list false ages or visit the site's public pages, the network's policy is to remove children or information about children from the site as swiftly as possible.
Thompson said that the site plans to hire a cyber-safety policy expert in Australia to help deal with Facebook's underage users in that country. The site will also continue to work on safeguards for minors, such as a "cybersafety help button," Thompson told the committee.
Facebook's arm in Great Britain launched a "panic button" in 2010 to protect minors from sexual predators online. Still, these measures do not prevent children under 13 from accessing the site.
Related
Popular in the Community