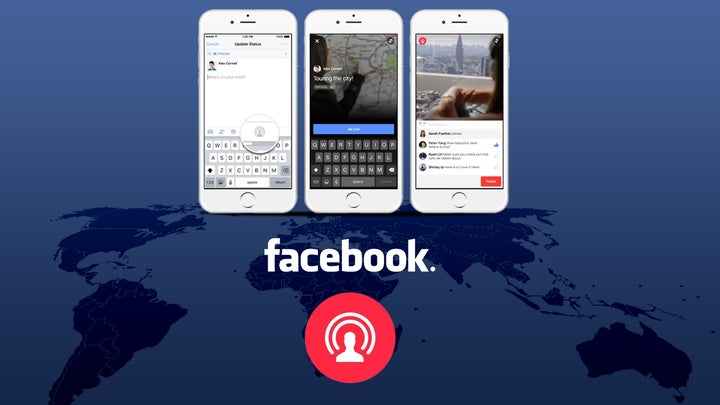 It was just a matter of time, Facebook is unveiling live steaming for desktop and laptop users. This doesn't come as a big surprise, especially considering the popularity of the feature with everyone from big names to the average users down the street. Even though many professional broadcasters have paid money for workarounds using studios cameras and external software, this updates shows that Facebook has an ear for the general audience. According to Adweek sources, this change is caused by a "demand from journalists, vloggers and do-it-yourselfers."
Facebook user Deliah Taylor, is one of the first to be pleasantly surprised by the new feature, noting it's Google Hangout-ish feel during her first live broadcast ,"You've got to put in a comment, and then you hit next, and when you hit next, it will bring up a secondary screen, which kind of looks like a Google Hangout screen, and you can adjust your camera and microphone …"
During Vidcon, Mark Zuckerburg mentioned expanding live stream, allowing more than one person on the same broadcast from different locations (Sounds just like Google Hangouts). The social giant also acquired MSQRD (Pronounced Masquerade), an app that allows users to put live filters on their face. Yes, this even includes cute little animals similar to another app we know and love.
There haven't been any official dates released, but Facebook assures us these new updates will roll out in the next few weeks or months.