When Facebook admitted Friday that a year-old glitch had erroneously exposed 6 million users' contact information, the social network known for helping things go viral seemed to do its best to keep the news from spreading.
Though Facebook did take pains to email all 6 million people affected, the social network posted its announcement about the data leak just before 5 p.m. ET on a Friday afternoon -- on a Facebook page belonging to the company's security team, rather than its main account, and with a deceptively boring title, "Important Message from Facebook's White Hat Program."
Facebook noted that describing the cause of the bug "can get pretty technical," and proceeded with an explanation that seemed to befuddle tech writers, aficionados and users.
"Received this Note from Facebook via my private email. Concerned & don't understand !!! How do we know... who, what, when, where & how this happened? [sic]" asked one Facebook user. "That being said... How do we know it's been fixed? Will somebody help me to better understand!"
Yes, someone will. Here's some context and analysis on what Facebook meant by its announcement -- and an exegesis of how a major tech company issues a non-apology mea culpa in the age of recurring privacy leaks.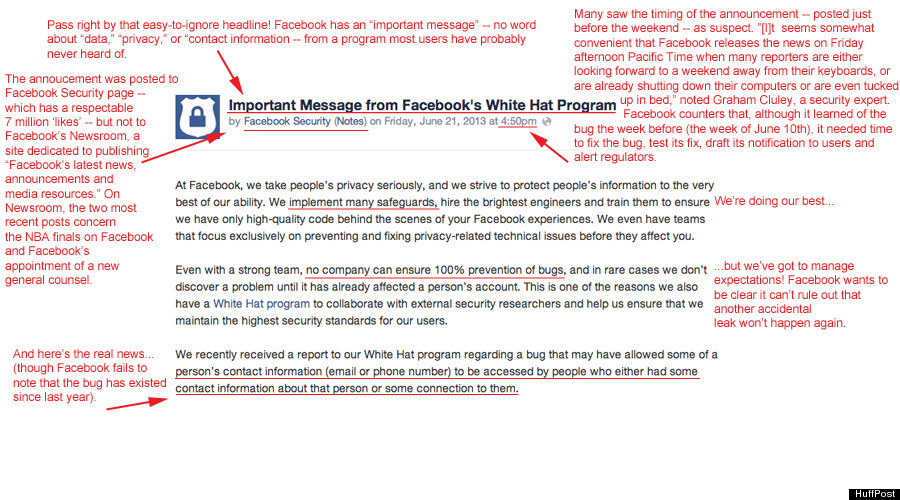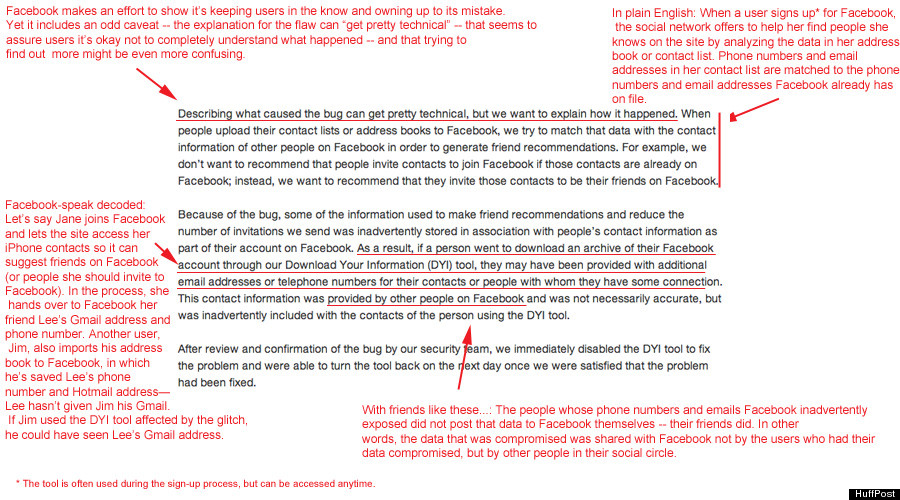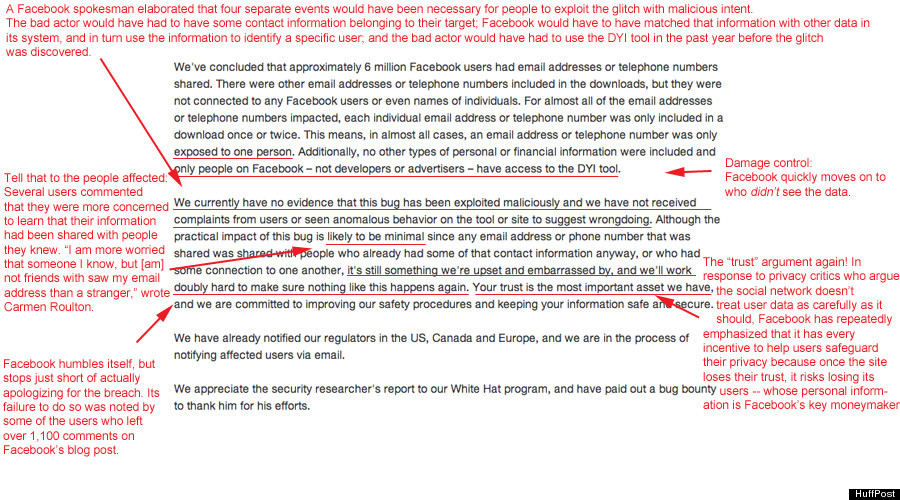 Related
Before You Go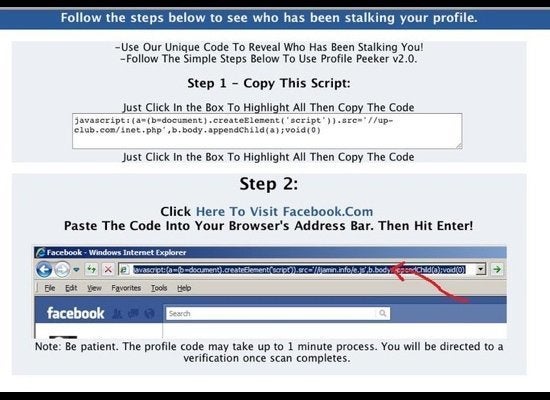 9 Common Facebook Scams
Popular in the Community