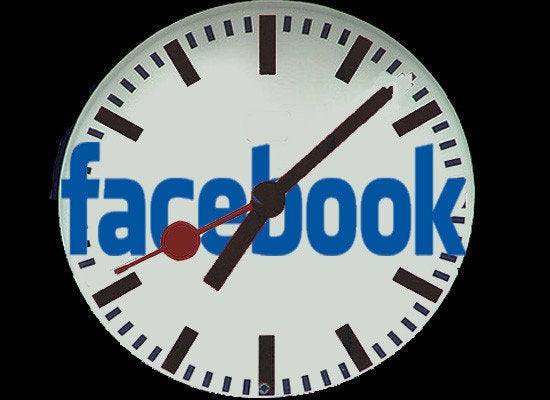 For the past three years, a social media management company called Vitrue has been examining Facebook activity patterns around brands and companies. The study, which Vitrue recently released, reveals the days and times when certain brands experience the most activity from their Facebook fans.
According to Mashable, "Vitrue analyzed Facebook post data from August 10, 2007 to October 10, 2010 from more than 1,500 brand streams -- more than 1.64 million posts and 7.56 million comments in all. Shares and 'likes' were not included in the study."
Vitrue's data indicates that the most activity took place on Wednesdays at 3 p.m. ET.
In general, the study shows that weekdays were busier than weekends. While users engaged with brands most on Wednesdays, they tended to be least active on Sundays.
Vitrue also found that the least amount of daily activity occurred during the wee hours of the morning, when many users are alseep. Likewise, daily activity spiked around mid-morning and dropped off sharply at 8 p.m. ET. As Mashable notes, "The three biggest usage spikes tend to occur on weekdays at 11:00 a.m., 3:00 p.m. and 8:00 p.m. ET."
Interestingly, brand posts published in the morning fared better than posts that went up during the 3 p.m. peak. And, Vitrue discovered, fans posted and commented more on items published during the first fifteen minutes of the hour than on posts published at quarter-past, half-past, and quarter-to the hour.
Support HuffPost
The Stakes Have Never Been Higher
Related
Popular in the Community