Bloomberg's report supports a long-circulating rumor that Facebook has plans to introduce video ads that will automatically begin playing the moment Facebook is loaded on a computer. Facebook plans to ask for between $1 million to about $2.5 million per day for each ad, depending who and how many Facebook members are targeted, according to Bloomberg.
A Facebook spokesperson declined to comment to the Huffington Post.
If that price range is normally something you'd associate with the Super Bowl, you're not far off: In 2013, the average 30-second Super Bowl ad fetched CBS $4 million.
Facebook chief operating officer Sheryl Sandburg invited the comparison to television's biggest sporting event when talking to investors in 2012. She boasted that Facebook's viewership is three times that of the Super Bowl, "and it happens every day." By inserting commercials into the Newsfeed, Facebook would be taking another step to capitalize on that audience.
But it remains to be seen if Facebook's ads will have the same grip on viewers as the Super Bowl's. The autoplay 15-second ads will reportedly play silently -- much like on YouTube -- and will only appear three times a day, according to Bloomberg. It's not same captive audiences that eagerly anticipates clever Clydesdale ads every February, but Facebook's strength is in numbers. Its 1.15 billion members dwarf the 108.4 million people who watched the Baltimore Ravens beat the San Francisco 49ers this year. On average, 699 million visit the site every day, according to Facebook's most recent earnings report.
Given Facebook members' tendency to balk at changes to the site's interface, we might expect people to complain loudly should the video ads arrive -- before finally and begrudgingly accepting them. Facebook CEO Mark Zuckerberg reportedly delayed the launch of the ads twice in order to make sure the experience wouldn't be too disruptive. Of course, it's investors, not regular members, that Facebook really has in mind with this move.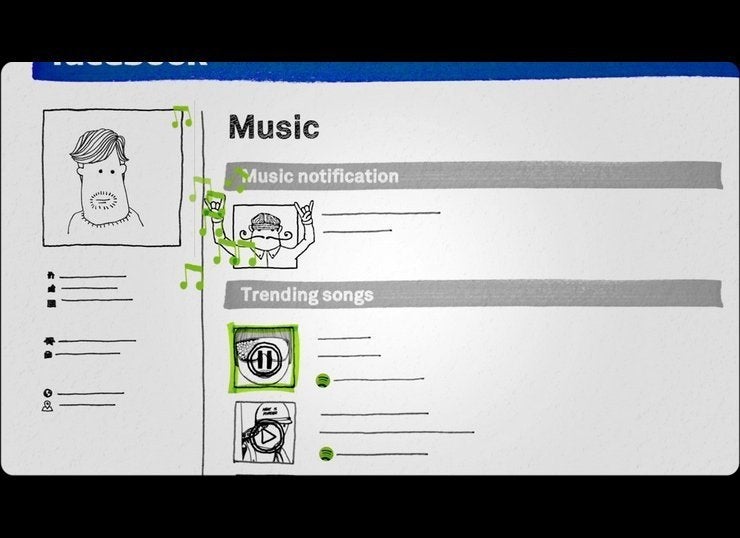 7 Ways You Might Be Oversharing On Facebook
Popular in the Community