 For years, technology companies have touted the advent of a new fusion of your social habits and mapping.
You're driving home from work and an alert pops up on your smartphone to tell you that a close friend is at a restaurant just off your route. Or you're on a road trip and your smartphone dings, offering you a discount -- and turn-by-turn directions -- to the closest Starbucks.
Now that perpetual part of the future may actually become part of the present, or so Facebook may be betting.
While it may seem a head-scratcher -- Waze has only 13 million active users, according to one market researcher, less than a third of the number of users Facebook added last quarter -- experts said the social network company's foray into navigation and mapping is a natural -- and potentially very lucrative -- move.
Waze, based in Israel, has a total of 45 million users, though not all are active. Berg Insight, a Swedish market research firm, says Waze has from 12 million to 13 million monthly active users. This places it behind mapping giants like Google Maps, which according to Berg Insight, has 30 million active users, and Telenav, which has roughly 25 million, but ahead of Apple Maps, which has roughly 5 million active users.
Unlike other mobile navigation apps, which rely on mapping data from one of several big companies -- Google, Nokia and TomTom, among them -- Waze has created its own maps using crowdsourced data from its users. When a person uses Waze, the app collects traffic and road information and sends it back to Waze, which the company uses to improve its maps and alert drivers of traffic and road conditions.
And that mapping data is incredibly valuable, not only to better serve ads to Facebook's 1.11 billion users, but also to provide the company with the tools necessary to take on Google and Microsoft in search.
Facebook already has maps integrated into its product. When a user checks in or is tagged somewhere, that user's location is pinned to a Bing map, Microsoft's mapping platform, which uses data from Nokia. But if Facebook wants to take a bite out of the $22 billion search industry, it can't rely on competitors' tools, which the company could lose access to in the case of an acquisition or disagreement.
"If Facebook is going to want to have a big imprint in local search, they probably need their own maps and don't want to be dependent on Google or Microsoft," said Marc Prioleau, the managing director at Prioleau Advisors, a mapping consulting firm in California. "Buying Waze, they get a mapping platform and mapping data."
If I'm in an unfamiliar area and looking for a cup of coffee, I can open Google Maps and search for "coffee," and coffee shops close to me pop up. With its own mapping product, Facebook could compete with that and add the social layers the company is known for -- which coffee spots my friends frequent and recommend, for example.
And mapping data, especially as it relates to a consumer's behavior, is incredibly valuable to advertisers. Apple, of course, entered the market with the release of Apple Maps last fall.
Unlike consumer behavior on the Web, which is easy for companies to track, foot traffic and in-person purchases are much harder to track.
"The digital link that exists online doesn't exist in the physical world," said André Malm, a senior analyst at Berg Insight.
If Facebook were to buy Waze, it could potentially alert -- and provide a coupon for -- a customer who recently searched for a refrigerator as he neared an appliance store.
"It closes a loop in advertising," said Malm.
"Data is great, but it's nothing without context," said Marcus Thielking, co-founder of Skobbler, a map technology company that has an app for GPS navigation and is a Waze competitor. "If you don't use it intelligently, you're bound to spam people."
Thanks to users' activity on the social network, Facebook is able to use data intelligently. If you're one of the 34 million people who has "liked" Starbucks on Facebook, but you're not one of the 8.7 million who's "liked" Dunkin' Donuts, Facebook knows which ad to serve you as you approach a shopping mall with both stores.
Another revenue stream could be the traffic data itself, said Thielking. If Facebook were inclined, it could sell the Waze traffic data to car companies and other navigation companies to improve their GPS products.
And of course, the purchase of Waze would potentially increase the amount of time users spend using Facebook.
"By pulling Waze into the fold, you've got a whole group of people spending minutes -- maybe hours -- with Waze in front of them every day as they drive to and from work," said Chris Silva, a senior analyst at the Altimeter Group. "If that rolls into Facebook, that becomes a huge and captive audience for Facebook's ads."
"This brings a whole new, strong location-aware capability to the table for a company that's struggling to monetize its ever-growing group of mobile users," Silva added in an email.
A Facebook spokesman told The Huffington Post that the company doesn't comment on rumors. Waze couldn't be reached by email for comment. The company told TechCrunch that it doesn't "comment on rumors or speculation about the business."
"Facebook wouldn't buy Waze for $1 billion to get 40 million users," said Prioleau. "They wouldn't pay $1 billion to get a mapping platform. But they might pay $1 billion to get the mapping data that Waze has collected."
Support HuffPost
The Stakes Have Never Been Higher
Related
Before You Go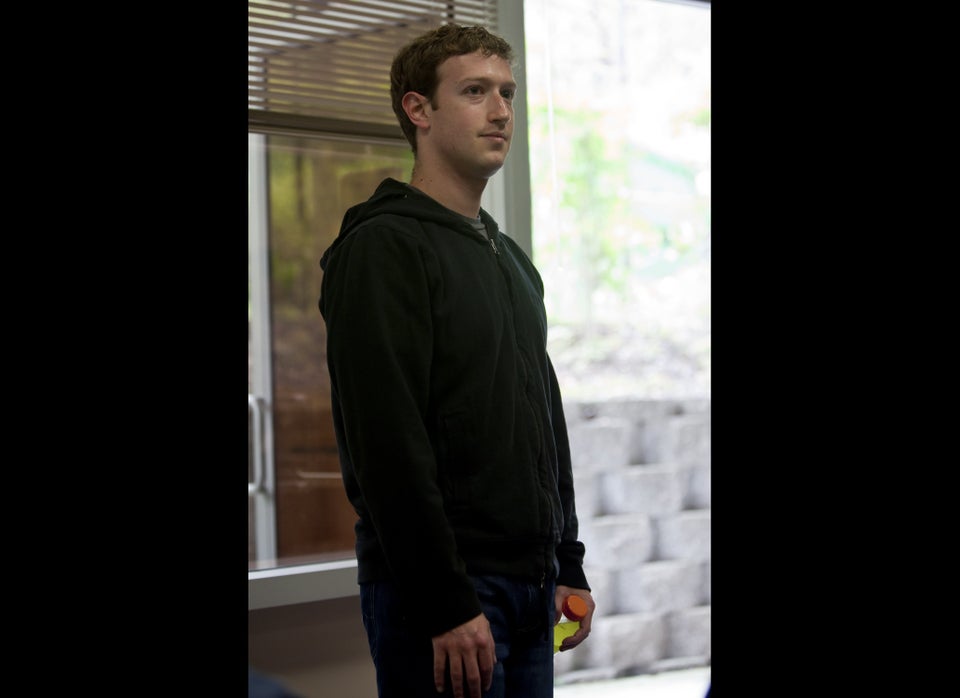 Biggest Risks To Facebook
Popular in the Community