 It was only a few years ago that you actually had to check a calendar to remember the birthday of a distant friend or in-law.
Then, Facebook came along and changed everything, jostling its 1 billion users to bestow birthday wishes on all of their Facebook friends, including nearly-forgotten acquaintances and classmates they last saw two decades ago.
Now, Facebook is trying to capitalize on that ubiquitous feature that so many of us rely on. It has opened a new gift store, encouraging its U.S. customers to send real, physical gifts to each other on the website so many check every day.
North Coast wineries are taking notice of the opportunity to convert their social media efforts into direct sales on the world's biggest social networking site. Several have placed their products among the dozen or so wines you can now send to a friend on Facebook.
"It's working really well, and we're excited to see where it could go," said Dwight Harrington, operations director at Blackbird Vineyards in Napa, one of the first wineries to be featured in Facebook's gifts section. "Just the potential that we could have with them, the amount of reach that they have, is tremendous -- only probably a third of the world."
But whether Facebook's latest attempt to monetize its massive user base will prove profitable for wineries, or for Facebook itself, remains to be seen.
The Menlo Park company's stock has had a rocky ride since its initial public offering in May, as analysts have speculated whether it will be able to produce sustained revenue growth. Increasingly, customers are accessing Facebook from their smartphones, where there are fewer advertisements and opportunities for revenue. The gifts section is available on the Facebook app for both the iOS and Android platforms.
"There's lots of potential, but I don't think it's a near-term or 12- or 24-month material opportunity for the company, and they said so in their last earnings call," said Carlos Kirjner, an analyst at Bernstein Research in New York, who downgraded Facebook's stock last week. "It's unclear the extent to which people will buy goods and services through Facebook."
In its latest quarterly report, Facebook warned shareholders that it may not succeed in generating meaningful revenue from its gift service, and that it may not be able to recover the cost it incurred developing the product.
"This is a brand new product, a brand new behavior on Facebook that people have never done before, so we need to make sure we're making the user experience as easy as possible," said Alex Hollander, Facebook spokeswoman. "That can take some time, but we're continuing to invest a lot into making this product successful."
Facebook's gift section, which became more visible to users last week when many were prompted to send their friends a Starbuck's gift card, has been rolling out gradually since September. The company added wines to its gift store in mid-December.
Once the order is placed, the lucky recipient gets an email message or a notice on their Facebook wall. If they accept the gift and share their mailing address with Facebook, the gift arrives at their door several days later.
The company has an in-house merchandising team that curates a selection of gifts to celebrate the millions of birthdays, new homes, and other occasions announced on Facebook every day, Hollander said.
"They've tried to focus in on having good price points, since a lot of the users tend to be a younger type of audience, and they don't want to just have $95 bottles of cab," said Milton Cornwell, acting general manager of Copper Peak Logistics, which ships some of Facebook's wine orders from its warehouse in American Canyon.
While hopes are high among vendors featured on the gift section, and among stockholders who have seen their share price decline after the company's IPO, there are no guarantees that Facebook will be able to successfully monetize its massive user base.
"Truthfully, Facebook is a place where you would give a gift to a casual friend, not to a close friend," said Michael Pachter, an analyst with Wedbush Securities, adding that his wife would not be happy if he sent her a bouquet of flowers that way.
"It's kind of an impersonal way to send a gift if you do it through Facebook," Pachter said. "I don't expect that we're going to see really meaningful, expensive wines given. ... I think the guys who sell $10 wine will fly, but the guys who sell $100 wines are probably not going to be that successful because you would actually do that outside of Facebook."
Among the brands now available on Facebook are Clos du Bois, Wild Horse and Robert Mondavi, all owned by beverage giant Constellation, and offerings from smaller wineries like Titus Vineyards in St. Helena, which generally produces less than 10,000 cases of wine per year.
While orders are placed through Facebook, each sale is funneled through ShipCompliant, which provides software to companies to help navigate complicated direct shipping rules. Wineries then approve the sale and can ship to those states where they are licensed. Depending on the winery, it can be shipped to as few as 16 states or more than 30.
"Facebook to us is just another amazing opportunity to be able to be where the customer is, and offer the right product at the right time to the right person," said Stacy Bennett, vice president of digital marketing for J Vineyards and Winery.
"The power, it's incredible," Bennett continued. "Your friend's birthday is today, and they happen to have liked a specific product on their timeline, and what a perfect opportunity to give them a gift of something they like. And they open it three seconds later. It's mind boggling."
J is not yet selling wine on Facebook, but it is in the process of getting on board with the company, Bennett said.
So far, wineries enrolled in the Facebook program have yet to see the kind of sales that would make a significant impact on their bottom line.
"It's off to a little bit of a slow start," said Victoria Amato, marketing manager of Blackbird Vineyards in Napa. "I think a lot of companies, not just wineries, that are selling gifts higher than the $5 to $10 price point are seeing slower sales than they expected."
Blackbird has been selling three or four orders of wine per day through Facebook, with orders generally ranging from one to three bottles, said Dwight Harrington, operations director. In the best case scenario, that's about 1 percent of the winery's 10,000 cases per year.
The winery originally planned to sell on Amazon.com but eventually decided not to because Amazon would have discounted its wines, and those lower prices would be easily searchable online, Harrington said.
"They're so price driven. So we would have to offer our wines to them at a much lower rate, and they might offer them at a lower retail value" than their regular price, Harrington said. "Whereas Facebook, it's the same standard retail price that we have, so it's more fair."
Prices for the wines range from about $15 to $100, and shipping is an additional cost. Facebook, the winery and ShipCompliant all get a percentage of the sale, but the share that each receive is not publicly disclosed, sources said.
"Social media is a very hot issue in the wine industry right now, as we're all trying to connect with the elusive Gen X and Millenials," said Christophe Smith, director of sales and marketing at Titus Vineyards in St. Helena, and chair of the social media committee for the Napa Valley Vintners. "So what better way than to work with Facebook? It's really a huge exposure opportunity." ___
(c)2013 The Press Democrat (Santa Rosa, Calif.)
Distributed by MCT Information Services
Support HuffPost
The Stakes Have Never Been Higher
Related
Before You Go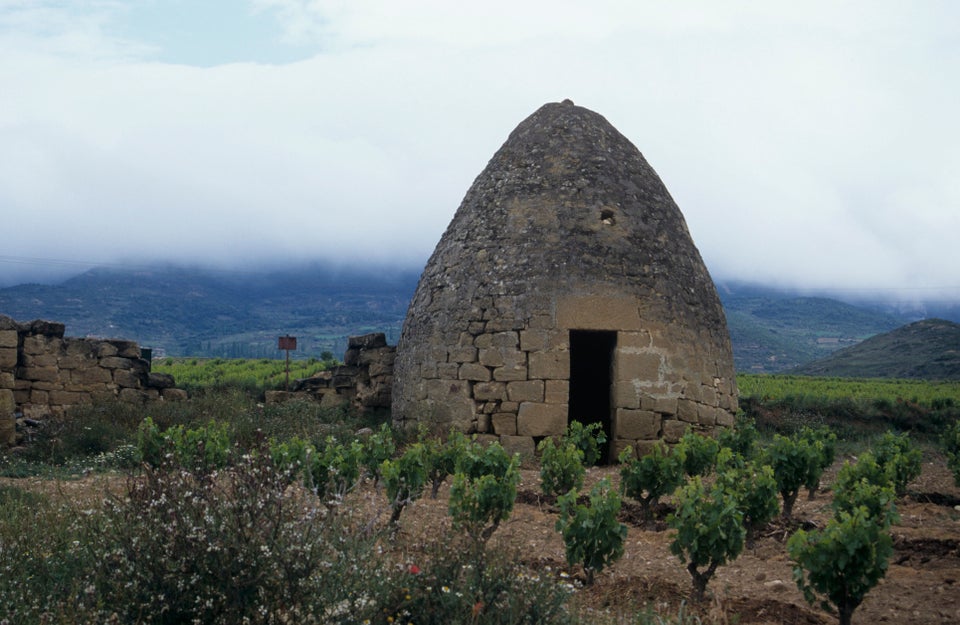 World's Best Wine Destinations
Popular in the Community