Many authors today interact with readers through tweets and blogposts.
What if these social media had been available throughout the history of literature? Would Keats have written love notes on Fanny's wall? Would Shakespeare have made his relationship status public? Would Hemingway become Mayor of every bar in Paris?
Wylie Overstreet's new book, "The History of the World According to Facebook," (It Books, $14.99) answers some of these questions, with its tongue firmly in its virtual cheek. We took the best literary tales from the book, and reproduce them below.
"Ah, Facebook," wrote the author in the press release accompanying the book. "We all make fun of it - and we're all on it."
Which famous author do you think would have left a great status update? Write it in the comments!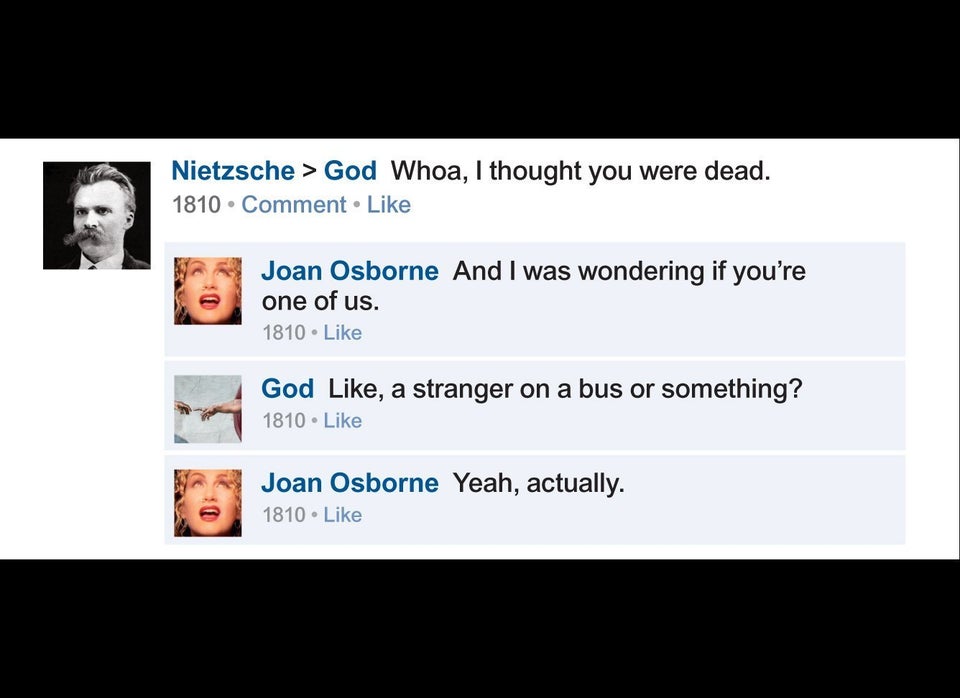 Gallery

Related
Popular in the Community