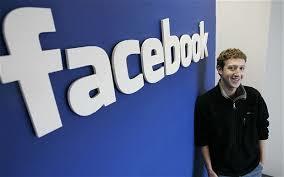 It's been a tough week for Facebook Inc. as it capitulated to U.S. Congressional pressure and handed over details about 3,000 election ads it sold to Russian-linked entities.
This week, Facebook's chief executive officer and creator, Mark Zuckerberg, flipped from his stance a year ago that Facebook was not manipulated during the 2016 U.S. presidential election. Last November, he dubbed that notion as "a crazy idea".
As criticism and leaks mounted, Zuckerberg reversed his attitude.
"I care deeply about the democratic process and protecting its integrity," Zuckerberg said in a statement. "Facebook's mission is all about giving people a voice and bringing people closer together. Those are deeply democratic values and we're proud of them. I don't want anyone to use our tools to undermine democracy. That's not what we stand for."
He also pledged that in the future Facebook would disclose the identity of entities or individuals who bought political ads on its pages.
"When someone buys political ads on TV or other media, they're required by law to disclose who paid for them," Zuckerberg said. "We're going to bring Facebook to an even higher standard of transparency. Not only will you have to disclose which page paid for an ad, but we will also make it so you can visit an advertiser's page and see the ads they're currently running to any audience on Facebook."
But this should have always been the case and Zuckerberg's newfound concerns surfaced only after several Congressmen demanded transparency. In addition, foreigners are prohibited from making contributions or spending money to influence any election under U.S. federal laws. Clearly, Facebook must take responsibility for taking money from advertisers working for foreigners to place political ads on its site.
This latest flap is only the tip of an iceberg concerning ethical questions surrounding Facebook and legal ones as well.
The fact is that Facebook's underlying business model itself is troublesome: offer free services, collect user's private information, then monetize that information by selling it to advertisers or other entities.
Last month, Facebook announced, following criticism, that it would no longer allow pages that repeatedly share false news to advertise on Facebook – a practice that should have never been allowed in the first place.
And earlier this year, Facebook blocked fake accounts in Germany and France following pressure from the governments of the two countries. Such accounts are essential "bots" that are manipulated by unknown entities and should have been routinely culled, but haven't been.
There's also the issue of censorship. This week, a New York Times story described how a Vietnamese computer engineer was arrested by the government for posting a poem criticizing the regime on Facebook.
"The arrest came just weeks after Facebook offered a major olive branch to Vietnam's government," wrote the Times. "Facebook's head of global policy management, Monika Bickert, met with a top Vietnamese official in April and pledged to remove information from the social network that violated the country's laws."
This followed a disturbing story that surfaced after an internal Facebook pitch to advertisers was leaked to the Australian newspaper boasting the company could identify teenagers who felt "insecure", "worthless" and who "need a confidence boost". The Facebook report told potential advertisers that the company monitors and evaluates user posts and photos in order to be able to pinpoint those who felt "defeated" or "nervous" or a "failure".
Gathering, then labelling people to strangers, is an unacceptable breach of privacy and a threat to personal security as well. The intention may be to provide data to help companies sell anti-depressants or acne medicine, but such data could also be used by those who recruit terrorists.
Facebook has also been attacked throughout Europe over privacy and other issues. Germany is threatening fines to get Facebook to prevent hate messages from being posted or advertised, and European Union privacy officials are blocking certain practices of data sharing.
Spain's privacy regulator just imposed fines on Facebook for collecting data on ideology, sex, religious beliefs, personal tastes, and navigation without "clearly informing the user about the use and purpose".
Meanwhile in North America anything goes. Facebook is not constrained from such practices in the U.S. or Canada. And it continues to aggressively expand into questionable countries with poor human rights records by obtaining licenses from their governments. The company has even devised a tool, wrote the Times, that can suppress posts in certain geographic areas if governments request it.
Now it's the Russia scandal.
While the story remains political — and aims to determine whether U.S. President Donald Trump's election team colluded with Russians to spread "fake news" — the fact is that Facebook's business model itself is the problem. It has become a private sector espionage organization that sells personal details to the highest bidders.
Europeans are correct and have taken the lead on curbing the company's bad practices. Now it's obvious that the U.S. and Canada should follow their example and protect the privacy of their citizens.
Related
Popular in the Community