"Oh no, another photo sharing app that provides filters and other lame editing options that only lower the resolution of my picture?" Nope, not even close. Facetune is a whole new ball game.

While comparing an app to a market leader is not something I generally do or advise startups to do, this comparison is inevitable. Facetune is Photoshop for your iPhone without the headache of Photoshop. OK, maybe Photoshop has a few hundred more features no one will ever use, but if you are taking a picture of a human being and want to make that picture as close to perfect as possible, Facetune is your best friend.
One of the founders of Facetune reached out to tell me about this photo-editing engine that his company has developed and which is now being utilized in an app called Facetune that is up there at the very top of the paid apps in the App Store.
I opened the App Store to verify his claim and sure enough, there it was right alongside apps like WhatsApp and other well-known names. I was impressed. I downloaded the app and I cannot lie, I was a little less impressed. It seemed like yet another photo editing app, and yes, there were even filters.
My conclusion was that Facetune got to the top of the App Store by using some "artificial" promotional tools in apps and on the web. I was wrong, the app grew organically.
The next day I met the founders and left the meeting truly amazed by one of the most powerful mobile apps I have ever encountered.
Yes, there are filters, but those filters are totally not core to the app and even those filters are more advanced than the ones we all know from apps like Instagram. But I am getting ahead of myself here.
So what is this magical Facetune I speak of? You snap a picture of a person's face (for now, the engine can be used for so many other types of photography) or select one from your iPhone (yes, iPhone only for now.) gallery, and then you get to work.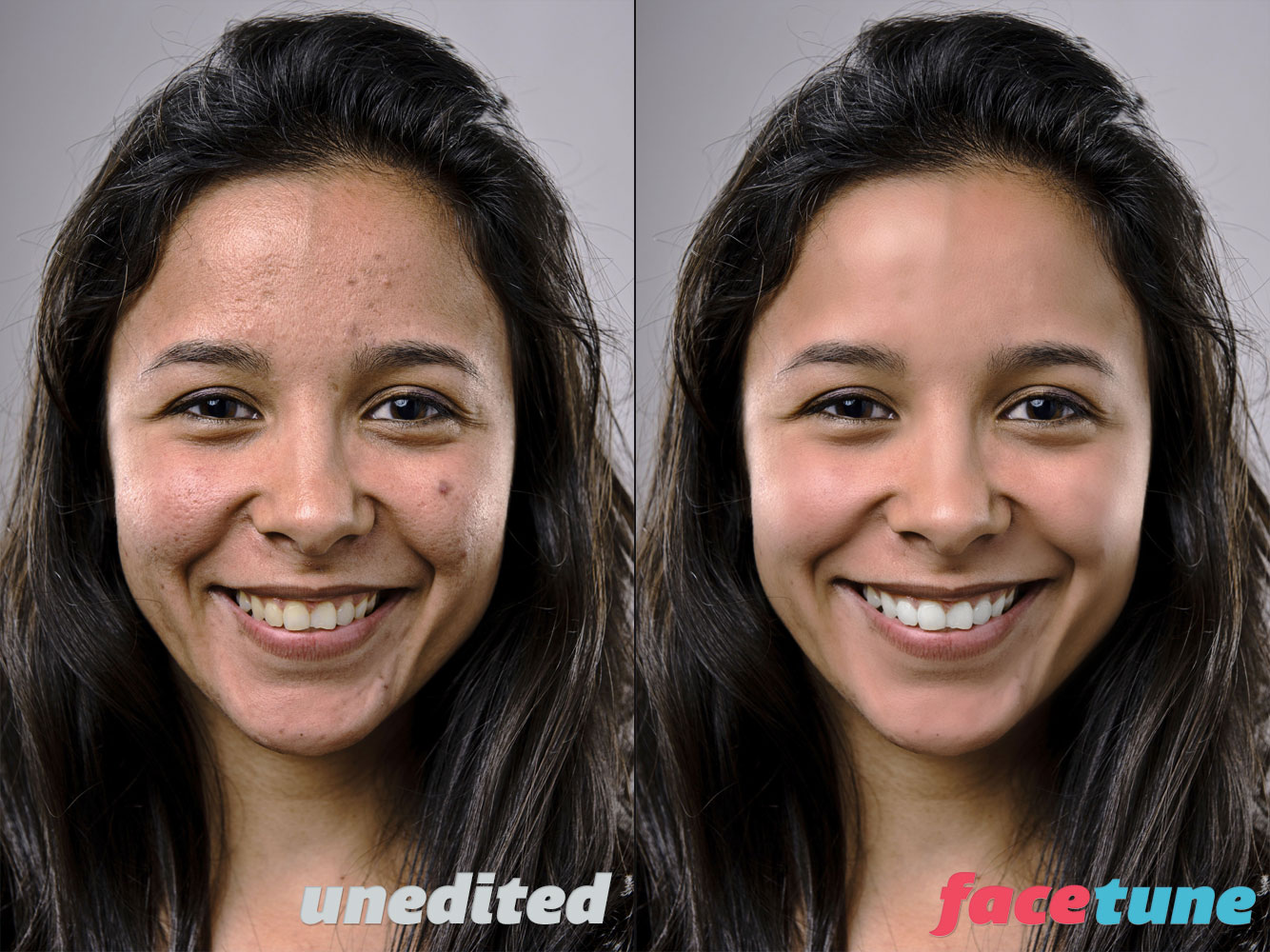 The options available to you are many. You can whiten teeth, smoothen skin, add more detail to the face, change the shape (yes, really.), patch up imperfections on the skin, fix red-eye, blur the background like in professional headshots, and much more.
The result of a few minutes of "Facetuning" a picture, is not a whole new look and feel but rather a picture that makes you or the person in the picture, look that much better. It is the small things, the subtle things that make this app so unique.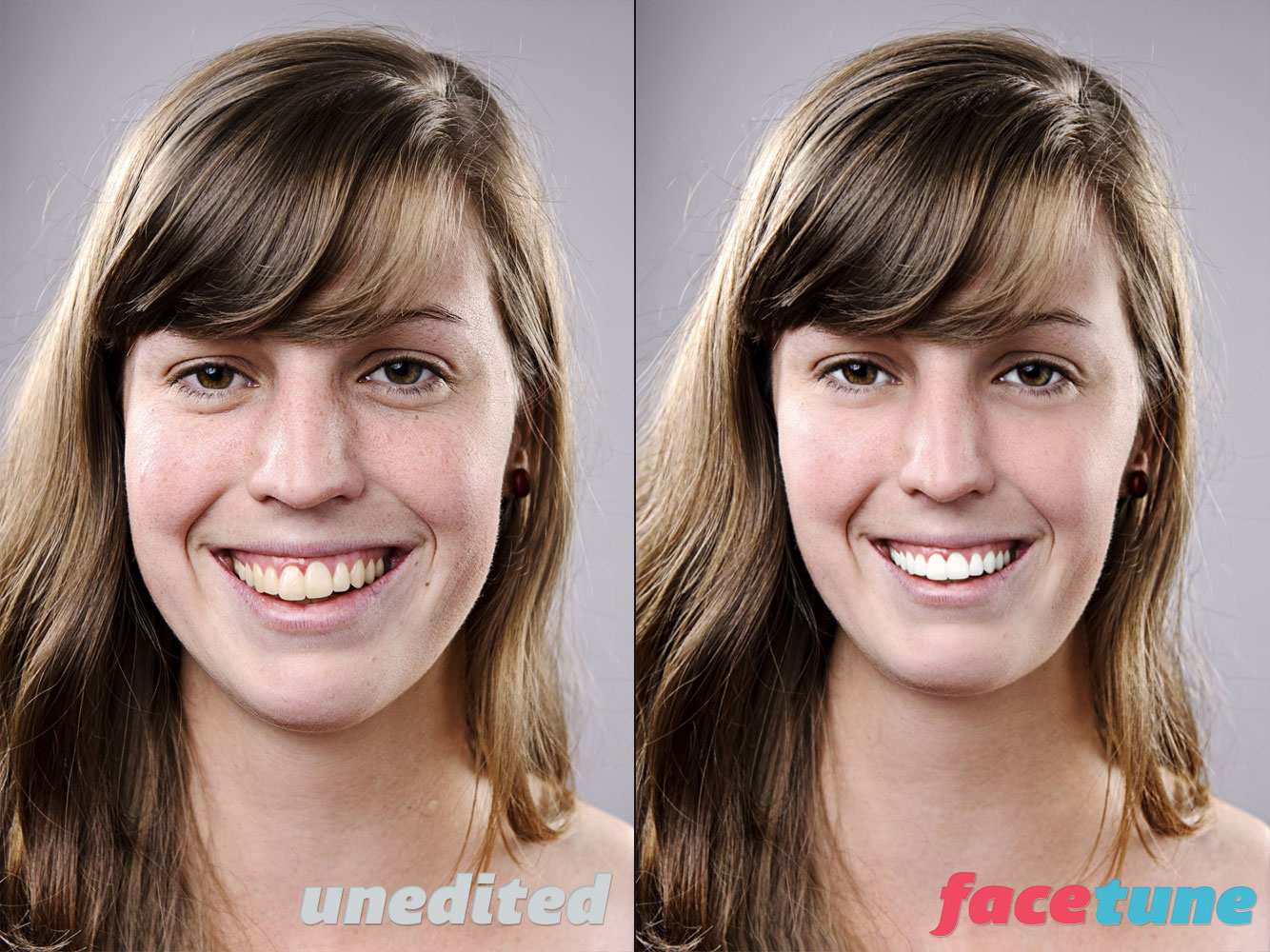 There is a catch, there is always a catch. All this awesomeness comes at a price, no, I mean a literal price. Facetune is not free, in fact, it is not even $.99, it costs $2.99, which is quite a bit for a mobile app, but again, you get a lot for your money.
I would say that the coolest part of Facetune is the fact that while it is as powerful as the best photo editing apps out there, it is fully optimized for the mobile touch experience. Using a finger swipe motion, you can edit the picture in real-time all without losing one pixel, unlike some other apps in the space (ahem, Instagram).
It really doesn't take much to understand that as far as technology goes, Facetune is unique in this space. However, just in case the product isn't enough to illustrate that, a quick glance at the team will do the job. All team members have PHDs from Hebrew University in Jerusalem, and after taking a good look at the mobile photo editing options out there, realized they have what to contribute. And so Facetune was born.
Like I said, think Photoshop, but on mobile, and optimized for touch, and easier to use, and for the average user, not only professionals. Try it, you will see what I mean.
Related
Popular in the Community