 Eight years ago, the moment that Nathaniel Alexander Newman was born, his parents knew that something was terribly wrong. "Nathaniel's birth was quite shocking," recalls his father, Russel Newman. "His face was grotesquely swollen. He was born with no ears, no cheekbones, severe downward facing eyes and little or no mandible or jawbone." Because he lacked cheekbones, his eye sockets had swollen to the size of tennis balls.
The hospital wasn't able to adequately care for him, but they did diagnose Treacher-Collins Syndrome.
Within an hour of Nathaniel's birth, Newman turned to his uncle, a cardio-vascular surgeon in Des Moines, Iowa. The uncle called every hospital he had worked in from London to New York to California and points in between. Every solution came back the same.
Call Dr. Joseph McCarthy, director of the Institute of Reconstructive Plastic Surgery (IRPS) at New York University Langone Medical Center.
It was a Saturday and Newman left a voicemail message on the IRPS answering machine. "We were completely panicked and frightened and had no idea what Nathaniel's life would be like," he recalls. As luck would have it, Shelley Cohen, a speech and language pathologist and member of the IRPS coordinating team, just happened to check the messages that evening. So just 10 hours from the time Nathaniel was born, Newman and his wife finally found hope. "Shelley called me on my cellphone and uttered that wonderful word: CONGRATULATIONS," recalls Newman. "She told me Nathaniel would lead a wonderful and fruitful life. That one simple phone call let me know that we were going to be OK."
That following Monday, baby Nathaniel entered Dr. McCarthy and the institute's care. Twenty eight surgeries later, he is thriving, has a great group of friends and begins third grade this fall. As his proud father explains, "his imagination is wonderful. He loves to dream of the day when he can be a crime-fighting super hero!"
For many decades, the renowned IRPS, which is funded by the National Foundation for Facial Reconstruction (NFFR) has helped children and families to be OK and much more. They have provided patients with facial differences with the most state-of-the-art medical treatment while also offering excellent educational, family and psychological support. There's even a rich psychosocial component. The Newman Family Support Center offers a wide range of family programs which greatly complement the medical treatment patients' receive.
The IRPS treats over 2,000 patients with facial defects per year. Seventy percent of them live at or below the poverty level. Many families are uninsured, but they are never turned away. So without the financial assistance provided by the NFFR, the IRPS would not be able to provide such essential medical, educational and psychological services to these very needy families.
At the time that Nathaniel was born, the Newman family lacked the resources to adequately provide the extensive medical care that their newborn needed. Russel Newman, who now is an assistant vice president at a large insurance company, was an underwriting insurance trainee, his wife was a student. "When you're a patient at the clinic, the doctors do all they can to help you," he explains. "I would get $45,000 bills from Blue Cross, but because of funding by the NFFR, I didn't have to lie awake at night wondering how I was going to afford the surgery. I could focus on Nathaniel's well being. In the waiting room, you see families from every socio-economic level, but all the children getting the same quality of world-renown care regardless of financial ability to pay."
Some IRPS patients find the institute when they're older. Eric Riklin was 14 when his family discovered it. Born with Crouzon Syndrome, he had already had 18 or so surgeries. Doctors at a Massachusetts hospital performed a procedure where a rigid external distraction (R.E.D.) device was fixed with screws into Riklin's skull which his mother had to turn to pull the midportion of his face forward to open up his airway so he wouldn't have to wear a trach anymore (he had been wearing one for over a decade). "It was a brutal surgery over the summer before the eighth grade that was very emotional and physically draining," recalls Riklin. But the procedure didn't turn out the way doctors had hoped. "I went through all this pain the entire summer and was only left with scars," he says. To add to the disappointment, doctors told him that his trach was never going to be able to come out.
"I guess you grow and learn from every experience," says Riklin, who is now 22. That negative experience led his family to discover the IRPS in 2004. Since then, they have never looked back. The trach that he thought was a permanent fixture was ultimately removed when doctors surgically opened his airwaves with a much easier procedure than his prior one. Plus he found the IRPS team to be extraordinary. "At my craniofacial conference, they sat me down, a 14-year-old, and talked to me, not my parents. I've never experienced that." And he was so inspired by the IRPS, his dream job is to one day be a psychologist on a similar team. He's even currently volunteering with the psychologists there. "I want to help kids going through what I went through," he explains. "I hope to guide them, especially when people look at you differently."
To further celebrate that difference, this Sunday morning, July 22, to help raise awareness and support, the NFFR is hosting their first annual Races for Faces walk in Riverside Park in New York City. (Please visit, www.racesforfaces.org for more information.) There is no fee to register for the walk but all funds that walkers raise will benefit the Institute of Reconstructive Plastic Surgery (IRPS) and will allow these doctors to help transform even more lives. Just ask Russel Newman who sometimes reflects on those harrowing hours just after Nathaniel's birth where he and his wife were searching for answers and felt helpless. "It's amazing to think that we had not even taken the time to cherish the precious gift we had been given," he says. "The NFFR and IRPS have, over the past eight years, enabled us to cherish our gift."

For more information about the NFFR, please visit www.nffr.org.
*****
(Both photos used with permission.)
Nathaniel Today: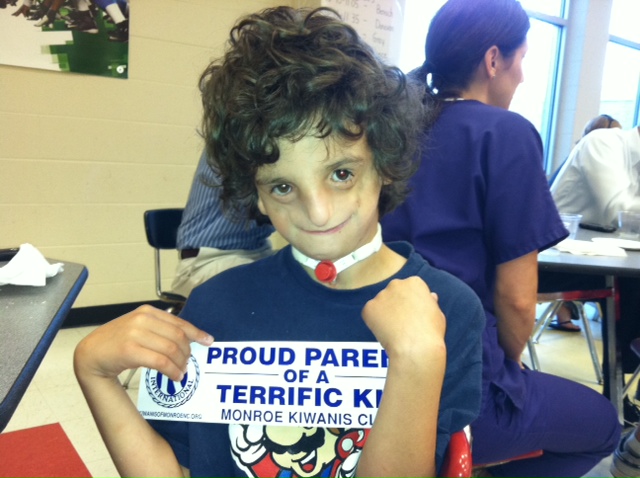 Eric Today: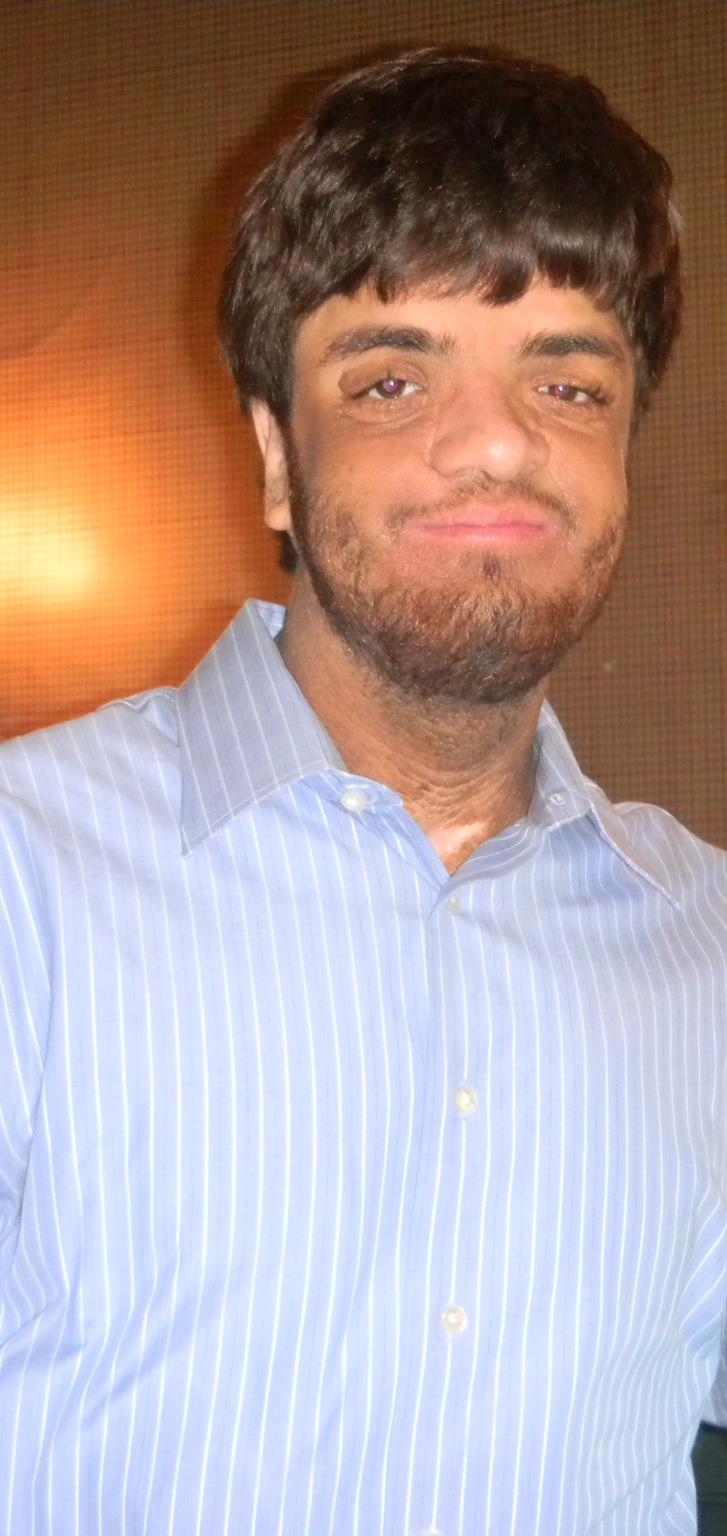 Popular in the Community