Over the past few years, facial oils have become staples in beauty cabinets everywhere. Celebrities love them. Models love them. Goop loves them. But they can be so expensive.
What is it about the ingredients that makes these products cost so much money? Do they really work? And are they worth your money? We talked to experts to find out.
Do They Even Work?
Before deciding whether spending money on an expensive product is worth it for your wallet, you might want to know if these products are actually helpful to your skin.
Much has been written about the supposed benefits of using facial oils. In 2016, licensed skincare therapist Julia March told HuffPost, "Oils protect the skin's acid mantle, rebuild and maintain skin's lipid barrier due to external influences, like extreme temperatures, over-cleansing, low humidity, sickness and travel. They act as a carrier for other active ingredients to penetrate into lower levels of the epidermis."
To some, it may seem like facial oils are too good to be true. They claim to make our skin look more plump, younger and even downright perfect. We asked Dr. Samer Jaber at Washington Square Dermatology for a little more insight.
Jaber explained that facial oils have natural antioxidants and fatty acids, which can indeed help with anti-aging and protecting the skin from free radicals. He also noted that face oils can be a good addition to our regular skincare routines, along with our sunscreen, serums and creams.
"The nice thing about face oils is they're natural, so that's one of the reasons people like them," he added.
The key to facial oils, Jaber said, is that "you want to make sure you have the right face oil for your skin."
For instance, if you have acne-prone skin, Jaber recommended using a lighter oil for your face, such as argan, jojoba, calendula, rose hip or marula, which are less likely to clog pores. For drier skin, he recommended something thicker with a higher level of saturated fat, like olive or coconut oil. (One thing he did say to keep in mind when choosing an olive oil is to look for something cold-pressed. Extra virgin olive oil is heated when it's processed, which may cause the anti-oxidant levels to drop.)
In terms of cost, though, Jaber said, "Just because a product is expensive doesn't mean that it is better than a reasonably priced product."
So What's Up With The High Prices?
As Ni'Kita Wilson, cosmetic chemist and founder of Skinects.com, explained to HuffPost, there are different grades and types of oil, which come at different prices.
"You have your run-of-the-mill basic oils, like soybean oil, castor oil, sweet almond oil, jojoba oil," she said. "Those are more common and even for those oils I just named, there's a price range, with soybean being the cheapest and probably jojoba being the most expensive."
"Then you have a class of exotic oils," Wilson said. "There are some that have vitamin A-like activity or retinol activity. There are some that just feel so soft and so smooth and they're loaded with vitamin C. Those are not as common, and they're much more expensive because you can't just go get them anywhere."
"These more specialized oils, they've gone through testing to show they have these other ingredients in them, like vitamin A or vitamin C, and it's quantifiable," Wilson said. "Then they take it a step further and they see if these oils actually have activity, and some of them do. Those are used as active oils, where they actually have activity to do something good for your skin, other than moisturize."
Finally, aside from the oils themselves, there are oil-soluble extracts, which have proven active abilities. These are sometimes added to oils, as is the case with Kjaer Weis' Beautiful Oil, to make the product even more active.
When it comes to the raw ingredients for these products, suppliers base their prices on a variety of factors, Wilson said.
For instance, if certain ingredients have been tested in clinical trials and have proven results, they would come at a premium price, driving up the retail price. Some ingredients can also only be found in certain areas, and if suppliers have partnerships with local people in that region to help support socioeconomic growth, that too would drive up the cost for consumers.
"The more exotic it is, typically the more expensive it is," Wilson said, adding that ingredients that are 100 percent organic would also come with a premium price. On top of that, many serums contain multiple oils (like Vintner's Daughter), and when the ingredients are mixed together, the price goes up.
Then, of course, you have to remember the markup. "The brand still has to make their margin," Wilson noted. (According to MoneyTalksNews, the average markup on cosmetics is 78 percent.)
A Few Examples
We asked Wilson about Vintner's Daughter and Kjaer Weis specifically to get a little more insight into the high retail prices.
Vintner's Daughter contains carrier oils such as grape seed and hazelnut oil, which Wilson said are more expensive than soybean oil but far less expensive than something like camellia oil. After looking at the rest of the ingredients, Wilson deduced the $185 price tag might be a little high for what you get, though she agreed that the organic ingredients in the serum could be partly responsible for the price.
Vintner's Daughter's website doesn't state that all ingredients are organic, but it does say the serum is "100% organic or wildcrafted." However, the brand's founder, April Gargiulo, told HuffPost via email they "only use organic ingredients."
The brand starts with whole plants, not extracts, freeze-dried plants or powders, Gargiulo said, and spends weeks formulating its products. "This process is as you can imagine far more expensive and time consuming, but the results speak for themselves."
"At the end of the day, every consumer needs to decide her/his own comfort level, but we believe that one $185 product that actually delivers results and is made from the very finest ingredients is better than four $45 products made from low quality fillers and deliver minimal results," she said.
The Kjaer Weis product contains a few oil-soluble extracts, including dioscorea batatas root extract, a wild yam extract containing a compound called diosgenin, and spilanthes acmella flower extract. These extracts have been studied for their anti-aging properties.
A Kjaer Weis spokeswoman said the brand's oil was the first of its kind to utilize doscorea batatas. "The root is sourced from biodynamic fields in Germany that have been additive free for over 15 years," she said. "Combined with a nourishing blend of certified organic rose hip oil, sweet almond seed oil, olive oil and jojoba seed oil, it absorbs quickly, optimizing skin for a youthful velvety finish."
What To Look For
When you're looking to buy products, your best bet is to do some research.
"When picking a product, it's important to look at the ingredients and see if there are clinical studies backing the product claims," Jaber said.
Unfortunately, Wilson told HuffPost, it's not that easy to find out whether the ingredients in facial oils were tested for anti-aging activity and efficacy, as the claims made by skincare companies usually relate to the final product, not the individual ingredients. (But alas, the internet is a vast resource!)
Once you've done your research and discovered which ingredients have been tested to treat whatever it is you want your facial oil to treat, look for those on product labels.
Also remember that while it's easy to fall into the trap of believing that expensive products are better than your average drugstore buys, that's not necessarily the case. Sure, an expensive oil may contain active ingredients, but that doesn't necessarily mean it's better than an oil that may contain a lower concentration of those same ingredients, or even different ingredients.
"You can go to Sephora and buy an oil that may have similar efficacy, but it may not carry the prestige you're looking for," Wilson said, noting that the choice becomes one based on personal preference.
At the end of the day, Wilson said, there's not a clear-cut way to tell if an expensive product is really worth the price, in terms of ingredients.
"So if you like it and it makes you feel beautiful, then it's worth it to you," Wilson said. "But you could [feel] just as beautiful if you try one that's less expensive."
This story has been updated with comments from Vintner's Daughter and Kjaer Weis.
Before You Go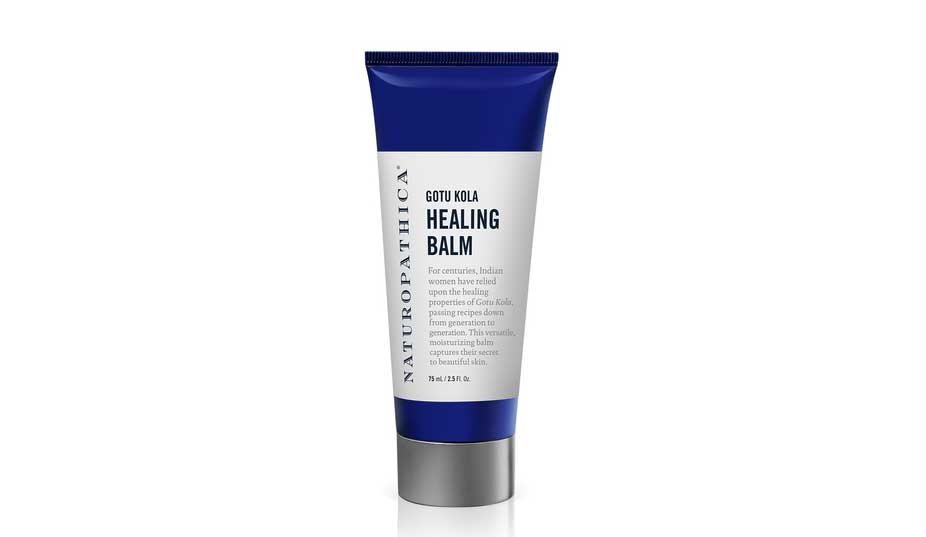 Our Favorite Things: Beauty