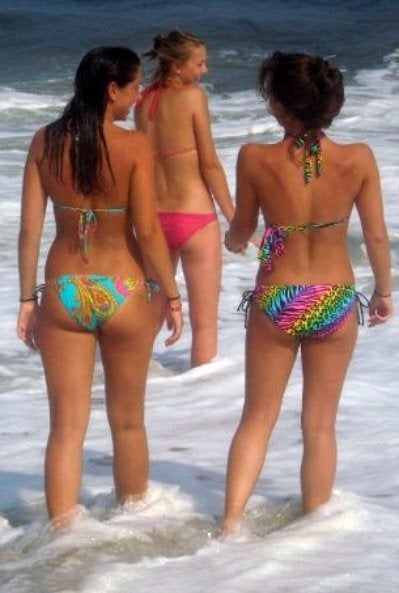 When several armed robberies occurred recently in Lancaster, Calif., police had little of use on the two suspects. Then, a reliable image of one suspect turned up from a surveillance camera.
In years past, that still might not have been enough for the Los Angeles County Sheriff's Department to close the case.
But with the help of new facial recognition software, investigators plugged the image into a database of booking photos and quickly came up with a possible match. That led to a pair of arrests on Jan. 27.
Facial recognition technology is growing rapidly, both in the consumer world and among police, but privacy advocates are troubled by the potential for intrusion and misuse.
Police in Tampa, Fla., created an uproar several years ago when they installed facial recognition devices in an entertainment district, hoping to identify wanted criminals. The system eventually was unplugged, because it didn't catch any perpetrators. A similar effort at the 2001 Super Bowl also netted few results.
Things have changed since then. Agencies like the cutting-edge Pinellas County Sheriff's Office in Florida are using millions of jail mug shots to double-check identities if they believe someone is lying about who they are. Deputies can simply snap a photo of the person and begin a search using their in-car laptop.
That's how the agency unmasked one man with an active warrant. In another 2009 incident, the North Miami Police Department asked Pinellas County deputies for help tracking down a bank robbery suspect [PDF], and they did so with a surveillance video image that led to an arrest.
"All of this was accomplished by lunch time," the sheriff's office boasted then in a press release. Pinellas County also became the first in the nation [PDF] that year to include the use of driver's license photos in its searching capabilities, rather than just individuals who have been arrested.
In the meantime, outcry over the technology is heating up. The Electronic Privacy Information Center in Washington last week called for a moratorium on the use of facial recognition in consumer products. Namely, they've targeted a Facebook feature that enables users to tag the photos of friends using special software.
The advocacy group submitted remarks [PDF] to the Federal Trade Commission expressing concern about private companies stockpiling faceprints for their own use and the ability of consumers to control the disclosure of their own identity. The Electronic Privacy Information Center has complained in the past about the U.S. military compiling biometric data on Iraqi citizens, because it could be linked to religious or ethnic affiliations and used to single people out.
Among other things, the group is concerned that facial recognition could undermine the right to anonymity, lead to mistaken identities if it doesn't work properly or result in identity theft if databases containing the images are hacked. Faceprints can't be replaced as easily as credit cards, the group argues.
"Facial recognition system errors would lead to innocent people being falsely matched to watch lists or databases, while suspects would pass through the system unrecognized," the Electronic Privacy Information Center stated in a Jan. 31 notice to the FTC.
A group of Democratic and Republican lawmakers chimed in last week and sent their own letter [PDF] to the trade commission, which didn't name any corporate offenders specifically but did register worries they had about the brave new technology.
"Currently, there are a number of companies that have implemented both facial recognition and facial detection technologies for the stated purpose of enhancing the user experience," according to the letter. "We are deeply concerned about how the use of these technologies impact the level of protection for consumers' personal information."
No matter how it's regulated, the reality is that biometric identification won't be going away soon.
India's government is working on an ambitious plan to biometrically identify each of its more than 1 billion people, and Mexico in 2010 signed a contract with Pennsylvania-based Unisys Corp. to build a large database of fingerprint, eye and faceprint information belonging to millions of people there.
Officials in the United States already collect biometric data on international travelers wishing to enter the country through the Department of Homeland Security's US-VISIT program. Accenture Federal Services won a $71 million contract in December to include faceprints.
Researchers also are looking at the way we walk and even at human buttocks as possible unique identifiers for the future.
G.W. Schulz joined the Center for Investigative Reporting in 2008 and covers homeland security for CIR and California Watch.To read more California Watch stories, click here.
Related
Popular in the Community