A few months ago I was contacted by National Geographic to be part of a documentary that they were shooting called 'Facing Arnold Schwarzenegger." I readily agreed to be a part of it and a date was set to give me a three hour in depth interview.
NG wanted to know my history with Arnold back in the Golden Era when we trained together in Venice Beach at the famous Gold's Gym. I have many stories to tell and they listened intently to all I had to say from training with him, hanging out at the clubs in Marina Del Rey on the week ends and going on double dates.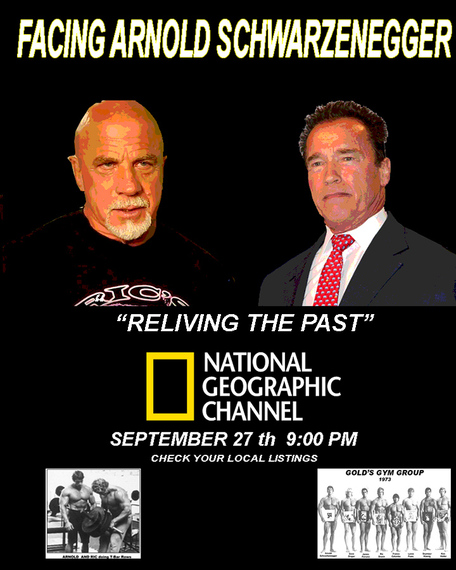 Facing Schwarzenegger explores one of the greatest immigrant success stories of our time: an unabashed look at the life of a man who followed his dreams. Hear from actor and retired bodybuilder Lou Ferrigno; "Commando" co-star Rae Dawn Chong; action star Carl Weathers; producer and director Ivan Reitman; Schwarzenegger stunt double Peter Kent; Schwarzenegger's former training partner Ric Drasin; and Rep. Tom McClintock, who ran against Schwarzenegger for California governor.
Each person has their story to tell but I really feel that the real
Arnold
came out in the gym when we were training. We were at are most organic form and down to earth like friends in High School. We shared laughs, hard training methods, eating our high protein meals in restaurants and teasing the girls at the clubs on the week ends for they had never been exposed to real bodybuilders back
then.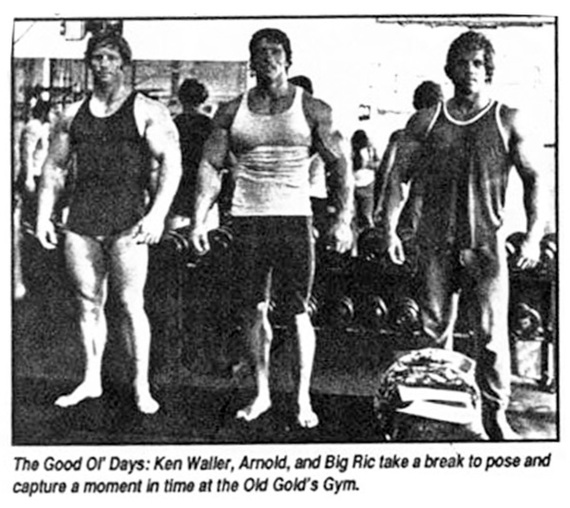 The friendship and the ties back then could never be duplicated again. We were all cut from the same cloth like a brotherhood, very unlike today's health clubs. We did everything together like a family.
This is when Arnold first came to this country and really came with nothing other than a good friendship to offer.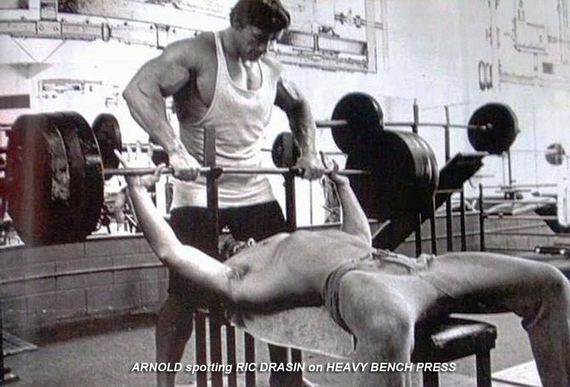 Arnold was there to help spot on a lift or to help motivate and push harder. He motivated all of us and it definitely rubbed off on me in my own pursuit in life. There was a good lesson to be learned there that you could do anything if you wanted it bad enough and Bodybuilding set the stage of discipline. This discipline is how he was able to attain being the best bodybuilder, the biggest box office draw and the Governor.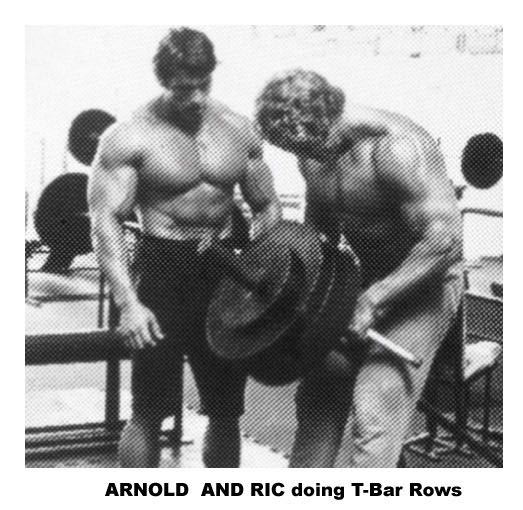 Even to this day when he sees one of us from those days, he gets excited to talk about old times and joke around. He knows as we all know, that those were the best times of our lives. I won't say anymore because I haven't seen the documentary yet and I don't want to tell all until it's out but be sure to watch and then form your own opinion.
Air date is September 27th 9 pm on the National Geographic Channel.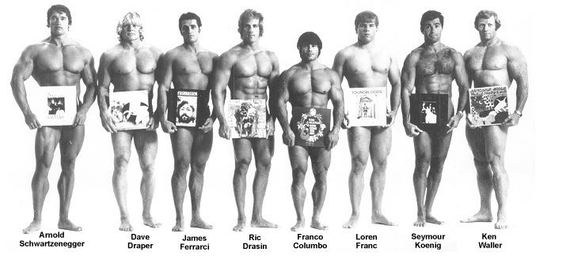 Calling all HuffPost superfans!
Sign up for membership to become a founding member and help shape HuffPost's next chapter