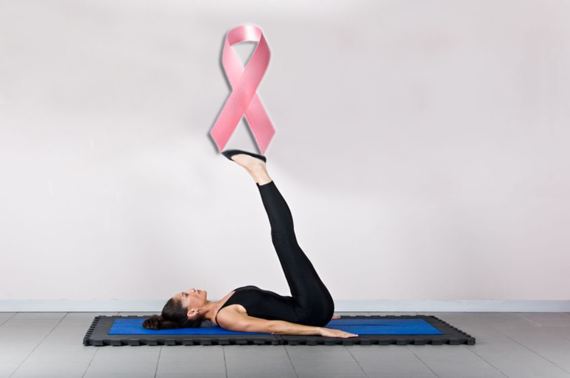 You have just been given a diagnosis of breast cancer and your world has been turned upside down. You are in shock. You don't know what to think or what to say or what to do. You are turning over your life to a team of medical professionals, many of whom you have never met before. Fear has taken over as you have no idea what you are about to face. Your life will never be the same but you have no idea what that means. So now what?
There are so many things over which you will have no control. There will be many doctor's appointments and various tests. You will be given a diagnosis along with the recommendations of your medical team members. More than likely you will proceed with surgery and a regimen of follow-up treatment based upon the advice of these professionals and their experience with your particular type of cancer. You feel as though your life and future is in the control of those who are handling your medical treatment and at the moment, that is your life. Or so you believe unless you care to take a look at all of the rest of your life outside of the medical aspects.
You are in control of your life as long as you are willing to either keep or assume that control. You have the ability to face your breast cancer treatment with the attitude of your choice. Should you choose to do so with a positive outlook, you have already made the biggest decision for yourself in influencing everything. You have today to enjoy and to live and to give the best that you have. No cancer diagnosis should ever take that away from you.
Nor should any breast cancer diagnosis take away your plans and dreams for the future. You may have made plans for places that you want to go and people that you want to see and things you want to accomplish and there is no need to change your focus. There may be some adjustments that you might need to make in your timelines in order to receive the treatments that you need but you hopefully will continue to focus on your hopes and dreams. No one or nothing should take that away from you.
It is interesting how that works in our minds. Even when going through surgery and treatment and recovery, we can choose to think about the future and what and how we are going to do something that we want to do rather than focusing on the momentary pain or discomfort that we might be experiencing. By focusing on positive thinking and exhibiting positive behavior, we can actually influence our healing. Rather than worrying about an outcome when we have no ability to see the future, we can enjoy this day and those that we choose to have around us. Of course there will be times when we just might not feel like being positive and that is to be expected but if we can learn to limit the amount of time we spend on the downside, we will ultimately be so much happier.
When all else fails when you are trying to stay positive, put a smile on your face and work to keep it there. It is impossible to feel anything but good feelings when there is a smile involved. Surround yourself with others to whom you have given an understanding that just because you have cancer doesn't mean that they should treat you any differently or live their lives any differently. Focusing on the positive and dealing with any negative that may come along is the absolutely best way to deal with cancer and if you don't believe that then I say that you should just give it a try. You will be glad that you did.