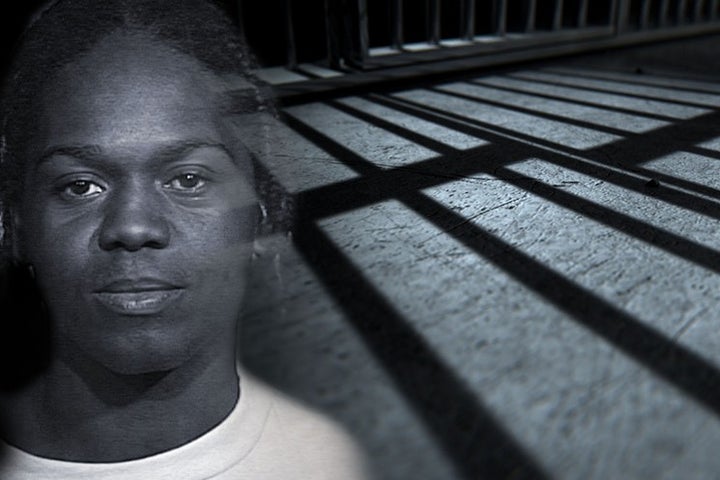 Arizona Department of Corrections' director, Charles Ryan, appeared before a Phoenix judge last week to address whether he tried to undermine a court order that prohibited retaliation against inmates who participated in a class-action lawsuit over the quality of health care in the state's prisons.
Plagued by years of litigation and allegations the state provides substandard medical care for its inmates, Ryan appeared before U.S. Magistrate David Duncan and denied that Arizona prisons did not meet the requirements for providing adequate medical and mental health care to prisoners.
The cause of Wilson's death while in the Arizona Department of Corrections' custody: suicide.
"One of the things he made up his mind to do, about two months ago, he went ahead and wrote the clemency board a letter, because he, my son, was ready to get out of that prison," said Wilson's mother, Lillian Livingston.
"When he wrote the clemency board just a couple weeks later or so, he got a letter from the governor of the state of Arizona that he said to my son he wanted to talk with him, have a meeting and talk with him. And next thing I know, my son Johnathan is dead," said the grieving mother.
According to the Phoenix New Times, medical records indicate that hours before allegedly committing suicide, Wilson met with an Arizona Department of Corrections' psychologists.
A MH3B inmate that needed regular psychological and psychiatric intervention, Wilson was nearing completion of serving a seven-year sentence for trafficking in stolen property records show. Wilson's nephew, Shaun Tahj Coney, said his uncle was "locked up for stealing a bike."
"We, the family, do not believe this," said Coney. "He was so excited to see his mother in a few days."
In recent months leading up to his death, Wilson routinely went "nine or 10 days at a time without a visit" from an Arizona Department of Corrections' psychologists. Wilson was supposed to see mental health staff every week.
"Over the weekend, he had been extremely agitated and paranoid, and was trying to get in touch with his family," Corene Kendrick of the Prison Law Office said, during a hearing in federal court last week.
After requesting a meeting with a mental health staffer at Eyman, Wilson wanted to "see a psychiatrist to adjust and evaluate his medication," said Kendrick. "He reported that he was not being allowed calls and he was becoming paranoid about this," she said.
In 2015, the American Civil Liberties Union (ACLU) reported that a federal court approved a settlement in a class-action suit on behalf of the more than 33,000 prisoners in Arizona's state prisons. More than a year after the Parsons v. Ryan settlement agreement with the Arizona Department of Corrections went into effect, it was clear that the department had not complied with its terms.
Prisoners in solitary confinement, who have serious mental illnesses, were to receive more mental health treatment in addition to other critical reforms in prison conditions.
"So for the first year of the settlement agreement's life, they had to hit 75 percent compliance on each measure," David Fathi, Director of the ACLU's National Prison Project in Washington D.C., told KTAR News. "They did not come close to that on a number of critical measures," Fathi said.
During the same year as the law suit settlement, KTAR News reported that nearly 500 offenders in Arizona's prison system attempted suicide, despite efforts to provide improved mental health treatment and psychiatric services.
"Isolation and solitary confinement are defined by the U.S. Department of Justice as 'the state of being confined to one's cell for approximately 22 hours per day or more, alone or with other prisoners'," Fathi continued.
"Under that definition, solitary confinement unquestionably exists in ADC (Arizona Department of Corrections). As you will see from the Parsons settlement, there are prisoners who are in their cells for all but 6 hours per week," Fathi said.
After holding steady for years, CNN reports that prisoner suicide rates started rising sharply in 2013. In 2014, there were 3,927 inmate deaths in state (3,483) and federal (444) prisons, the largest number of inmate deaths reported since tracking began in 2001.
Although illness remained the most common cause of death, suicides represented 7%, the largest percentage of deaths due to suicide since tracking began. Over three weeks in May, three inmates died from apparent suicides while in Arizona Department of Corrections' custody.
"Corizon [Correctional Healthcare] is a for-profit company," Kendrick said before announcing Wilson's fate which she attributed to repeatedly being denied access to proper mental health care services. "So there is nothing motivating them financially to necessarily spend more money on staff."
Judge Duncan said it was a "good reminder that when we talk about these numbers — they're not just numbers. Behind each one of them is a life, or very sadly, as in this case, a death."
Click here learn how you can support Wilson's family with funeral arrangements and legal representation. Services are tentatively scheduled to take place at the Preston Funeral Home in South Phoenix.
Popular in the Community