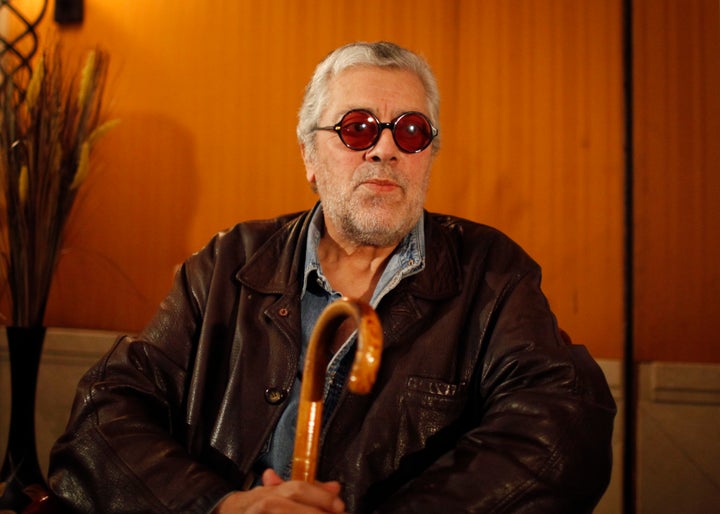 Facundo Cabral, one of Latin America's most beloved folk singers, was shot and killed on Saturday in Guatemala City, reports MSNBC.
The Argentinian musician had been touring the country and was enroute to Guatemala's main airport when men with rifles attacked the vehicle, shooting him at least eight times, and wounding his concert promoter Henry Farina. Cabral died at the scene. According to firefighters at the scene two black vehicles pulled up and opened fire on the singer's white Range Rover and the beige Chevrolet Tahoe following him, reports MSNBC.
The motive is still unclear but police are investigating whether the shooting was an attempted robbery or a targeted attack.
Ronaldo Robles, a spokesman for Guatemalan President Alvaro Colom, said the leader was "dismayed by this cowardly act," reports BBC.
Cabral's representative, David Llanos, told reporters: "I don't know how and why this happened, because Facundo is well-known around the world and I don't see why anyone would be interested in killing him."
The 74-year-old singer gained notoriety in the early 1970s as a protest singer in Argentina. In 1978 he lost both his wife and infant daughter in a plane crash. His most famous song, "No soy de aqui ni alla" -- "I'm Not From Here or There -- was recorded about 700 times in 27 languages, reports MSNBC.
In an interview with Associated Press in 2008, he said: "I love life so much because it cost me so much to enjoy it. From the cradle to the grave is a school, so if what we call problems are lessons, we see life differently."