Frank Tovey sang about the difficulties of living in the modern world; his songs "spoke for and against the little man, the ubiquitous civilian bewildered by the speed of events threatening to sweep him up or leave him behind," wrote Biba Kopf in 1991.
HuffPost Arts recently went to see an exhibition inspired by the work of Frank Tovey, also known as the frontman to the British cult band Fad Gadget. Tovey signed to Mute Records in 1979, releasing the ghostly single "Back to Nature," and then a succession of songs with catchy, bizarre choruses (e.g., "Shave It, Shave It, Shave It!") before he passed away in 2002. To dance to his music, you could flail your limbs about or swing your head around while standing amid the throng. Tovey clasped the mic with one hand, middle finger raised perhaps unconsciously, and sang in a deadpan voice to be kissed while bodies burned in the sun. His thousand-yard stare pierces through the crowd, and despite the damage done, men and women can't help but swoon.
But even the most memorable artists and performers get swept under by the tide of history unless we do something about it. Jimi Dams, the founder of Envoy Enterprises, invited a series of artists to pay tribute to Tovey's work in a new exhibition, simply titled "Fad Gadget." When you first walk in to the space, you'll be greeted by Lovett/Codagnone's lavender neon cursive swirls, urging you to "Swallow It" (2012). Walk in a bit further and you'll encounter Casey Spooner (of Fischerspooner)'s dye sublimation print on fabric piece, titled, "Thank you my children of the night" (2012).
Terence Koh's infamous Untitled (2007) photograph of a man with incense stuffed in his bum occupies the middle of one wall in the gallery, while Martynka Wawrzyniak's "Gag" (2012), made from a Fad Gadget LP covered in tar and feathers, isn't too far off.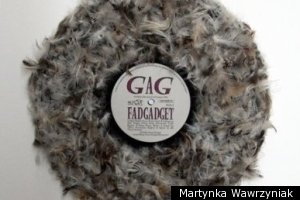 In the book related to the show, journalist and comic artist Edwin Pouncey (aka "Savage Pencil") reveals an anecdote about his time living with Tovey in London. He writes, "Because the flat was so small, Frank rehearsed in the broom cupboard, using the ironing board...as a makeshift stand to place his electronic keyboard on. From these small beginnings the legend known as Fad Gadget was born."
New Yorkers can see "Fad Gadget" at Envoy Enterprises in the Lower East Side until April 8th.
All images in the slideshow below are courtesy of Envoy Enterprises.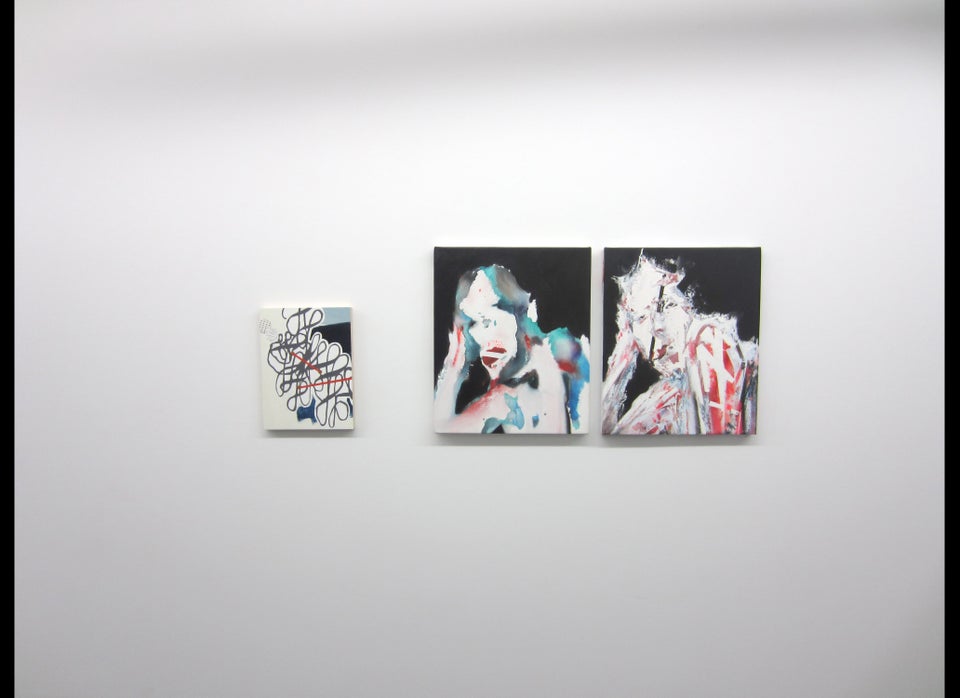 slides
See Fad Gadget perform "Back To Nature" at The Hacienda (1984):
Popular in the Community