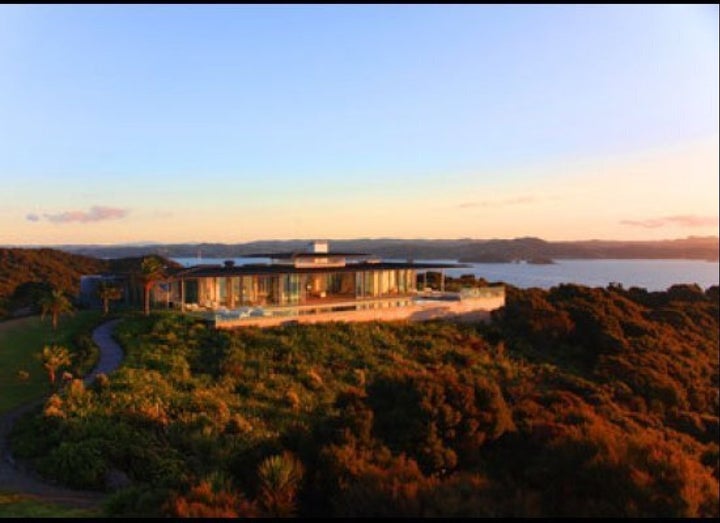 More than 600 years ago, Geoffrey Chaucer lamented the disappearance of elves and "faerie" (magic) from Britain:
In the olden days of King Arthur,Of which Britons speak with great honor,All this land was filled with faerie.The elf-queen, with her jolly companyDanced full oft on many a green meadThis was the old opinion, as I read.I speak of many hundred years agoBut now no man can see elves anymore.
Chaucer teaches us that however far back in history you go, faeries, elves, and other magical creatures have been considered a thing of the past. In the current world, the theory has always gone, faeries are hard to find, accessible only by lucky accidents, special powers -- or, some believe, not at all.
If you live in the mid-Atlantic U.S., though, it's easier than ever to find brownies, sprites, and sprigguns. The region is home to some of the largest and most popular faerie celebrations in the world, and faerie season is just about to begin.
For many people, the festivities begin on May Day, which in European cultures has been marked by springtime celebrations since pre-Christian antiquity. After the coming of Christianity, many such springtime festivals persisted in new forms, and the faeries were said to be particularly active during these times.
It should come as no surprise, then, that the oldest and largest faerie-themed festival in the world falls on the weekend closest to May Day, which this year is May 4 through 6. What may be more surprising about the Spoutwood Farm May Day Fairie Festival is the locale: not a typical fairground in the suburbs of a large city, but a 26-acre organic farm in rural York County, Pa. The festival, founded 21 years go by farm owners Rob and Lucy Wood, attracts about 17,000 fans. It has a similar vibe to a renaissance faire, tempered with a laid-back eclecticism and a hippie groove. There is a wide range of activities, including three music stages where tribal bellydance, Celtic ballads, and psychedelic rock meet and mingle; a burgeoning, juried craft market featuring everything from stained glass to headdresses and from faerie doors to whimsical masks; and a "Chautauqua" tent, where experts discuss faerie lore and environmental stewardship. This year's musicians include Telesma, the Ocean Orchestra, Frenchie and the Punk, and Victoria Vox. Organic food and beverages are available from a variety of vendors. For kids, there are faerie tea parties, treasure hunts, puppet shows, maypole dancing, and more.
Spoutwood also has a very developed faerie culture, in which attendees assemble into four tribes, and gather to appoint a king a queen for the coming year. Each day features a number of ceremonies, carried out with pomp, poetry, and ceremonial music. Visitors are encouraged to join one of the tribes and attend these ceremonies as insiders.
Probably the most thrilling aspect of Spoutwood's festival is the color and variety of the costumes on display. Although some attend in plain clothes, most of the crowd wears creative costuming ranging from renaissance faire doublets and hats to elf ears and fairie wings to full-body costumes depicting fauns and flower-fairies. The moss-man, entirely covered in green moss, is a popular attraction, and a whole community of "green men," garbed in leaves and carrying staffs, marches the fairground on Saturday. For the gothic crowd, there's a "dark fairie realm," while other subculture garb, from Star Wars to steampunk, is also welcome.
If Pennsylvania has the oldest and largest festival, organizers in its neighboring states, Maryland and New York, keep things fresh at faerie festivals of their own. The Maryland Faerie Festival's culture mirrors Spoutwood's, with some twists and innovations. (For one, they spell "faerie" differently.) There are four "elemental courts," in addition to the Seelie and Unseelie courts of Scottish folklore; the Seelie court is relatively helpful and friendly to humans, while the Unseelie Court is dark and dangerous. Like Spoutwood, the courts crown an honorary king and queen each year. They also have a similar range of vendors, activities, and food on offer. There are some fun ideas unique to Maryland's festival as well. Each year has a particular faerie theme; previous years have included mermaids and unicorns, while this year's is goblins. They have a resident unicorn named Sweetie, and faerie games for kids.
The biggest difference between the Spoutwood and Maryland festivals will be most apparent after dark. The Maryland festival, May 11, 12, and 13, moves this year to Camp Ramblewood in Darlington, a campground complete with a dining hall and dormitory-style cabins. This allows the organizers to add evening programming (fire dancing and drumming on Friday, and a SummerFest concert on Saturday), and make the weekend into an all-inclusive, three-day vacation for faerie fans who want to stay two nights. Others are free to come for a single day and/or a single event. Musical acts for the festival include Kiva, Maugorn the Stray, Three Left Feet, and Clam Chowder.
The New York Faerie Festival, June 29 through July 1 in Ouaquaga, is the newest among the eastern faerie celebrations. The organizers therefore made an effort to develop a unique identity, opting to emphasize medieval and Renaissance faerie lore, rather than the 19th-century farm-and-flower variety of the other festivals. The impression starts with the site, a flat tract along a cool, partly-wooded creek valley with no visible modern structures. They provided incentives to help merchants disguise the modernity of their booths, and added castle gates, Renaissance pavilions and a medieval hall. They hired an extensive cast of professional actors, guisers, and street performers offering the types of "lane acts" characteristic of Renaissance faires. Other Ren-faire touches include a jousting tournament enacting the battle of Winter and Summer and a Games Midway featuring Fairy Ring Toss, Elven Archery, Goblin Ball, and Wack-A-Troll. Musicians include Gandalf Murphy and the Slambovian Circus of Dreams, Owain Phyfe, and Wolgemut.
So if you resist Chaucer's notion that faerie is fading, if you want to dance in the sunlight of other realms, or you just love the color, creativity, and spectacle of a good festival, think about passing through the gates of Fairyland this summer.
Disclosure: Stephen D. Winick is a performer at this year's Spoutwood Festival, and has performed at Maryland Faerie Festival in the past.
Related
Popular in the Community