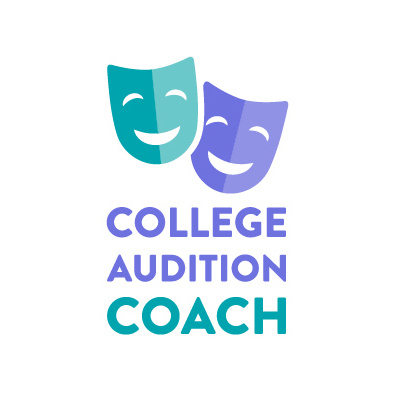 In one of my recent blogs, the question was raised about whether a performing arts college degree might only be affordable for the wealthy. Here are a few less-than-heartening examples of why this question is appropriate, and what to do about it if your family fits squarely in the middle class.
According to a recent US New & World Report article, parents who fill out the Free Application for Federal Student Aid (FAFSA) are often shocked by how much the federal government estimates they can afford to pay for college when they receive their official "Expected Family Contribution," or EFC.
Experts who know precisely how the government calculates EFCs say there's one overarching reason for this shock: the formula is so outdated--it's loosely based on a family budget from 1967--that it's no surprise many 21st Century families are astonished when they receive their EFC estimates.
The government's 47-year old EFC estimation formula is, at its core, based solely on family income. However, expense deductions like childcare didn't exist in 1967 because most families had stay-at-home moms. There are plenty of other examples that illustrate the antiquated formula. To learn more about how the FAFSA calculates what your family is expected to contribute, I recommend you read The Financial Aid Handbook: Getting The Education You Want For The Price You Can Afford by Carol Stack and Ruth Vedvick. The coauthors are former college admissions directors who give straightforward advice about how to work within the system to find the resources you need.
Federal aid aside, what responsibility do the colleges themselves have to provide scholarship assistance? Charley Helfert, former longtime professor at Southern Methodist University's Meadows School of the Arts, goes a step farther.
"Colleges and universities spend millions of dollars each year lobbying so that the FAFSA formula calculates a family contribution figure that, for middle class families, is impossible to meet. This allows the colleges and universities to spend less on what they call 'meeting need.'"
"Much of all assistance comes from colleges themselves,"
according to author Stark, who now works as an enrollment optimization consultant at Hardwick Day. Stark says,
"Colleges have to be good stewards of their financial dollars." In other words, college financial aid offices have an obligation to be prudent in the way they calculate awards. Stark adds this bottom line: "The director (of financial aid) holds all the cards. The families are the supplicants."
During the years Helfert was at SMU, he personally provided a helping hand for students and their families.
"I was able, with the help of SMU financial aid people, to teach families how to appeal FAFSA judgments that didn't take [modern day] circumstances into account. But not every school will do that."
Helfert adds this startling eye-opener:
"Many performing arts schools these days try to assess need as they audition kids and make some of their decisions based on perceived ability to pay."
Given this imbalance of power, families need to develop a clear picture of what they can truly afford early on. Stark encourages parents to "have a money talk with students early in the process."
Stark also encourages families to make financial sacrifices, including foregoing new cars or family vacations, etc., in order to save sufficiently for four years of college. She strongly advises not to depend too heavily on federal assistance or private college scholarships.
"Colleges can only do so much. Families need to understand how important education is, and be willing to make a contribution."
All this suggests a clear path for parents of aspiring performing arts students: be realistic, be proactive and be prepared. And if you are surprised with your FAFSA's estimated family contribution, you are not alone. Middle class families across America are feeling your pain.
REAL LIFE. REAL NEWS. REAL VOICES.
Help us tell more of the stories that matter from voices that too often remain unheard.