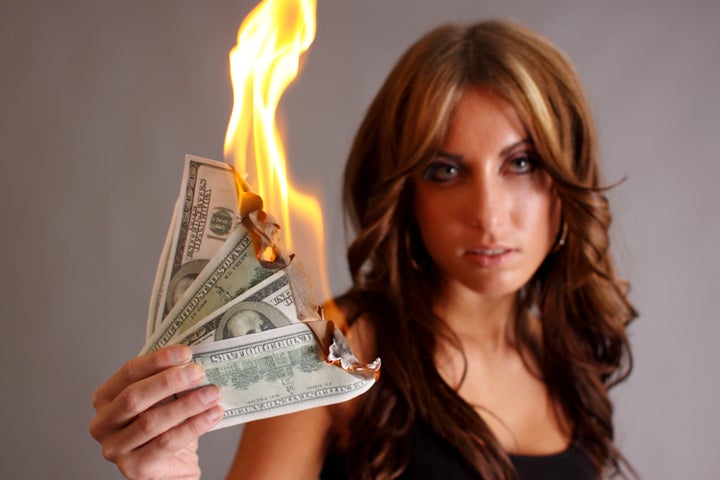 Kickstarter success stories tend to capture attention, but what happens when a project's funding goals are met and its founders aren't showing signs that they're going to deliver?
Although Kickstarter does "take accountability very seriously," it doesn't offer guarantees since it would defeat the model it supports: creators taking risks versus traditional funding systems that are risk-averse. The company also doesn't offer refunds, as a post on its website explains:
Kickstarter doesn't issue refunds, as transactions are between backers and the creator. In fact, Kickstarter never has the funds at all. When a project is successfully funded, money is transferred directly from backers' credit cards to the project creator's Amazon Payments account. It's up to the creator to issue a refund, which they can do through their Amazon Payments account.
Kickstarter goes on to advise that, "If a creator is making a good faith effort to complete their project and is transparent about it, backers should do their best to be patient and understanding while demanding continued accountability from the creator."
And if that isn't sufficient? Well, the crowdfunding site suggests that it's up to the creators to find a resolution, either by offering refunds or letting their backers know how their funds were used.
But creators seem to have varied ideas about appropriate resolutions.
When NPR raised this question of accountability to several project founders, they got different answers. Ouya, the open source video game console, for example, has more than 63,000 backers expecting to receive a console by next March. So what would they do if they couldn't deliver?
"Technically, from the Kickstarter perspective, I actually don't know the answer to that," Julie Uhrman of Ouya told NPR. "But from a doing-the-right-thing perspective, we will treat our backers the best possible way."
David Barnett, another Kickstarter project founder, told NPR that he has already ended up giving $1,300 in refunds through PayPal to 40 of the 500 people who backed him when the production of his iPhone case was delayed.
Other founders seem to have tested the patience of their backers, though.
The founders, Evan Lindquist and Brent Burroff, raised about $340,000 in May of 2011, and they allegedly haven't sent backers any status updates. (The founders told the Post that there will be an update soon.)
Similarly, the Denver Post spoke with the founders of TrekPak, who started a Kickstarter project for a padded divider that protects camera gear. The company recently pushed back the planned delivery date from July to September and cited unexpected problems with the "manufacturing process" as the issue.
"As we've learned, there is a huge difference between creating a project that works that's using materials from the craft store, and then starting to work with legitimate suppliers and industry manufacturers," Georgia Hoyer, the TrekPak president, told the Denver Post.
Popular in the Community