What's the opposite of a Happy Meal?
This McDonald's marriage proposal, served between two buns, which ended with an unfortunate rejection.
"I met my girlfriend 2 years ago in LA. I've never been good at planning in advance which is why we wound up ending our first date at this exact McDonalds," Michael Joseph, the Los Angeles-based man who proposed in the drive-thru, wrote in a description accompanying a video he uploaded of the failed proposal. "She joked for months about how 10 years down the road I would probably propose to her in a chicken nugget box so I thought she would love when I surprised her this way."
Inspired by that memorable first date, Joseph decided to pop the big question by convincing McDonald's to put the engagement ring atop the patty of a Crispy Chicken Deluxe sandwich. He placed a hidden camera in his car to film the proposal.
Perhaps McDonald's forgot the special sauce, because things didn't quite go as planned. While his girlfriend is initially speechless after finding the ring, she recovers enough to say, "This is a joke."
"You're not serious," she continues, covering her mouth in surprise as she realizes he totally is. "This is not what you do," she says, as she alternates between laughing and sobbing. "You can't ask me to marry you in a chicken sandwich."
"It was a doofus move by me," he acknowledged in the interview, "but it wasn't a tragedy. I couldn't care less if people call me or dumb or not ... I think the people who know me understand. It's humiliating, a little, I guess but I don't pay attention to stuff like that."
Joseph did not immediately respond to The Huffington Post's request for comment.
Despite the ham-bungled proposal, apparently there's still a nugget of hope: "We agreed to wait longer until it's time to get engaged," Joseph wrote in the video description.
Related
Before You Go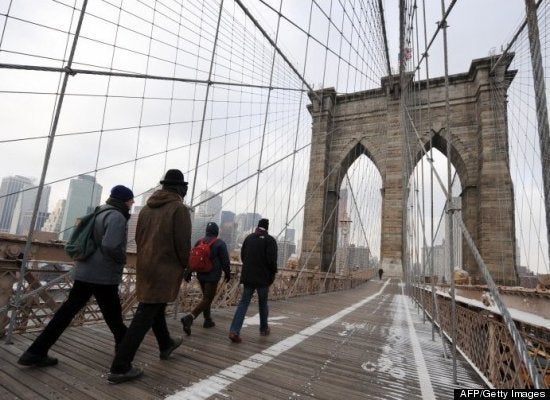 Proposals Gone Wrong
Popular in the Community