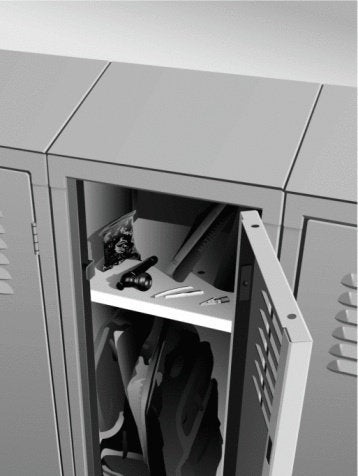 Here is a clip from a day in the life of Eddie Morris, Ph.D., social worker extraordinaire, who has devised a remarkable approach for helping students in the deprived and troubled public schools near Atlanta:
"I've been dealing with a student who was sexually molested as a child. He felt compelled to talk due to the burial. His mother was contacted and states that she was also. This is a very commonly kept secret in the African American community."
"If that's not enough for you, I've also had to tell a parent that her 14 year old daughter was pregnant. The principal and I have been searching the surrounding neighborhood all day looking for the alleged father. I believe that he is 19 years old and we want him charged. This is also a common occurrence on this side of the tracks."
The "burial" Dr. Morris refers to is not of an actual person; rather it is a symbolic one. He has his high school and middle school students write down everything in their lives they wish they could bury. Then, symbolically, he has them bury them--in a real coffin, a quality coffin. The students take their writings, place them in it, and hold a burial. Some months later, they follow up with a tree planting ceremony, symbolizing new life and new possibilities.
Prior to the burial, Dr. Morris reads and transcribes every single word his 3,000 kids have written, creating a powerfully anonymous record of their "voices." He is writing a book about their experience in a failing subculture. Excerpts can't begin to do them justice, but here are a few:
"If I could bury one thing, it would be the day my mama got the HIV virus."
"I'd love to bury the nightmare of watching my dad sleep with other women."
"...my family struggling to make it and me selling weed just to make money to survive. Pushing a good $600 a week. I am really tired of trying to do the right thing. Going to school is not paying off. For the longest time I was in the Crip gang...trying to act hard, having shoot-outs...I want to bury all the pain and start new."
"Having a bad attitude. The day my dad stopped being in me & my sisters' lives for his other two kids. Being a lil' bad kid."
"The thing I need to bury most is the thoughts of when I was younger living without my mother because she was locked up for five years. I wanted to hate her but I don't. I love her & forgive her."
Sound a little like the Truth and Reconciliation Commission (TRC) in post-apartheid South Africa? This process enables these kids to record the truth, and reconcile it within themselves. Not only about the trauma they have experienced, but how it has deformed and distorted them--into victims, to be sure, but in many cases into victimizers. It is as if they are given the opportunity to hold a "mini-TRC" in their heads within the safety net of community support. Then they can decide whether to keep on perpetuating the destructive cycle, or come out the other side transformed and empowered--ready to move on constructively.

A survivor himself of a drug dealing family from the inner city of St. Louis, Dr. Morris knows all too well the cycle of abuse, poverty, addiction, crime and violence afflicting blighted portions of our nation. He has the credentials to make a direct emotional impact; his genius has been in finding the right vehicle to reach large groups.
He has assembled a remarkable team to work alongside him: Dionicio Torres, a young man blinded in a drug deal gone bad; Deon Jones, a star high school senior who turned down a free ride to Yale for American University where he'll be working with the mayor's office to extend this program to DC schools; comedian Rodney Johnson; inspirational pastor J. Calvin Tibbs; hip-hop artist Kevin "Khao" Cates; Kevin Salwen, author with his daughter of The Power of Half; and even the touring anti-HIV/AIDS activist a cappella group from Namibia, The Vocal Motion Six.
If you don't believe these ceremonies are deeply moving, see the picture below. It tells a thousand words.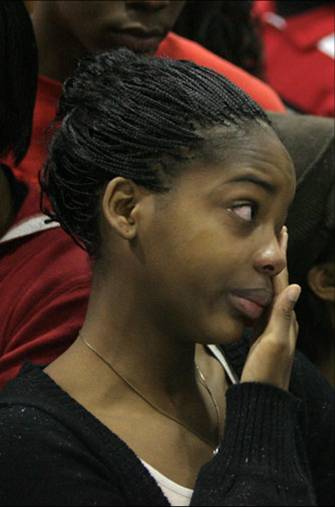 Since implementation of this program, Dr. Morris' schools have seen student grades, attitude, motivation and behavior improve, and suspension and drop-out rates fall. It is living proof that meeting disadvantaged kids' social and emotional needs is crucial to meeting their educational ones--and that it can be brought to scale. Dr. Morris might just be onto a national model to help rescue our failing schools.

Support HuffPost
A No-B.S. Guide To Life
Related
Popular in the Community