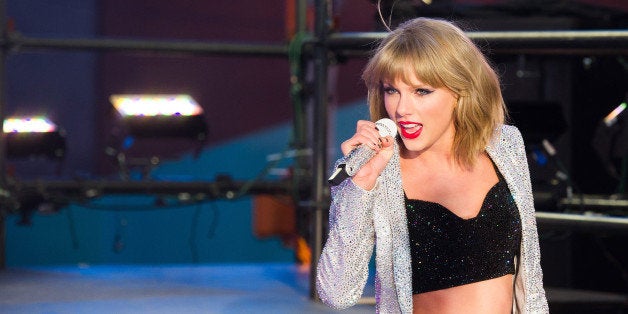 I'm currently in the process of interviewing 100 people about a dream they made come true for my next book, and about 40 interviews in, I'm noticing one very clear pattern -- each person's reaction to the following question:

"Can you tell me about one failure you had on the way towards your dream and how you overcame it?"

They all chuckle and say some version of this: "Only one failure? Ha. There's so many. Let me pick one."
Not one person has said: "Failure? I don't know what that's like."
I've been reading some version of "failure is necessary for success" in almost all my research so far, and yet that that really means is becoming clearer and clearer as I do these interviews and listen closely to the media around me.
In the book The War of Art (a book I HIGHLY recommend), Steven Pressfield recounts his experience with failure. He wrote the screenplay for the movie King Kong Lives and watched it bomb at the box office.
I'll tell you how he reacted at the end, and why I think it's so profound, but first you must know a few things:
I'm obsessed with learning from those who succeed in arts and entertainment, or in any sort of public way. I'm enamored by how much failure is involved in that journey and how profoundly public those failures and criticisms are. So many people plant their dreams in these crowded fields of public recognition, hoping somehow their seed will grow and flower. And yet this field is harsh, brutal, and fertilized with rejection.
For example, when TV shows I like get cancelled after a season or a movie that brought me much joy is scorned by critics I often think, What does it feel like to be the people who were involved in this project? The writers? The actors? The producers? The people who put their heart and soul into this? What do they tell their friends and family? How does this make them feel?
How do they go on? And what could we learn from those that do?
Jimmy Kimmel hosts a wildly popular segment on his show called Mean Tweets, where celebrities read mean things people say about them on Twitter. The celebrities read the tweets, perplexed, and with tons of humor.
I laugh. But then I think: Wow, how would I feel if such mean stuff was said about me on the internet? How do celebrities and other people who's work brings them into the public space deal with that? What do they say to themselves to not let it bother them? I've always wanted to ask (oh, hey, any celebrities out there reading this who want to talk to me about this for my book email me. I'll be totally cool and like not even ask for a selfie with you and I won't ever brag about knowing you; I'll just casually use your first name in conversations, like, Omg that reminds me of something my friend Reese said the other day.)
And then I realized, there is one public figure and songwriter who's already given some clues into how she deals with this kind of thing.
Taylor Swift. In interviews I've always noticed her pure love of songwriting. For example, her after school activity in high school was working with and learning from top songwriters in Nashville. She's been training, and working, and writing, and honing her craft for years. I don't think her success is by accident. While of course I haven't talked to her about this in person, I think there are some tremendous clues in her songs about how she continues to grow and succeed despite more and more public criticism. Here is what I've learned from my friend Taylor (see what I did there):
1. It's okay if criticism hurts.
In the song "Mean," Taylor writes of a critic: "You can take me down with just one single blow."
It hurts. You're human. Steeling yourself against criticism doesn't mean it doesn't sting. It's what you do after the sting, I think, that keeps those remarks from keeping you down.
2. Instead, focus on your dream.

In "Mean," Taylor goes on to counter with confidence: "Someday I'll be livin in a big old city and all you're ever gonna be is mean."
Here Taylor is imagining where she's going, the road she's on, her dream perhaps. It's strong enough to help her move forward. (And, she's actually living in a big old city now. So, yeah, that happened.)
Write your dream down. Imagine it. Read it every morning. Find something so strong, so exciting, that it pushes you and gives you strength against the harsh words.
In the song "Shake it Off," Taylor's solution is to, as we all know, shake it off, let it go, have fun.
Her counter to criticism this time, though, instead of imagining herself in a big old city, is: "But I keep cruisin, can't stop won't stop movin..."
From what I can tell from afar she seems to really focus on her work, not the critics. Sometimes the critics inspire her work -- some of her best work, in fact. But the focus seems to always be on the work, the craft. She's writing, working, and the results are obvious in the unprecedented sales of her albums. This strategy seems to work. And I think it could work for all of us.
In whatever you're doing, model Taylor and don't stop moving. Don't let the mean people take a second of your time. Focus it on the great work you're doing and the things you're pursuing, and then focus on doing them really well.
4. Make nice music in your head.
In "Shake it Off" Taylor also writes: "It's like I got this music, in my mind sayin it's gonna be alright."
To me, the music in Taylor's mind is the kinder voice, the voice that trumps the harshest critic of all -- yourself.
I've noticed this harsh internal voice is one of the strongest barriers the people I've interviewed cite most often. Learning to quiet it seems crucial.
Steven Pressfield (remember that guy who wrote The War of Art and King Kong Lives; I'm coming full circle here; see, I promised I would) calls it resistance.
In The War of Art, Steven explains that when King Kong Lives came out it bombed. He thought maybe it would have more traction at his local theater, and so he went and asked the kid at the ticket booth, "How's King Kong Lives?" The boy replied with a thumbs down and a "Miss it, man. It sucks."
I was crushed. Here I was, 42 years old, divorced, childless, having given up all normal human pursuits to chase the dream of being a writer; now I've finally got my name on a big-time Hollywood production...and what happens? I'm a loser, a phony; my life is worthless, and so am I.
I felt so relieved to know Steven had felt this way. I have been there. That's the "mean" voice in your mind. The one that, sometimes more than the critics, is the hardest one to overcome. Critics and failure can feed that mind, if you let them. But there's also another way.
When Steven told his friend Tony about his failure, Tony asked Steven if he was going to quit. Steven said no way. So Tony said, "Then be happy. You're where you wanted to be, aren't you? So you're taking a few blows. That's the price for being in the arena and not on the sidelines. Stop complaining and be grateful."
According to Steven, "That was when I realized I had become a pro. I had not yet had a success. But I had had a real failure."
When I read this yesterday I wanted to jump up and down. This is great music to sing in your mind, to remind you that "it's gonna be alright."
I'd always wanted to ask people in arts and entertainment how they deal with these kinds of public and personal blows. And thanks to Steven Pressfield and Taylor Swift, I now have some insight, and I couldn't be more grateful.
The idea of being a pro, to me, is incredibly profound. It's something I'd been contemplating deeply as I move forward with my own goals, weighing if I'm ready for the kinds of failure and criticism that come with the business of going for a big professional dream.
I'm learning that if I want to be a pro, I have to. It's not optional. It's required.
The "nos" and the "you're awfuls" hurt. I haven't met anyone yet who says they don't. But it seems to me that those who move forward are indeed able to shake it off. Not because it doesn't hurt or that they don't care. But indeed, quite the opposite. It's because they care so much about their craft that they know they can't and won't be stopped.
(Special thanks and inspiration for this article goes to page 73 of The War of Art (Black Irish Entertainment LLC, 2012), Steven Pressfield, and Taylor Swift and her album 1989 (Big Machine Records, 2014))
REAL LIFE. REAL NEWS. REAL VOICES.
Help us tell more of the stories that matter from voices that too often remain unheard.