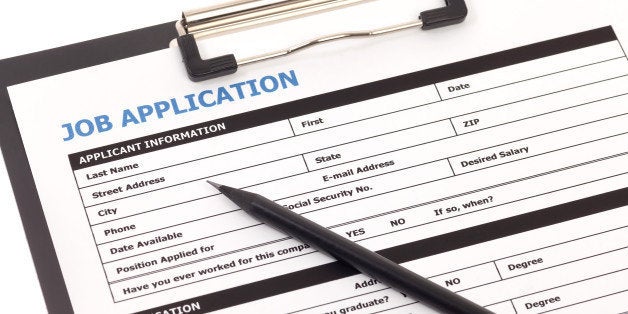 Try to think of a policy idea that has the following characteristics:
it costs almost nothing to implement;
it has the potential to help millions of highly disadvantaged people raise their living standards;
it is supported by both President Obama and the Koch brothers;
the Senate Homeland Security and Governmental Affairs Committee just approved a bill advancing this policy by a bipartisan, unanimous vote.
You're envisioning the null set, right?
Wrong! The idea to which we refer is called "ban the box." It's a fair chance hiring idea that moves a job applicant's background check from the beginning of the application process to the end, after the candidate has received a conditional offer of employment.
Background checks are still allowed -- they just come later in the process -- so there's no loss of information for employers. All ban the box does is make sure that employers form their initial impressions about candidates based on their skills, qualifications, and interviews instead of something they might or might not have done in the past (a very high percentage of criminal records -- approximately one in two, in the case of those held by the FBI -- contain errors and/or inaccuracies, and that statistic doesn't even account for incorrect arrests and convictions).
By reducing -- not eliminating -- the potential for prejudice in the hiring process, this policy benefits both job applicants (by giving them a fairer shot at a job) and employers (by decreasing the chance that they'll pass over strong candidates). And we're talking about an idea that could reach a lot of people: an astoundingly high 70 million Americans currently have some sort of conviction or arrest history that could show up on a background check.
As such, we view "ban-the-box" as a partial step on the path to full employment. We don't want to oversell it; it's a "supply-side" part of the solution and its success is surely conditional on strong labor demand. And of course, even if we can dampen employer discrimination towards those with criminal records, there's still ample discrimination based solely on race alone. One study of employer responses to job applicants found that white men with a criminal record got more positive responses than black men without a record.
But early research on fair chance hiring is encouraging, as employment for people with criminal records substantially increased after adoption of ban the box in Minneapolis, Atlanta, and Durham.
As you'd expect, having a job improves the long-term prospects of formerly incarcerated people: studies indicate that being employed can cut the risk of recidivism in half and double the likelihood that someone with a record will be able to climb the economic ladder. Such information is especially germane given the Justice Department's plan to release thousands of people with nonviolent records from prison. That's another great policy move, one that strikes at racial inequities deeply embedded in our justice system. But once they get out of prison, these people also need access to jobs.
By ensuring that federal agencies and government contractors apply fair hiring practices, the Fair Chance Act would help in this regard. Nineteen states and over 100 cities and counties have already taken similar action for government employees, and seven states (Hawaii, Illinois, Massachusetts, Minnesota, New Jersey, Oregon and Rhode Island) plus Washington, DC and 26 cities and counties have extended ban the box policies to cover private employers. Some private businesses, including Walmart, Koch Industries, Target, Starbucks, Home Depot, and Bed, Bath & Beyond, have also adopted these policies on their own.
The proposal isn't perfect. Activists would ideally like to see clearer mechanisms for enforcement. The bill also carves out unnecessary exceptions for sensitive positions (e.g., law enforcement and national security). Such positions should definitely require background checks, but ban-the-box doesn't prevent them from doing so; it just moves those checks to the end of the hiring process.
Ban-the-box is also but one small part of a comprehensive set of much-needed criminal justice reforms. To reduce the number of people who end up with criminal records in the first place, states should expand alternatives to prison and shorten the length of prison terms. We should also ban for-profit prisons, as presidential candidate Bernie Sanders has proposed; the profit motive in this industry too often leads to exploitation and abuse, not just of people in prison, but of their families as well (to be clear, public sector prisons also need to -- and can -- be significantly more humane). In the meantime, we should step up our enforcement of civil rights protections already on the books and make sure our background checks are reliable and accurate.
Still, ban-the-box is a smart step in the right direction with a big bang-for-buck. If this new bill can actually bust through congressional gridlock and become law, it will be a real victory for justice.
This post originally appeared at Jared Bernstein's On The Economy blog.
Popular in the Community