Earlier this month I reached out to my friend Heather Morgan about her experiences growing up in a military family, along with her and her family's experiences when she served as a captain in the U.S. Army. Her letter back to me was wonderful and moving and given that April is Month of the Military Child, I felt it was important to share her experiences. Military children face so many challenges - not only being relocated and attending six to nine schools on average in their K-12 careers - but also the emotional challenges of new schools, new friends, and parents being deployed.
I hope you will read Heather's letter below and share it to help raise awareness of the challenges military families face!
Growing up, my dad's Navy crew would send us off with "fair winds and following seas," and my four younger sisters and I lived our lives at the whims of "Uncle Sam," attending schools in Connecticut, Guam, South Carolina, Washington State, and California. I wish I could say that every community understood how to ease our transition. The best ones stood out for having schools that were ready to meet the challenges of transient students like me and my sisters.
My parents avoided the phrase "Navy brat" like the plague, and we were fortunate: they taught us to bloom wherever we were planted, and they advocated for us. Like many other military families, our parents valued education and extracurricular activities, and supported us in each new challenge. I think of families like mine frequently – but especially during April – the Month of the Military Child.

Military kids face a particular set of challenges as Mom or Dad deploys. When military kids move to a new state (or country), they often worry they either aren't on grade level, or that they're about to be very bored. The academic rigor represented in the Common Core State Standards, when taught by effective teachers and assessed by high-quality assessments, is a simple solution here, not just for military children, but for all students. When different states adopt conflicting standards, military kids suffer from feeling behind or bask in the illusion that they will automatically be "ahead" when they move.
Constantly shifting standards also makes it harder for teachers to teach – less able to mentor students into mastery, and whiplashed by requirements of the latest "great" idea in education. States who've led the way in adopting consistent, rigorous academic standards have alleviated these difficulties for military families and those who teach them.

Schools that encourage personalized and project-based learning based on high academic standards also benefit military families. These sorts of schools often use portfolio reviews and personal interviews to clarify a student's achievements on an academic transcripts, which is helpful if they end up transferring schools. This gives a student real confidence in what they've learned already, while helping bridge any gaps in their education.
Frequent moves can also cause behavior and academic performance to suffer long periods of uncertainty, anxiety and sadness. One of my middle school orchestra teachers knew this firsthand. Often, I used my leadership abilities to incite playful revolts. Once, after encouraging everyone to hide in the practice rooms when he arrived, he pulled me to the side and said, "Heather, I know that your Dad's at sea. I don't know what you're feeling, but my brother is a Navy Seal, and when he leaves, his kids have a hard time. Are you acting this way because you miss your Dad?"
Miserably, at the time, I didn't recognize the connection between my behavior and my Dad's deployment.
The best teachers for military kids (read: all kids) allow students to identify with their parents' vocation, and yet differentiate from it in developmentally appropriate ways. Good teachers know that students need intellectual freedom to form their own thoughts and identities, and they persistently invite students – without compelling them – to share their military experiences with the class in authentic ways.
I grew up and followed in my father's footsteps – serving on active duty in the U.S. Army. As a mother of young children who has experienced deployment, transition from military service, and relocation across the country in the last five years, I appreciate the role of schools in providing a sense of community and continuity for our family and for finding effective ways to support military children and help them thrive.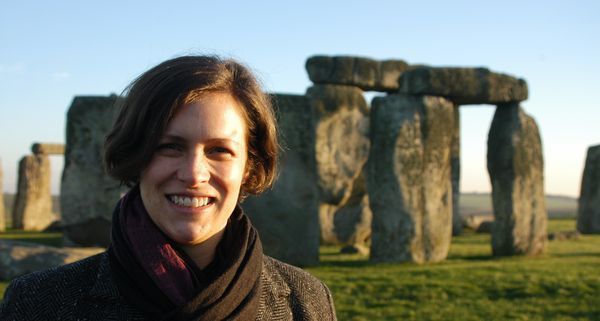 Heather Morgan served seven years on active duty in the U.S. Army. As an intelligence officer, she deployed to Afghanistan with an infantry battalion. She managed a classroom-sized team of military and civilian intelligence analysts in support of Afghan-led police operations near the AFPAK border. She enjoys exploring how those experiences translate into her 8th grade English Language arts classroom at Shelby County High School in Shelbyville, KY.
REAL LIFE. REAL NEWS. REAL VOICES.
Help us tell more of the stories that matter from voices that too often remain unheard.
This post was published on the now-closed HuffPost Contributor platform. Contributors control their own work and posted freely to our site. If you need to flag this entry as abusive,
send us an email
.