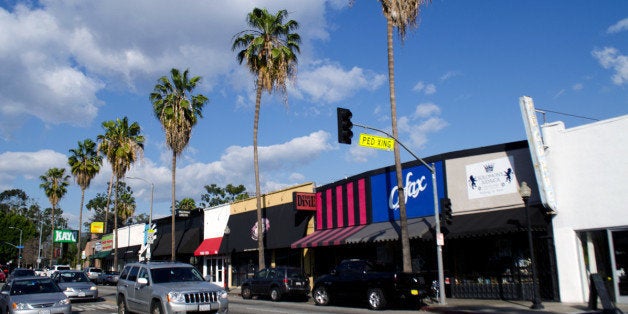 You could think of Fairfax as Manhattan's Lower East Side, but with palm trees. You could call it "the Rodeo Drive of streetwear," as habitués of the street's many sneaker and T-shirt shops are wont to do. You could posit that Fairfax is today what Abbot Kinney, 9 miles to the southwest in Venice, was five years ago.
Or you could just drop the comparisons and call Fairfax what it really is: the coolest street in Los Angeles.
"Day to day, you never know what you're going to see, because there's this bizarre mix of people around here: old Jewish people, young skaters, creative types," said James Starr, a co-owner of three restaurants on the street. "It always felt like it was this cool melting pot where something interesting could happen at any moment."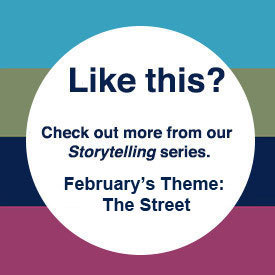 Fairfax Avenue is one of the main north-south thoroughfares of Central LA; its 5-mile length is home to city landmarks like the Los Angeles County Museum of Art, the original LA Farmers Market and The Grove, a posh shopping center. But the unusually diverse, walkable stretch of North Fairfax Avenue between Melrose and Beverly, in particular, has emerged over the past few years as perhaps the most vibrant center of shopping and dining in the city.
A decade ago, this strip was known mostly for its plethora of businesses catering to the large Orthodox Jewish community in the Fairfax district to the east. And to this day, kosher markets, Judaica-focused bookstores and delis line the street. One of these delis, Canter's, has been in business since 1931 and remains the most prominent storefront in the area.
But in 2004, famed New York-based streetwear brand Supreme opened a large shop just up the block from Canter's. Supreme attracted a loyal following of skateboard and sneaker aficionados, some of whom opened streetwear shops of their own. There are now 15 streetwear shops on the two blocks between Oakwood and Clinton. A new reality show -- "Welcome to Fairfax" on Pivot TV -- even chronicles the vibrant culture around these shops.
More recently, though, it's the neighborhood's restaurant scene that's been attracting attention. The drag started to become a culinary hot spot around 2008, when Starr, a former advertising executive, opened burger joint The Golden State and star chefs Jon Shook and Vinny Dotolo opened their first restaurant, the meat-focused Animal, on the block between Rosewood and Oakwood. Today, new restaurants seem to open almost every month. Even celebrated chef Michael Cimarusti, of LA fine-dining temple Providence, plans to open a fish shop on the street.
"I like the neighborhood a lot," Cimarusti said. "It's hip and it's new, and there are all these little businesses that pop up -- clothing, shoe shops, restaurants like Animal -- and right alongside it, there's these holdovers from old LA that have been there for years and years. It reminds me of New York, especially the East Village."
Shook says he and Dotolo -- who gained a modicum of fame by starring in a Food Network show in 2007 -- had actually planned to open their restaurant a few miles east, in the heart of Hollywood. They were in the final stages of their lease negotiations on a space near Santa Monica and Wilcox when their realtor mentioned there was a vacancy near Canter's. They were already fans of the neighborhood's bars, so they decided to take a look.
"As soon as we drove up to the storefront, it was an instant connection," Shook recalls. "We were like, this is it, this is the spot. We couldn't even get inside, and there was paper on the windows, but we knew, right away, that it was perfect."
Shook says that what appealed to them was the street's "gritty" vibe, and its odd confluence of skate culture and old-world Judaica. Animal quickly became one of the most talked-about restaurants in the city -- a staple on lists of the best restaurants in the city, and even the country. But its location on Fairfax always helped set it apart from many of LA's other top restaurants; it substituted a young, scruffy edge for the Hollywood glamour of many places in Beverly Hills, West Hollywood and Santa Monica. In the Fairfax ecosystem, though, Animal stands out for being unusually upscale.
"Animal doesn't really attract a lot of the same guys that are shopping at Supreme," Shook admitted. "We're just a little bit out of their price point because they're spending their money on $300 sneakers."
Shook and Dotolo's next spot on Fairfax -- an Italian restaurant called Jon & Vinny's -- will be somewhat more casual than Animal when it opens sometime this spring, but it's still unlikely to be a huge skater hangout. That contingent is more likely to be found at one of Starr's restaurants, such as newly opened pizzeria Prime, or at year-old gastropub Plan Check one block south.
"That streetwear world, they embrace new food, new culture," Plan Check owner Terry Heller said. "Those are the ones that get really excited about weird stuff like the ketchup leather we put on our burgers."
Plan Check transitions seamlessly from eatery to raucous bar once the clock hits double digits -- a trait it shares with one of the most-discussed new businesses in the neighborhood, the so-called "No Name Club" at 432 Fairfax. Ever since its quiet opening in November 2013, it's been a regular haunt for A-list celebrities. But that's almost all the public knows about it. Owners Jordan Buky and Bryan Ling have refused most press, and no one without a reservation is allowed to enter.
"432 N. Fairfax, commonly referred to as 'No Name,' is a sanctuary for creatives," Ling said in a rare statement. "It's reservation only and the way to make one is by emailing fairfax432@gmail.com."
For now, most Fairfaxers view No Name's exclusivity with bemused detachment. But some worry that it could be the leading edge of the kind of gentrification that can kill a neighborhood's vibe. Just last month, rapper and music producer Tyler the Creator cited a dispute with his landlord when he closed his pioneer streetwear shop Odd Future.
"Neighborhoods can become too cool for their own good," Starr said. "Take Abbot Kinney ... At a certain point, it became too cool, so it really attracted people who just wanted to be cool, who were willing to pay really expensive rents to get in on the action. So the stuff that made that street cool in the first place just gets priced out by corporate shitty stuff that has no soul behind it."
Related