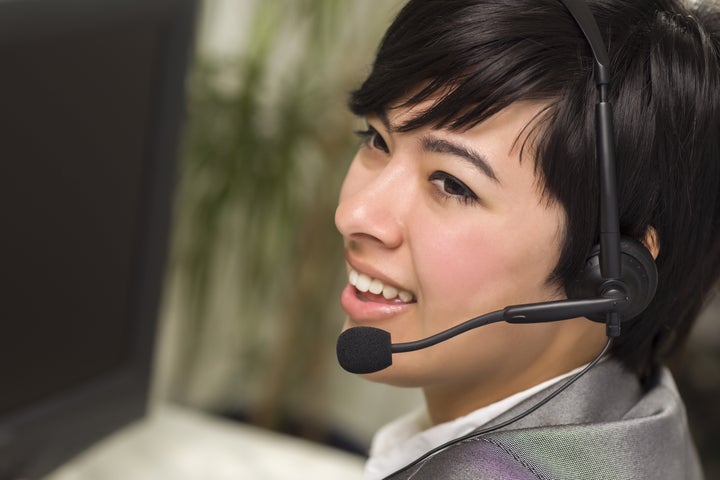 Pay. Benefits. Opportunities for advancement. These are some of the major considerations people take into account in choosing where to work.

Now, employers can add another factor: faith.

After deciding whether and whom to marry, the choice of a job or career is the next major life decision most likely to be influenced by faith, according to a study in the latest issue of the Journal for the Scientific Study of Religion.

The study by researchers at Brandeis University is part of an increasing body of research showing that faith plays a major role in the workplace, from being an indicator of how long employees will stay at one company to how well they do in their jobs.

The 2010 Baylor Religion Survey found, for example, that more than half of Americans who attend services weekly or more view their work as a mission from God. Nearly three-quarters of frequent attenders say they often or always pursue excellence in work because of their faith.

Researchers say more studies need to be done, but past work showing positive relations between faith and better physical and mental health indicate those same benefits could extend from factory floors to office cubicles.

The idea that God is involved in their lives can be an important asset for religious workers, researchers state. That's particularly true in uncertain economic times, when pay cuts and fear of losing one's job compete with ordinary workplace challenges from arbitrary bosses to office politics.

"It's an empowering way of viewing life, a greater other that is looking out for you," says Baylor University sociologist Jerry Park.

Integrating Faith and Life

Fifty-six percent of Americans for whom their faith was at least very important to them said their choice of work was influenced by religious factors, according to new research using data from the Portraits of American Life Study.

In contrast, just 40 percent of Americans who reported religion was very important said their faith influenced their decision about where to live. Only 31 percent said religious factors made a difference in deciding how many children to have. Brandeis researchers Emily Sigalow, Michelle Shain and Meredith Bergey reported.

Siglaow said the results were surprising, as she and many other Americans are used to thinking of careers "as being outside the world of religion."

But other research also shows strong work-faith connections.

An online survey of 103 workers found that those who perceived their work as having divine character and significance were more satisfied, more committed to their organizations and less likely to intend to leave.

The spiritual and religious aspects of the lives of individuals "are not likely to be 'checked at the door' each morning when employees report to work," researchers from Auburn University and East Carolina University said in reporting the study results in The International Journal for the Psychology of Religion.

The Baylor Religion Survey found more than a third -- 36 percent -- of working American adults said they often or always pursue excellence in work because of their faith. Women, blacks and older adults were the most likely to be influenced by faith to do their jobs as well as they can.

An interesting finding of both the Baylor and Brandeis research was that there were no statistically significant differences among religious traditions. In the Baylor survey, 44 percent of evangelical Protestants and 42 percent of both mainline Protestants and Catholics said they often or always pursue excellence in their work because of their faith.

There may be a larger American Christian work ethic at play, one that is part of the nation's history, Sigalow said.

"I wonder if there is something ingrained in people to work hard, and take their work seriously," she said.

Respecting Diversity

Religion in the workplace, however, is not always associated with greater harmony.

If minority beliefs are devalued or ostracized, workplace relations and productivity can suffer. In some cases, holding less popular beliefs can limit access to the job market.

Greek economist Nick Drydakis of the University of Piraeus compared labor outcomes for Greek Orthodox with individuals from three religious minorities, Pentecostals, evangelicals and Jehovah's Witnesses. The results of this field study in Athens indicated that religious minorities experienced employment bias in access to job interviews, entry wages and wait time for call backs, Drydakis reported in the Journal for the Scientific Study of Religion.

Once on the job, it can be difficult to hold beliefs different from the majority.

A study of 260 administrators in U.S. college athletic departments indicated that being religiously different from others was associated with lower job satisfaction.

A "diversity mindset" is important for organizations to enable people of varying beliefs to feel valued in the workplace, George Cunningham of Texas A&M University said about the practical implications of his research in the Social Justice Research journal.

Overall, Baylor's Park says, research on the significant relationship between faith and work should encourage employers to "respect the seriousness with which some workers take their faith," and to consider acknowledging that part of their lives.

This could be as simple as allowing Muslim workers to attend Friday afternoon community prayers or being sensitive to Jewish Sabbath observances or respecting the dietary needs of Christians during periods of fasting.

With faith being a powerful motivator for workplace excellence, a little respect may go a long way toward improving everyone's bottom line.
Popular in the Community