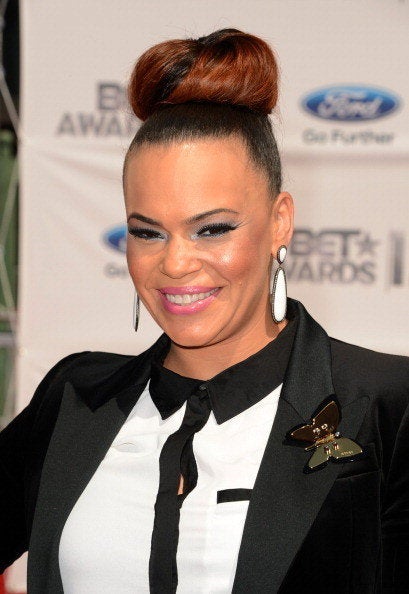 After delivering the most watched original premiere in TV One history with R&B Divas, Faith Evans is ready to unleash the show's companion album of the same name. The 12-track eOne Music release, which will benefit the Whitney E. Houston Academy of Creative and Performing Arts, features appearances by Evan's cast mates Nicci Gilbert, Monifah Carter, Syleena Johnson and Keke Wyatt.
During an interview with the Huffington Post, the 39-year-old New Jersey native opened up on recording her sixth studio album and her plans of reuniting with her former label boss, Sean "Diddy" Combs.
Would you consider R&B Divas to be more of a compilation or a solo album?
It's a compilation, but I'm featured on seven songs. Four of which are solo Faith Evans songs and the others are collaborations with the girls on the show.
How did you go about arranging the album's proceeds to go to the Whitney E. Houston Academy of Creative and Performing Arts?
Initially, I didn't know what charity I wanted to support. I thought about doing Whitney's foundation, but after some research we found out that it really wasn't active at this moment. So a friend of mine, the singer Shareefa, was visiting my apartment in Atlanta and we were talking about it. She was like, "hey, why don't you think about the Whitney Houston Academy?" So it was really her who gave me the idea…and given that it's named after her, I felt like that was a great way to honor her memory. And also, support the arts and schools, which was a big part of my upbringing.
What was your reaction to the show making TV One history?
Well, I must say I was pleasantly surprised. I wasn't expecting people to gravitate towards something that doesn't have so much negativity. I know one thing that makes our show different is definitely the fact that there's resolution in the drama and the craziness of it all. [Laughs] So you never know if that's what people want to see, because other things are pretty popular. So it's just good that people decided to tune in and continue to do so.
Are you confirmed for a second season?
I haven't gotten an official word, but I really hope so. Given the success, it would seem like a no-brainer, but you never know what [the network has] planned.

Over the summer rumors surfaced about Nicci Gilbert-Daniels cutting ties from the show. What were your thoughts on the situation?
Yeah, it's definitely just rumors, as far as I know. This was Nicci's show before anyone else was involved. So that doesn't make much sense to me. And as far as TV One has expressed, she still is very much a part of the cast as well as being an executive producer. I don't really know where that came from, but people have the right to say what they want in public forums. [Laughs] So who knows where it came from.

If there's a second season, do you think that the entire cast will return?
Yeah, I wouldn't know any reason why not. Nicci and I have talked, even before the show got picked up, there were plenty of other people that we reached out to be a part of the show that aren't based in Atlanta. But once we chose the production company it just made more sense to focus on an Atlanta cast.
Who were some of the artists that came up?
Kelly Price, Lil Mo, Shanice, and we reached out to Ledisi for the album. There were a lot of people. And then of course, it doesn't mean that they would do it because you don't know what they may have going on at the time. But I'm pretty much cool with everybody. So it don't hurt to try to reach out to everyone that I'm in contact with.
Looking towards the future, can fans expect you to reunite in the studio with Puff?
Of course! I'm pretty sure that we'll definitely work together again. There's been a few records that I've played for Puff off of my last couple of albums, since I left Bad Boy, that he was ready to get on. But it just didn't work out in time.
Would you ever consider resigning with Bad Boy?
I've seen a lot of fans say, "You need to get back with Bad Boy," now I didn't say all of that. And I'm not saying that I wouldn't. [Laughs] But you know, I'm kind of happy right now with owning myself and being independent. So right now I'm pretty content with things being this way.
R&B Divas hits stores and digital retailers on October 2.

Before You Go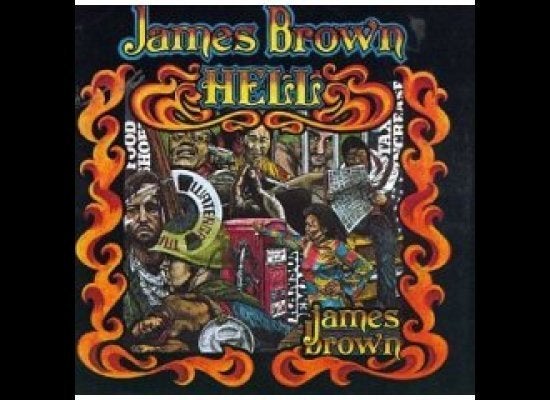 Iconic Album Covers
Popular in the Community