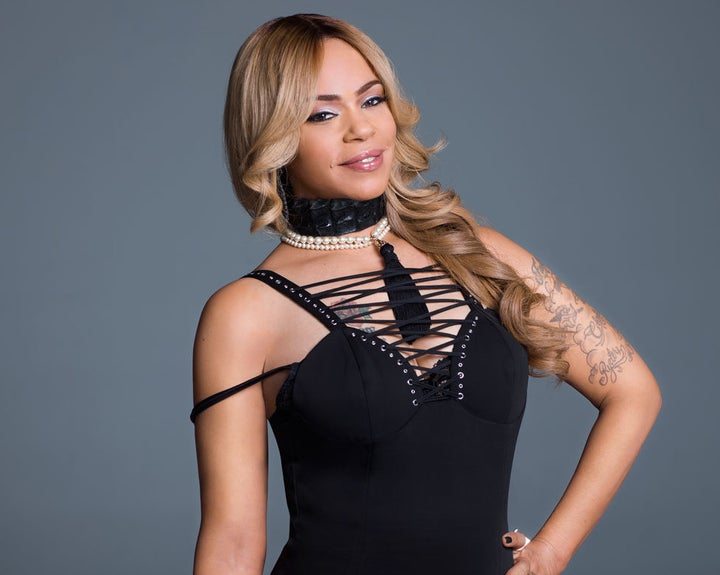 Recording a collaborative album with the late Notorious B.I.G. was all a dream for Faith Evans.
On Friday, the R&B songstress released her long-awaited duets project with the rapper, born Christopher Wallace, titled, "The King & I." The 25-track opus features newly recorded vocals of Evans complemented with both classic and previously unreleased lyrics from Biggie, as well as features from Snoop Dogg, Busta Rhymes, Lil' Kim, The LOX, Lil' Cease, and Biggie's mom, Voletta Wallace, who lends her voice to a series of interludes.
The album, which was released two days before Biggie's 45th birthday, tells the story of the pair, who famously met during a 1994 magazine photo shoot and married nine days later.
The Grammy Award-winning singer-songwriter spoke to HuffPost about recording "The King & I," and shared her thoughts on Biggie's legacy and his unsolved murder investigation.
Congratulations on the release of your new album. What prompted your decision to record an album using Biggie's vocals?
The idea, the inspiration, and the starting point are so separate, but related. Actually, one day I was visiting Ms. Wallace with the kids and the video for Natalie Cole and Nat King Cole's song ["Unforgettable"] came on, and I was like, "Wow, that was really, really clever. It'll be dope if I could do something like that one day with Big's vocals." And [Ms. Wallace] was like, "You should." But it was just a quick conversation, and a dope thought, but I didn't move on it.
Fast forward to three years ago, my attorney reminded me like, "Hey, remember you said you wanted to do an album with Big's vocals; let's meet with the people who acquired Big's masters and see if they want to do business." And they were very interested. But I never knew when I was gonna do it, and when I do it, it won't be on Bad Boy. Because who knew that the masters would be acquired by somebody. But things just happen the way they should, I guess.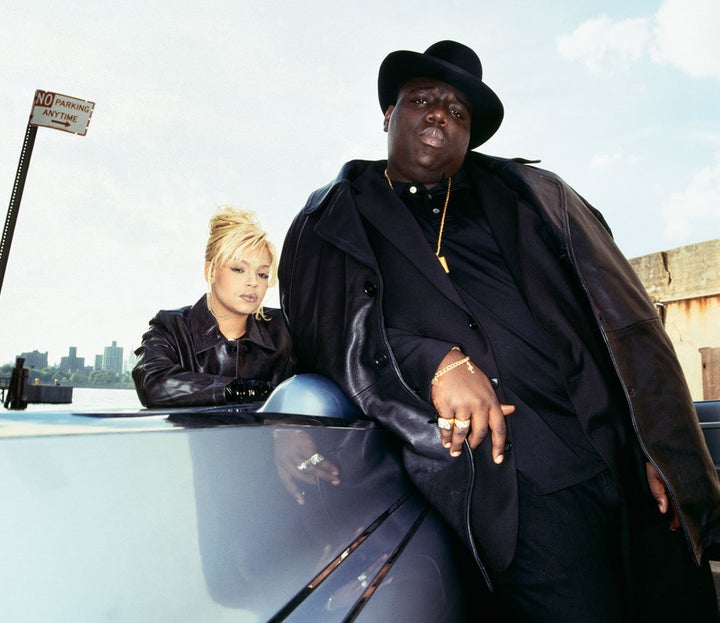 The album tells the story of your life together. As an artist, what were some quality traits that you acquired from your experiences recording with him?
The thing is, Big and I didn't share much time in the studio together. I feel like he came through more of my sessions, which were very few and far between, than I did his sessions. Because a lot of his first album was already recorded when we met. But he would come by my sessions. You know what's funny is, recently I met up with Lance "Un" Rivera ― who did Undeas Recordings with Big ― and Un was telling me, "I remember when Big first told me, 'Yo, she's the best at what she does. She's f'n ill with her shit.'" He was like, "He was a Faith Evans fan for real." So that was interesting. I was like, OK, dope.
While recording the album, did you encounter any obstacles or emotional moments?
I don't recall many challenges. Everything was coming together in such a crazy way, every session was like, "Wow, I can't believe how dope this is." But at some point during recording, I lost my hard drive. I was in Atlanta working with Stevie J and I had a rental car and someone broke into the car and stole my entire computer bag with all my drives with the whole album on it. And that was last year, just before the summer.
So I was really waiting for something to leak. And obviously, they didn't know what they stole, because it never leaked, but it wasn't such a setback as it could've been, because a lot of that stuff was backed up already. Thank God. But I did have to re-record five songs. But out of those five, at least three of them when I listen to them now, I wish I would've kept the first version. But I'm still very proud of what the album is.
In terms of the ongoing investigation surrounding his death, 20 years later, why do you think it still remains unsolved?
Sometimes people are afraid of the truth, especially when it's their truth. The person who did it, know they did it. But at the same time, people we truly feel in our hearts who are responsible for bringing those people to justice know what happened. So they're not really trying to take that on their shoulders like that. That's what I feel.
What do you think Biggie's response would be to the state of today's hip-hop?
Big was a creative person. And he was starting so early in his career to go into the label thing and help bring out artists like Junior M.A.F.I.A. and Lil' Kim. I'm sure he would've helped their careers go even further, but also added on to that roster. So I dunno.
But me as a creative person, I try, even the stuff that I don't generally get, I try to understand what's dope about it. Because I have children that are millennials and I have children who were raised on knowing what good music is. So I can ask them, "What's dope about that?" But there are a lot of people out right now that I love what they do. So there's always gonna be talent in the world, whether they express it the way we're used to it or not.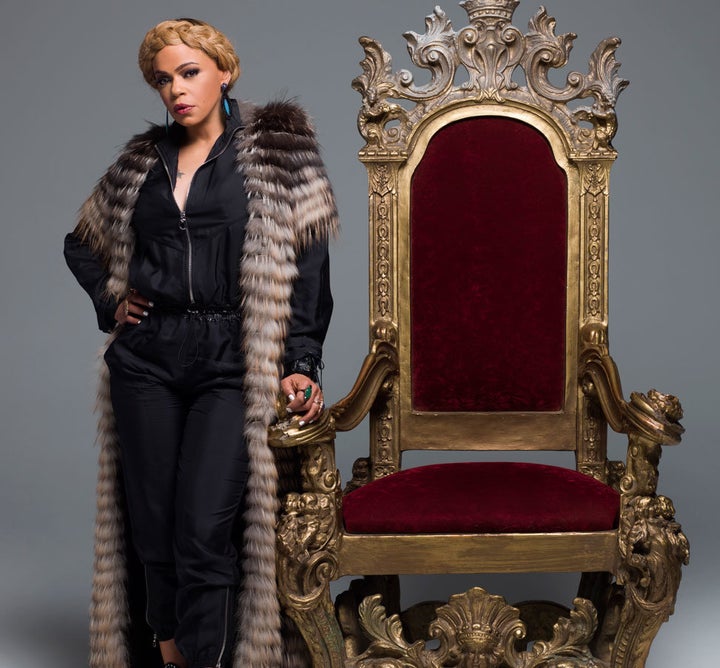 What do you want future generations to take away from Biggie's legacy?
Well, the thing is, that even of this current generation, I recently heard there was a current young rapper who said they didn't know who Biggie was. But it's up to us to teach our children what good music is. Obviously, he didn't grow up in a household that played Biggie, that's cool. It's up to people to like what they wanna like, but we also need to be schooling them on knowing what's what – if we're music people. Everybody doesn't receive music the same way, and everybody ain't into music the same way. So I can't judge one or the other, but at the same time I feel like his legacy is gonna remain what it is.
If you got 20 years after someone passes away you're talking about your Elvises, your John Lennons and people like that. So I can't put a word on it. It is what it is. Big is gonna always be the greatness that he is, that's not gonna ever change. It doesn't matter what generation it is. I don't care if it's 50 years from now, someone of that generation is gonna get it and be like, "Yo, Biggie was the shit, and I get it." [Laughs] Everything ain't for everybody. 

Can fans expect a possible follow-up to "The King & I"?
I dunno. There are some vocals of his that I got that I haven't used on this project. But ... this project just needs to stand on its own legs. I'm not saying that it would not happen in any way, shape or form. But we're also talking about doing a re-release, a collectors' edition with some additional stuff. I don't know what way I would choose to go, I may wait a while and figure it out. But right now, I'm really focused on this album and people getting to hear it and hoping that they receive the special thing that it is.
In terms of your solo career, are you recording new music?
Not right now, but I have a few other albums in my head already. Actually, me and Snoop are talking about doing an album together.
"The King & I" is now available at stores and digital retailers.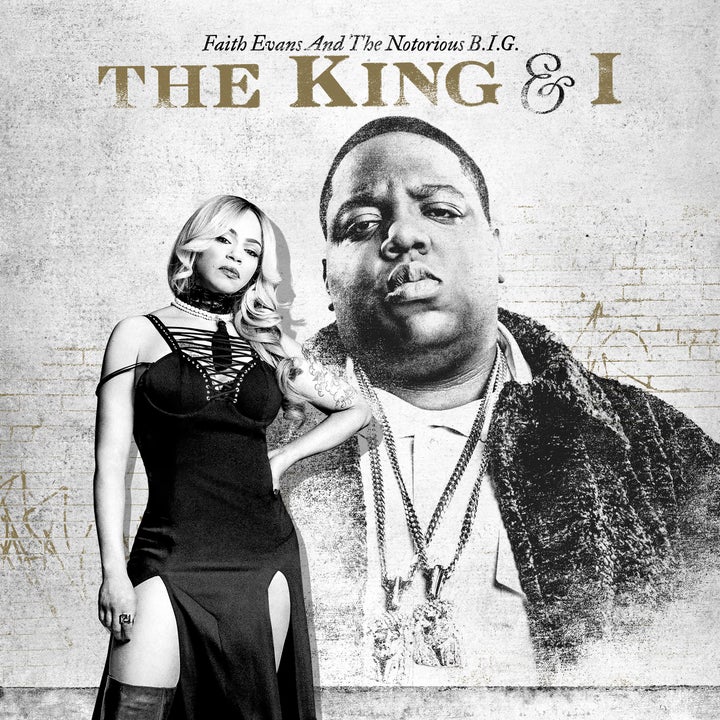 Calling all HuffPost superfans!
Sign up for membership to become a founding member and help shape HuffPost's next chapter
BEFORE YOU GO
PHOTO GALLERY
The Real Names Behind Your Favorite Rappers