The award for Most Original Accessory at the Grammys goes to country singer Faith Hill.
Hill flashed a mouth full of braces at the 55th Annual Grammy Awards on Sunday night, according to Yahoo! Music. Photographers captured the singer's pearly whites capped with white (or "clear") brackets as she smiled for the cameras on the red carpet.
Sunday was not the first time Hill debuted her braces, notes Yahoo!. She first rocked the mouth-metal at the Country Music Awards in November.
During an interview with country radio station KNIX 102.5, the 45-year-old dished on her new dental work. "I didn't wear my retainer," she explained in October, revealing she had the braces on for about four months at that time. "I had braces when I was a kid. You know, it's not too bad."
Country's hottest couple has been performing in Las Vegas for their Soul2Soul residency at the Venetian, according to E! News, but music is not the only thing that bonds them. Hill and McGraw have mastered the art of commitment after 14 years together.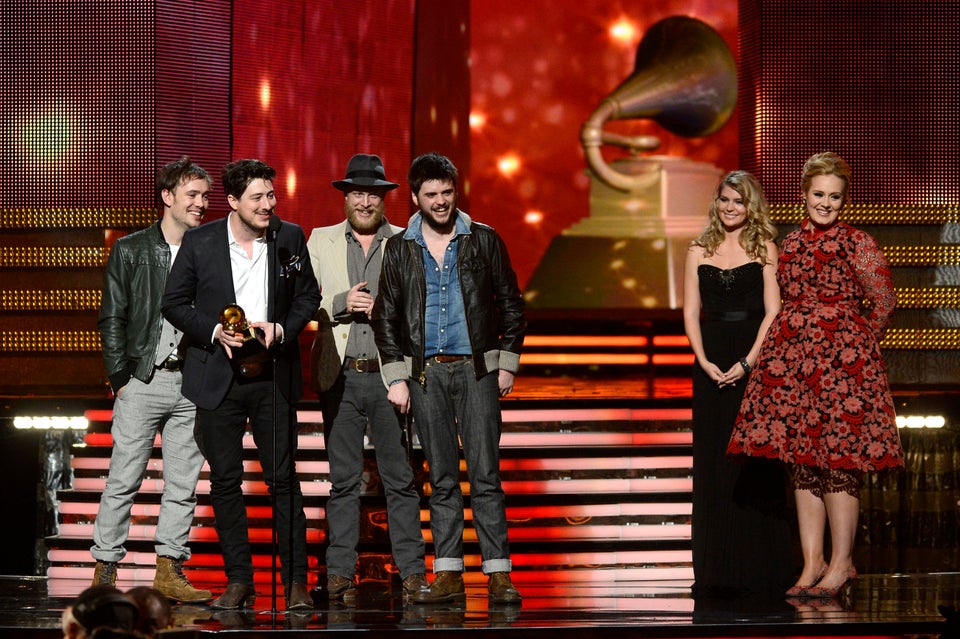 Grammy Awards 2013
Popular in the Community