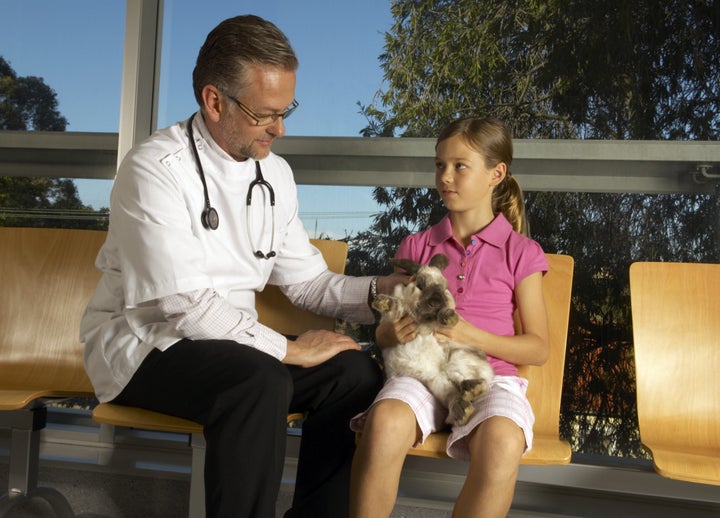 Concern for animals is Biblical, Dr. Matthew Sleeth told me during a 30-minute interview I recently conducted by telephone. Christine Gutleben, director of Faith Outreach for the Humane Society of the United States, told me that I must talk to this brilliant and passionate Evangelical Christian, and I was absolutely energized by our discussion. A former physician, Dr. Sleeth left medicine behind to devote himself to healing others in a different way. Importantly for the HSUS, which has a rich tradition of clerical leadership, he is at the forefront of an emerging movement within contemporary American Evangelical Christianity that is reclaiming Christianity's history of animal protection.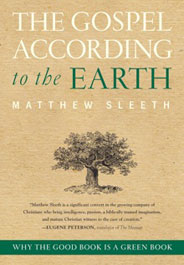 Sleeth lives in Kentucky with his wife and two children but spends a considerable amount of time traveling to minister to tens of thousands of people about Christian principles and the importance of caring for animals and all of God's creation. On March 30 his latest book, The Gospel According to the Earth, will be published, and it is certain to have an impact in drawing more people of faith to the cause of humane concern.
"What we do to animals, we do to ourselves," he told me. And, as a man of deep faith, he reminds us, "If we don't care for animals, we let God down."
Dr. Sleeth's new book will be one of the resources in the HSUS Faith Outreach program's St. Francis Day in a Box campaign (a multimedia tool kit for clergy and faith community leaders), and he has also provided us with an exclusive link to his stirring 10-minute video, "Hope for Creation: Animals," which you can watch here.
Founder of Blessed Earth, an educational nonprofit dedicated to promoting better stewardship, Dr. Sleeth is bringing awareness of animal cruelty to faith communities nationwide with an incredible blend of passion and a deep understanding and familiarity with the Bible. On April 21, the eve of Earth Day, his organization will host an international simulcast from Northland Church in Orlando, Florida that thousands of churches nationwide are expected to tune in to. A short HSUS video will be shown during the beginning of the broadcast.
I mentioned that some prominent writers within the field of animal protection have argued that the Judeo-Christian tradition has been harmful to the cause. "They are not reading the Bible," he told me. "Concern for animals is Biblical, and we don't get a choice on this. We have a responsibility. There are patterns in the Bible that illustrate care for animals. Moses, Joseph, Jacob, you can see that they take care of their animals. I share these stories when I am speaking."
He told me that young people are hearing his message, and he said they get the connection between food and their faith -- that it is one of the ways they connect their faith to the daily lives and activities. "I am in churches and colleges, and for a college student, food is everything. When I talk about food, and how it gets from the farm to the cafeteria, they are horrified. Talking about food creates an immediate connection."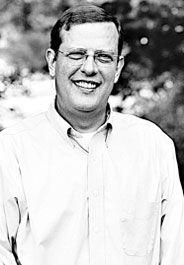 Dr. Sleeth grew up on a dairy farm, and he laments the trend toward intensification in animal agriculture. "The way that we treated animals is very different from today," he said, arguing against the confinement of animals on factory farms and the treatment of animals as little more than meat-, milk-, and egg-producing machines. "When considering how we feed and house animals, we should remember that Christ was born among farm animals. He spent his first night in a manger. Jesus is often called the Good Shepherd. The first visitors to attend him took care of sheep."
Sleeth mentioned Deuteronomy 25:4, perhaps one of the best-known biblical passages about animal care: "You shall not muzzle an ox when it is treading out the grain." He explained that it would be cruel to have an animal help to make grain and to deny the creature a taste of it, and went on to say that agricultural practices that please God are not about short-term profits but about showing our love for his creation.
I mentioned the ballot initiative campaign in Ohio, backed by The HSUS, that would phase out confinement systems that essentially immobilize animals for their entire lives. I told him that one of the major arguments from the agricultural community is that they cannot switch to more humane systems because of cost, even if it is just mildly more expensive to treat the animals better. "It costs more to do the right thing, and it always does," he said. "When you have the mindset to have the cheapest price, you end up with slavery and animal cruelty. We choose to make the society we want."
Related
Popular in the Community