Today is the International Day of the Girl Child. The United Nations General Assembly adopted this day in December 2011, declaring by formal Resolution 66/170 that 11 October is the International Day of the Girl Child. There's a dual theme: the rights of girls, and the unique challenges girls face around the world.
International days are hard to keep track of. Yesterday was Mental Health Day, Tuesday is the International Day of Disaster Reduction. But it's worth lingering on today's day, and reflecting on the question: what's it got to do with religion?
Girls need to stay at the center of social policy agendas, including the new Sustainable Development Goals that the world's leaders blessed last month at the United Nations as a blueprint for the next 15 years of collective global action. In many societies girls come at the bottom of the heap. They eat last, are pulled out of school first, married as children, subjected to abuse, are the focus of horrific practices aimed at controlling their bodies, and so forth. Their potential is enormous and we know well that the very best investment that a society can make (yes, better returns than Wifi or a road) is in educating girls.
The answer to the question about religion's role in all this is: clearly, a lot. Many ancient and modern religious teachings about gender roles jibe poorly with today's vision of strong and equal female and male roles and partnerships. Submission to the patriarch is a recurring theme, or worse exclusion and treatment on a par with cattle. Core religious principles, across most if not all major faith traditions, center on dignity and equality but centuries of tradition have engrained cultural practices and myths that stand in sharp contrast. In short, it behooves religious leaders and communities to take a lead in changing norms and practices, in communities and in families, so that indeed the girl child is honored, developed, and truly loved, in all societies and in all religious communities.
The following images from recent events in different parts of the world convey some of the challenges and potential involved in translating the ideals of today's celebration of the girl child into reality in different societies.
Image on the wall at BRAC University, Bangladesh, showing militant girl fighters during Bangladesh's war of independence in 1971 (dispelling images of girls solely as victims, always peace-loving).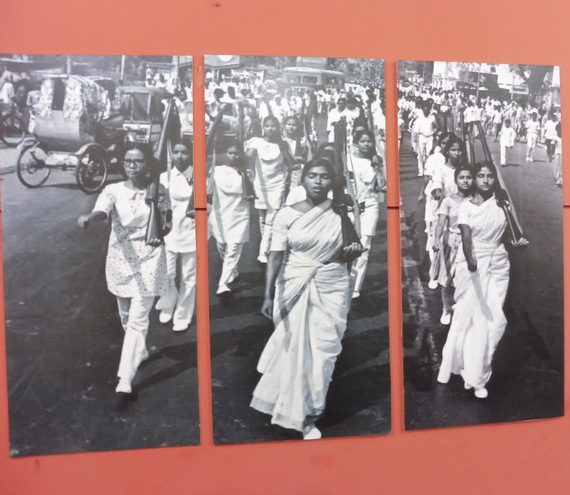 A sadder if fragmentary image from a shelter for abused women and girls and abandoned unmarried mothers and their babies, Dakar, Senegal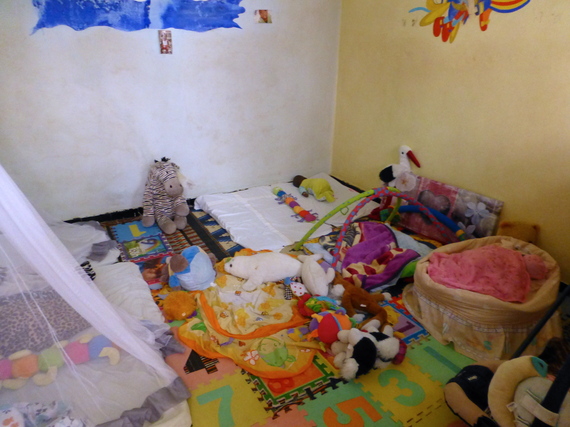 Calling all HuffPost superfans!
Sign up for membership to become a founding member and help shape HuffPost's next chapter