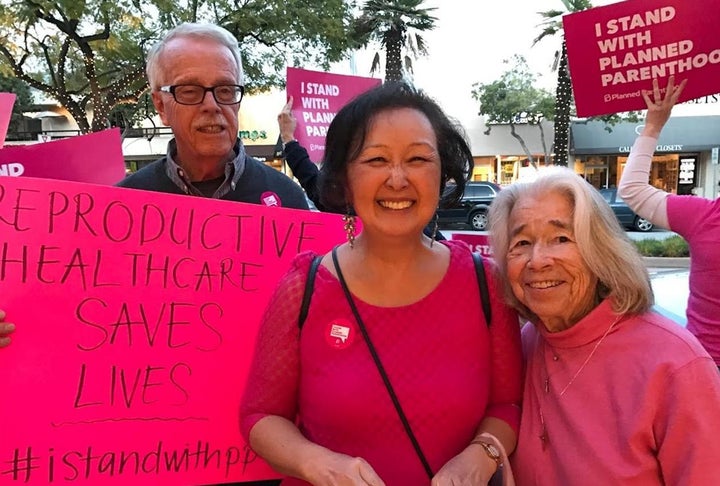 In my faith tradition, among our core values are "strive for justice and respect the dignity of every human being." The ability to plan, prevent and space pregnancies is directly linked to benefits to women, men, children and a just society, including more educational and economic opportunities, healthier babies, more stable families and reduced taxpayer burden. And all of those advantages support respecting the dignity of every human being... including supporting the choices women make about when and if to become pregnant.
Those core values took a direct hit last week when the Trump Administration announced its ill-advised effort to make it harder for women to get access to birth control — rolling back the mandate requiring most employers to provide their employees with birth control coverage without co-payments.
WASHINGTON, DC — The Clergy Advocacy Board of Planned Parenthood Federation of America condemns the Trump Administration's fallacious attempts to use morality and religion to undermine access to contraception through the Affordable Care Act.

We are religious leaders from a spectrum of faiths and denominations, called to serve as pastors to people making medical decisions. Our experience teaches that a woman's health care is between her and her doctor. Politicians should stay out of these private conversations.

As religious leaders, embracing the truth in faith alongside the truth in medical science, we believe that our households and families should be allowed to benefit from advances in modern day health care, contraception included. We are deeply troubled by the Trump administration's agenda to curtail access to reproductive care, one step at a time. This attack is the latest example of a sustained campaign to impose negative and narrowly held religious perspectives into the private lives of Americans who embrace supportive faith teachings about family planning, and all who seek to exercise religious liberty and freedom of conscience in their personal lives.

Our various faith heritages bring us to teach that the Divine Presence enters and blesses all our relationships, separate and apart from our becoming parents. We affirm that God graces each of us with a conscience that includes the capacity to set the course of our lives and families. All this speaks to why, from the earliest days of the family planning movement in the United States, clergy from a wide spectrum of faiths have embraced family planning as a moral good.

Too many families today are facing financial challenges and crises. Every individual should have the religious freedom and freedom of conscience to choose and consistently use the contraception that works best for them.
Because this attack on women's reproductive health has taken place under a smokescreen of protecting "religious freedom" it is critically important for people of faith to speak out as people of faith in opposition.
It is our responsibility to stand up when the core American value of religious liberty is hijacked as a weapon of mass disinformation in a campaign to undermine a woman's constitutional right to make choices about reproductive health care. And it is essential that we refuse to allow access to health care for women be turned into a bargaining chip in this perverse game of political brinkmanship.
Join us. Stand up. Speak out. Together we can and will fight back for women's health and healthy families.
Related
Popular in the Community