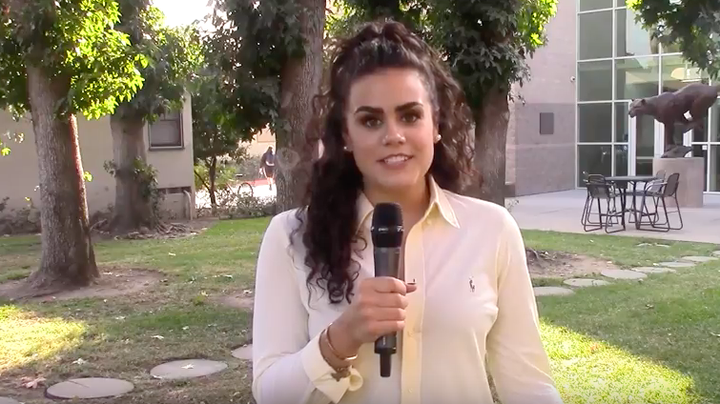 A top spokeswoman for Interior Secretary Ryan Zinke made Islamophobic comments in a 2015 blog post, arguing that a Muslim "could never serve" as president of the United States, HuffPost has learned.
"A devout Muslim," Vander Voort wrote in her post, "could never serve in the Oval Office of the United States of America, not because of exclusion or discrimination, but because their own religion strictly prohibits them from taking an oath to anything other than Allah."
Any Muslim elected to the White House, she added, would "either be a shoddy and inconsistent Muslim or subject to impeachment the moment they took office because Shariah Law and the United States Constitution are not compatible."
Along with the anti-Muslim comments, Vander Voort defended using the pejorative term "anchor babies" when referring to children born in the U.S. to undocumented parents. She noted that a BuzzFeed video ― it's unclear which one ― had suggested alternative terms, including "Americans."
"I'm sorry Buzzfeed, but you need to re-read the 14th amendment to the Constitution of the United States because those babies are illegal aliens," she wrote. "Not Americans. Why do we strive to make a fancy and comfortable title for someone who entered our nation illegally? Because heaven forbid we offend them. Here, let's grant them amnesty while we're at it."
(Her claim is false. All children born in the U.S. are granted citizenship regardless of their parents' immigration status.)
Vander Voort published the post to her personal website on Oct. 1, 2015 while she was working as a press intern for Rep. Steve King (R-Iowa). The post was deleted sometime between October 2016 and January 2017, but can still be viewed on the Internet Archive, a digital archive of webpages.
"I will always be proud to have my name tied to his for the rest of my professional career."
King has a long history of making bigoted and Islamophobic proclamations. He's said the U.S. government should spy on mosques and that the undocumented young people known as Dreamers have calves the size of cantaloupes "because they're hauling 75 pounds of marijuana across the desert." In 2013, he introduced a bill to stop children of undocumented parents from gaining citizenship, saying that "the current practice of extending U.S. citizenship to hundreds of thousands of 'anchor babies' must end because it creates a magnet for illegal immigration into our country." And he's come under fresh fire in recent weeks for refusing to apologize for promoting a British neo-Nazi on Twitter.
In another deleted blog post from December 2015, at the end of her internship with King, Vander Voort called the congressman "one of the good ones" and "a man of principle."
"I will always be proud to have my name tied to his for the rest of my professional career," she wrote.
In yet another post from April 2017, titled "Man, Myth, Mr. President," Vander Voort praised President Donald Trump, calling him "the exception to every rule," and made false attacks against Barack Obama.
"We watched a president call Trayvon Martin his son and defend radical Islamic terrorists for shooting up night clubs and schools," she wrote. "A president who would consistently shame, blame and berate his own people."
What Obama actually said of Martin, the 17-year old gunned down by a neighborhood watchman in 2012, was that if he had a son, "he'd look like Trayvon," and that, "When I think about this boy, I think about my own kids." And he called the 2016 shooting at Pulse nightclub in Orlando, Florida, an "act of terror" and a "sobering reminder that attacks on any American, regardless of race, ethnicity, religion or sexual orientation is an attack on all of us."
Vander Voort declined to comment for this story. The Interior Department did not respond to a request for comment.
Prior to joining the department as Zinke's deputy press secretary in March, Vander Voort worked as a press secretary for Rep. Paul Gosar (R-Ariz.) and a political analyst for conservative Fox News commentator Angela McGlowan, according to her LinkedIn profile. In 2016, she was an intern at the conservative Heritage Foundation.
Muslim-American groups say such rhetoric, both at the state and federal levels, has contributed to the rise of hate crimes and discrimination against Muslims.
Rowaida Abdelaziz contributed to this report.
This story has been updated with additional information about the citizenship of children born in the U.S. to undocumented parents and comments made by Obama in 2012 and 2016.
Popular in the Community