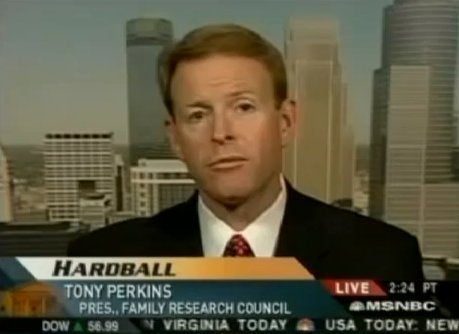 Faith-based activist group Faithful America and Episcopal Bishop of New Hampshire Rt. Rev. V. Gene Robinson, delivered a petition filled with 20,000 signatures to MSNBC on Tuesday.
The petition demands the network stop inviting frequent guest, Tony Perkins, head of the Family Research Council (FRC), on the air.
According to its website, FRC seeks to "advance faith, family, and freedom in public policy and public opinion." The non-profit organization based in Washington D.C. was identified as a hate group by the Southern Poverty Law Center for making "false claims about the LGBT community based on discredited research and junk science." The Southern Poverty Law Center also said that FRC's intention was to "denigrate LGBT people in its battles against same-sex marriage, hate crimes laws, anti-bullying programs and the repeal of the military's 'Don't Ask, Don't Tell' policy."
Faithful America said that Perkins has a "long history of extreme, hateful rhetoric against gays and lesbians." The petition organizers put together a video depicting some of the controversial comments Perkins has made while a guest on MSNBC and other shows.
"They say the research is overwhelming that homosexuality poses a risk to children," Perkins previously said on "Hardball with Chris Matthews." On the "Washington Watch Weekly" radio show, Perkins said that, "at its base, terrorism is a strike against the general populous simply to spread fear and intimidation just so they can disrupt and destabilize the system of government. That's what the homosexuals are doing here to the legal system."
The comments are then contrasted with clips of very warm welcomes from MSNBC hosts including Rachel Maddow, Chris Matthews, Ed Schultz and Andrea Mitchell.
A group of demonstrators gathered outside MSNBC headquarters at 30 Rockefeller Plaza on Tuesday to present the 20,000 signatures to network representatives. Bishop Robinson said, "We've got teenagers killing themselves because of what groups like this are saying. We want you to hear that we would like for other Christian voices to be consulted, even conservative Christian voices, but just not those associated with what is clearly a hate group, because it's killing us, and it's killing our kids."
Related
Before You Go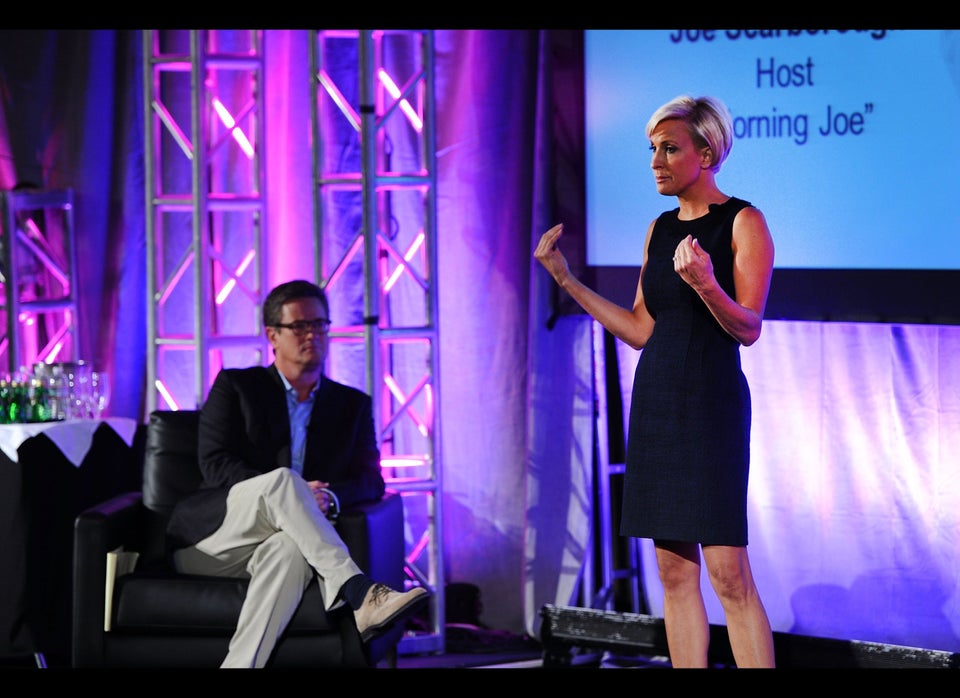 MSNBC Lineup
Popular in the Community