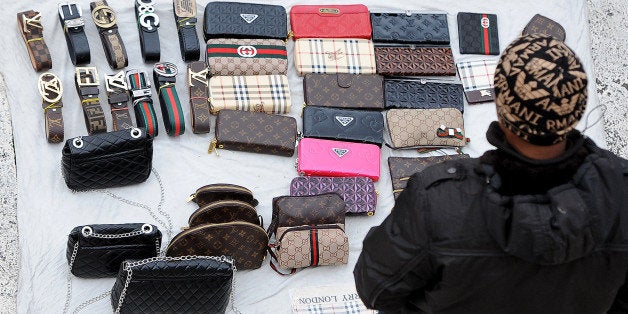 The survey, done by coupon site VoucherCloud, polled 1,921 across the UK and found that 52 percent of people who have bought fake designer goods in the past say they don't do it anymore. The biggest reason? Finding name-brand items at cheaper prices is easier than ever: 62 percent of designer-loving shoppers say they never buy the items full-price.
They find designer goods on the cheap by either waiting for seasonal sales (52 percent), using "discount codes" (44 percent) and shopping at outlet-type stores where name-brand goods can be found at a discount (39 percent). Hey, we're Loehmann's lovers, too.
Affordability aside, the desire to have "the real thing" also plays a part in shoppers' willingness to pony up. According to VoucherCloud, 39 percent of respondents said they wanted to be able to tell others their stuff was real; 33 percent said they avoided fakes because they didn't want to break the law.
Of course, fake designer goods are still wildly popular, particularly with the growth of online shopping. Luxury brands now have to fight cybersquatting, whereby counterfeiters sell rip-off merch under misleading domain names. Just last year, Coach won $257 million in a cybersquatting case, seizing 537 domain names selling fake items with a "Coach" label.
But for those who would like to avoid fakes and choose the real thing if they can, it's never been easier to get a good deal. Between luxury flash sale sites, online sample sales, discount retailers and resale websites, label lovers can score designer swag at a (relative) steal. Now if only we could convince Net-A-Porter.com to start putting things on sale...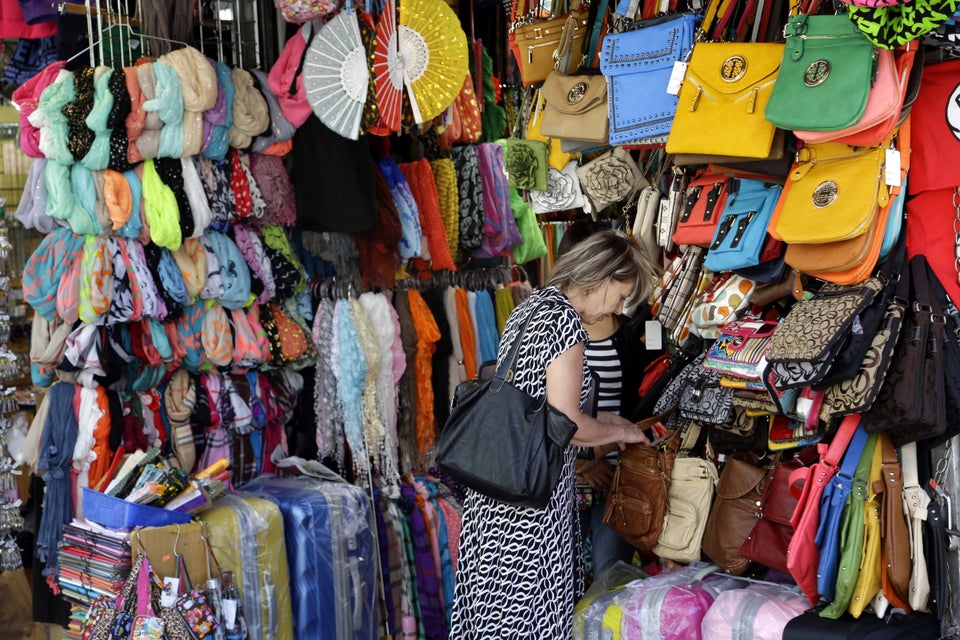 Counterfeit Goods Around The World