New Yorkers have been repeatedly kicking themselves ever since hearing that Banksy quietly sold his famous artworks in Central Park earlier this month for a measly $60 apiece.
The street artist encountered only three buyers in the time his pop-up shop was in business -- a cheeky experiment that coincided with his month long "Better Out Than In" takeover of NYC.
One week after the Banksy sale, a trio of artists decided to repeat the experiment, only this time, instead of selling certified Banksy artworks, they sold admittedly fake canvases. Led by prankster extraordinaires Dave Cicirelli, Lance Pilgrim and George Gross, the men sold exact replicas of the 40 artworks Banksy hocked seven days before.
The results? They sold out.
According to Gawker, Cicirelli and crew were entirely clear about their intentions. They posted a sign that read "Fake Banksy" and provided each buyer with a legally notarized "Certificate of Inauthenticity." Surprisingly, Banksy fans were not deterred.
"Everything was identical... except for two things," Cicirelli wrote on his blog. "The public consciousness had changed. Our work was completely worthless."
Cicirelli further explained this change in "consciousness" in an interview with ANIMAL New York: "We wouldn't have sold any, if not for the media hype around Banksy. That was kind of the point -- we wanted to complete his statement about the nature of hype and the value of art. Banksy's stunts have created a haze of uncertainty around everything, and we created 'Fake Banksy' within that haze."
Watch the video above to see Banksy fandom unfold before your eyes, and let us know your thoughts on the Fake Banksy stand in the comments. For more on Banksy's New York invasion, check out our Live Blog here.
Before You Go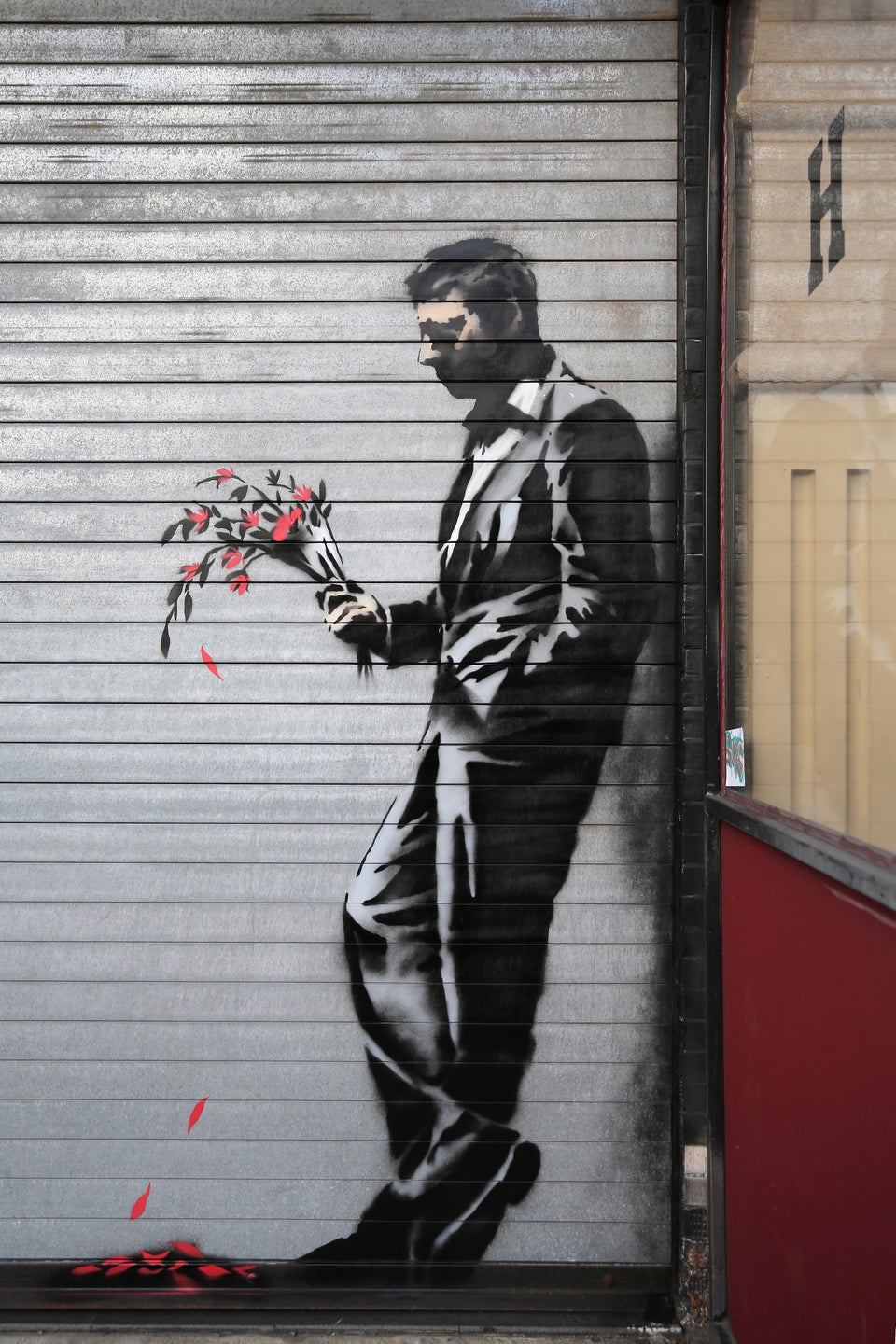 Banksy In NYC
Popular in the Community