Ibrahim Ahmad, 18, carried a sign reading "I Kno it's A little late, But I'm kinda… THE BOMB! Rilea, Will U Be My Date To Prom?"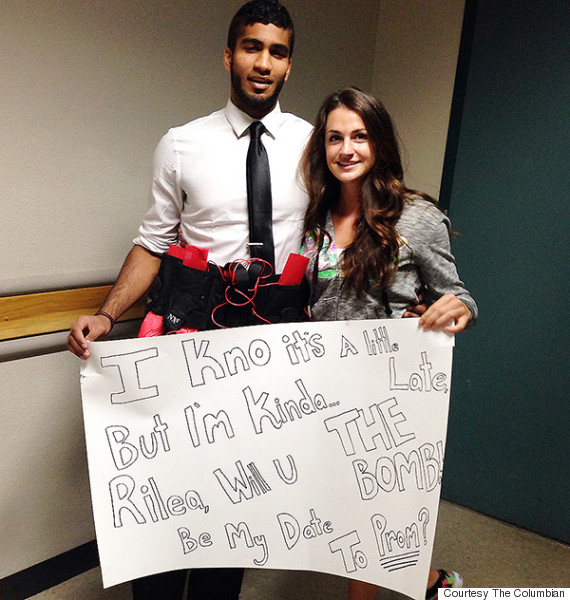 "I'm Middle Eastern, and I thought the bomb was kind of funny and clever," Ahmad, a senior at La Center High School, told The Columbian. "I wasn't wearing the vest for more than, like, 20 seconds. I asked her, took a picture, took it off, and then the school got upset."
A video of the Tuesday "promposal" shows a lunch room full of students clapping and cheering as the girl, Rilea Wolfe, says yes. He said teachers even saw him make the sign beforehand.
"Given the way the world is today and school safety, even if one parent or one student was upset about this, it causes issues," Superintendent Mark Mansell told the Columbian. He admitted that no students seemed frightened by the incident.
Ahmad told The Columbian the suspension "kind of felt racist" and that "I feel like no one else would have gotten in trouble for it."
Because his suspension includes weekend events, Ahmad isn't allowed to go to the prom. Instead, he and Wolfe are planning on going to dinner and a movie.
Popular in the Community