A Florida woman who botched cosmetic butt injections using tire sealant, rubber cement and superglue has been sentenced to 10 years in prison for a patient's death.
Oneal Ron Morris, 36, also known as the "Toxic Tush Doctor," appeared before a Broward County judge on Monday after pleading guilty to manslaughter, ABC affiliate Local 10 reported.
Family and friends of 31-year-old Shatarka Nuby, who died in 2012 after turning to Morris for cosmetic surgery, appeared in court and pressed for a harsher punishment.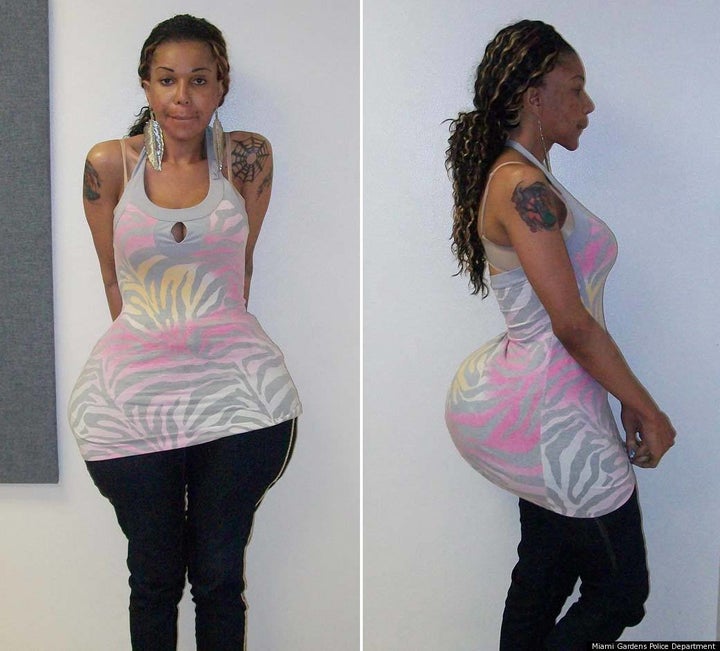 "My daughter died the most inhumane death," Sherri Pitts, Nuby's mother, told CBS Miami.
"Eighteen months she suffered with not knowing the full of what he put in her body. The doctors couldn't do anything until they knew what portion they put in her body," Pitts said.
Nuby told authorities that she paid Morris $2,000 for treatments to enhance her butt, hips, thighs and breasts from 2007 to 2010, according to the arrest affidavit.
Just before her death, Nuby said she found discoloration and hardening at the injection sites. A witness to the procedure claimed to have seen Morris superglue cotton balls to Nuby's injection sites, according to investigators.
Morris denied intentional wrongdoing.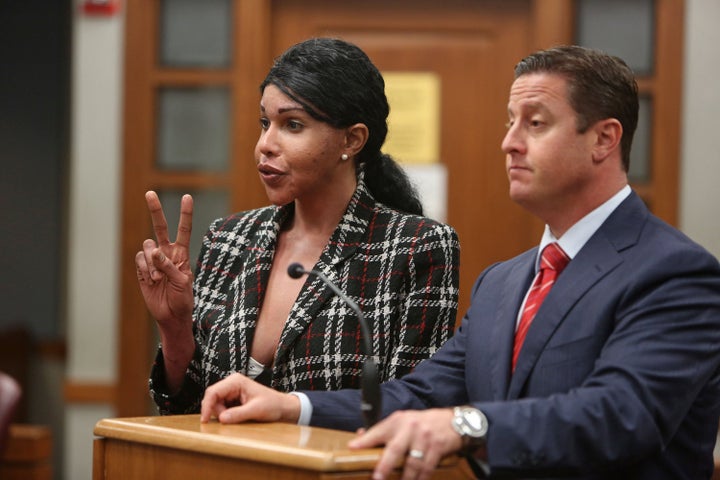 "I have never ever or would dare ever to inject or have injected any human with any type of unknown substance," Morris said at her sentencing, reading from a prepared statement.
Defense attorney William Lanphear argued that Morris' patients knew she wasn't licensed as a medical professional.
"All parties share the responsibilities and the blame for their own actions and the role they played," the lawyer said, according to the Sun Sentinel. "There was an assumption of risk obligation from the victims."
Another woman who received injections to her face ― and at one time had been dubbed "cement face" ― underwent surgery by a licensed doctor in 2014 to fix Morris' hack job. Before then, she said she was too embarrassed to leave her home.
Popular in the Community