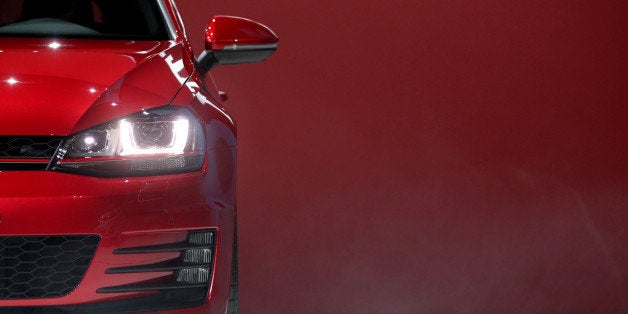 Do you feel really tough when you rev your engine and peel out of the driveway? Turns out that satisfying roar might all be a lie.
Softer-sounding engines are actually a positive symbol of just how far engines and gas economy have progressed. But automakers say they resort to artifice because they understand a key car-buyer paradox: Drivers want all the force and fuel of a newer, better engine — but the classic sound of an old gas-guzzler."

Enhanced engine sounds aren't exactly new. In 2012, Popular Mechanics explained that many automobiles included noise-amplifying components, like the Corvette's valve system that "opens under full throttle and bypasses the muffler," or the "noise pipes" of the Ford Mustang that links the vehicles intake system with the cabin.
Both Popular Mechanics and The Washington Post note some manufacturers are not merely enhancing the sound that's already there, but actually playing back pre-recorded engine sounds to drivers. Both articles cite Volkswagen's use of a device called the Soundaktor, which uses a speaker to play extra sound in cars that include the Beetle Turbo and the GTI. Car and Driver explains that with the Soundaktor, "an audio file is stored on the car's computer and then played during certain throttle applications."
However, Daryll Harrison, Volkswagen Brand Public Relations Manager, says these claims about the Soundaktor are false. "The Soundaktor amplifies actual engine sound in the cabin of the car. It does not re-create nor utilize pre-recorded sound," he told The Huffington Post via email.
Like Us On Facebook |

Follow Us On Twitter |

Contact The Author
Related
Before You Go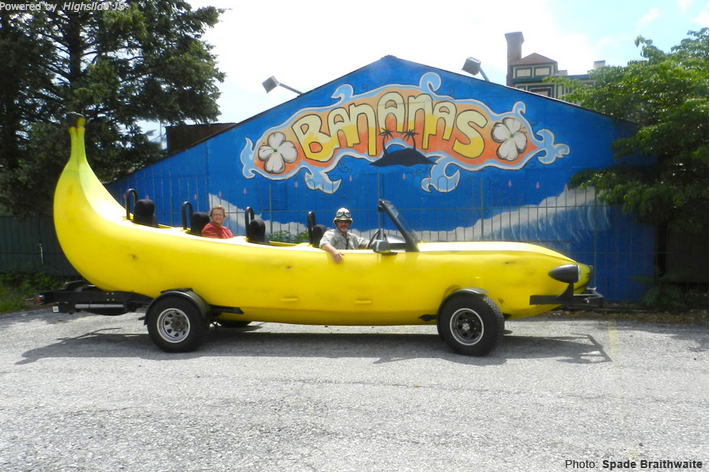 The Big Banana Car
Popular in the Community