Picture this: Tourists visiting one of your city's most prominent attractions are unable to see it because of smog, haze and a bevy of other airborne pollutants.
What's the solution? Erect a backdrop for visitors to pose in front of. One that's impervious to pollution and projects an image of the city as always sunny and full of clean air. Welcome to Hong Kong's Victoria Harbor, where bright banners of the city's skyline block the view of its gray, polluted, real-world counterpart.
(Story continues below.) Tourists from mainland China take photos in front of a large outdoor banner showing what Hong Kong looks like on a clean air day, in Hong Kong, China, Aug. 21, 2013. Hong Kong's Air Pollution Index reached 'Very High' in Central and Western District, Causeway Bay and Mongkok, with 'very high' levels of toxic ozone and nitrogen dioxide recorded at roadside monitoring stations.
Shanghaiist notes the backdrops appeared in late August, on account of abnormally severe haze, and wonders why a similar display isn't available year-round on The Bund, a heavily-touristed waterway in central Shanghai.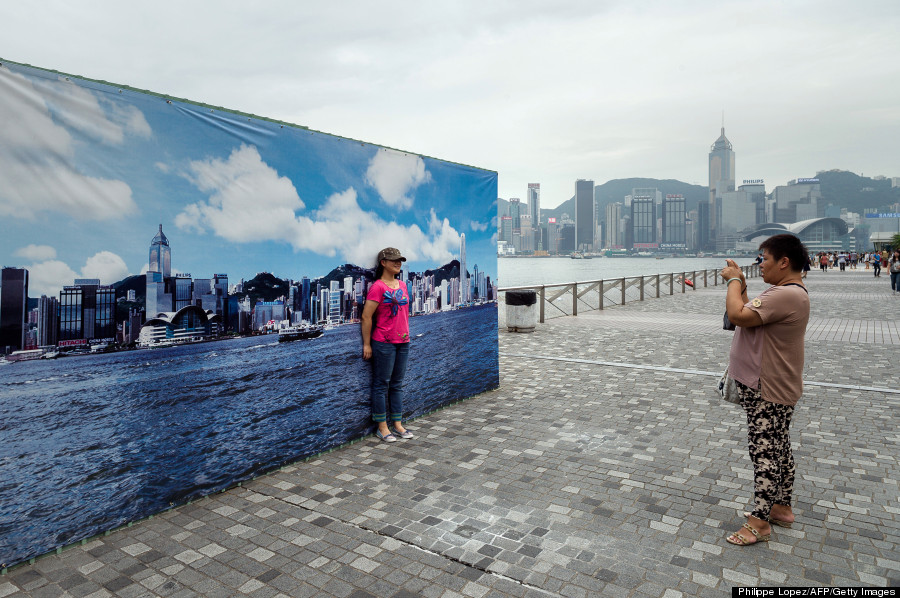 Adding to the trouble: Hong Kong permits the docking of ships that burn fuel with up to 3.5 percent sulfur content. According to an early-2013 AFP report, Europe and North America generally restrict fuels to 1 percent or less sulfur content.
The end result, Simon Ng, of the Civic Exchange, a Hong Kong think-tank, told AFP, "Ships are now producing a lot more pollutants than we had anticipated, and it is becoming a major problem that we need to address."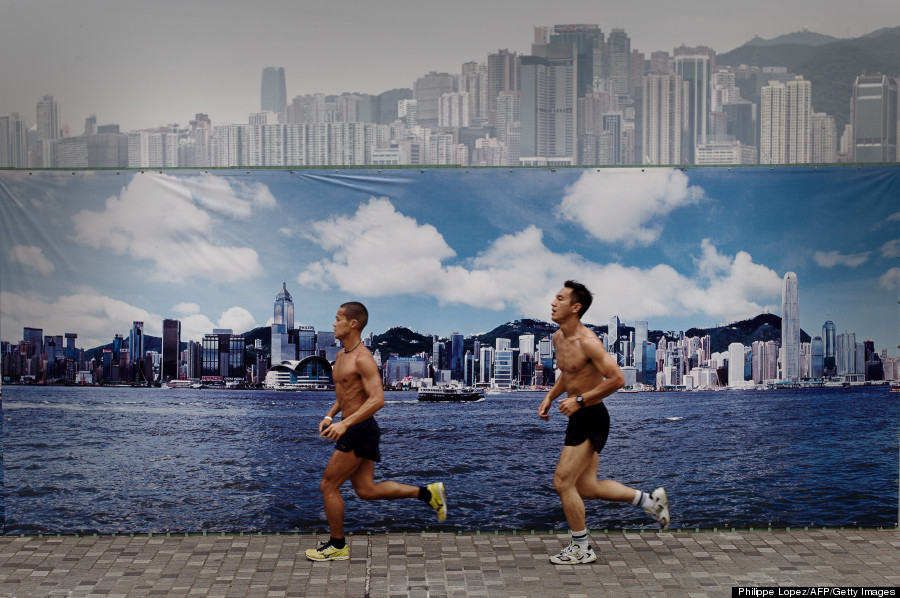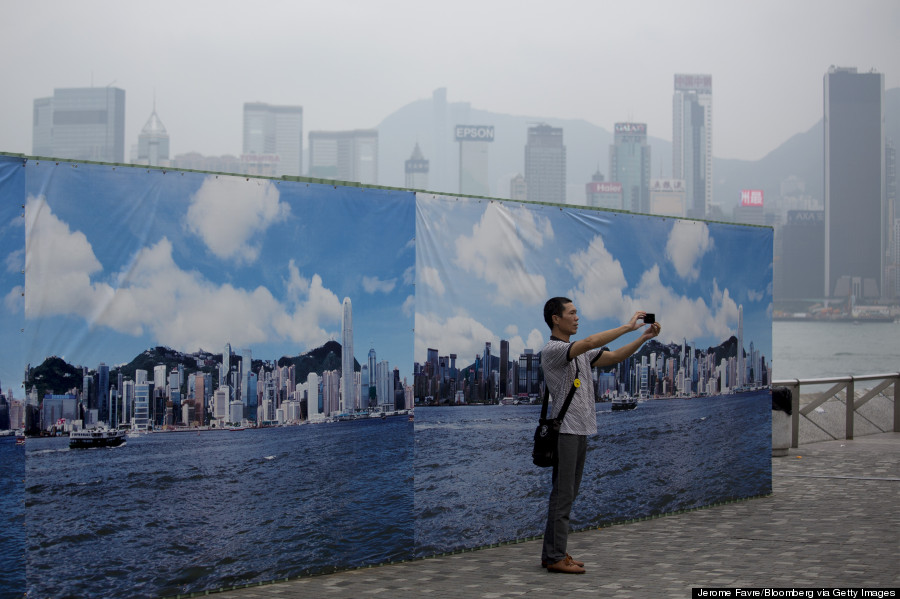 Support HuffPost
The Stakes Have Never Been Higher
Related
Before You Go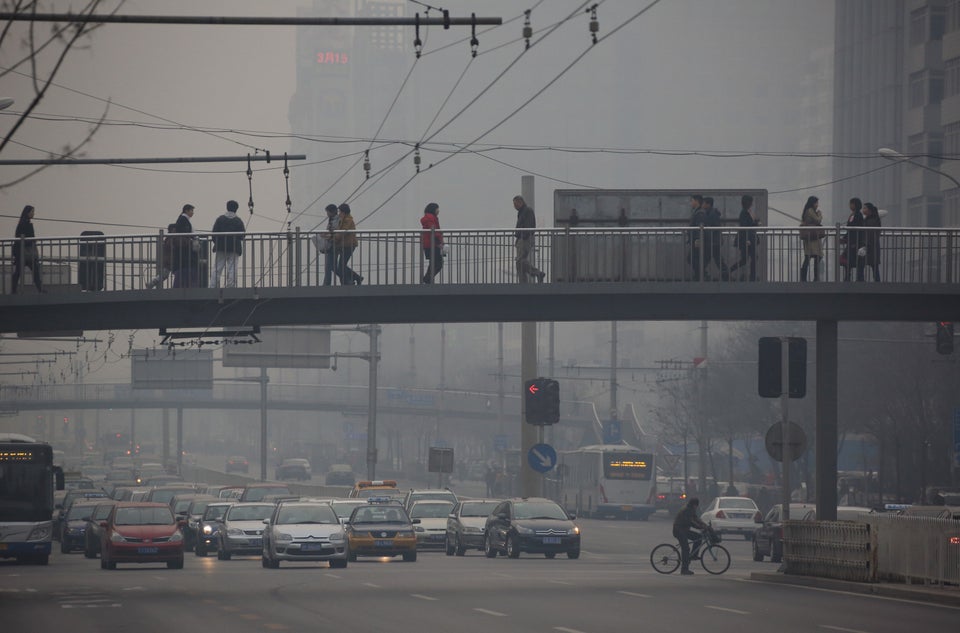 Pollution In China
Popular in the Community