The only problem? It's not a picture from Hurricane Sandy.
"I was using it as my Facebook cover photo, which apparently is 'public,' and what do you know? … Nobody 'stole' it, IMHO. My guess is people are just sharing how proud they are of these soldiers and others," she said.
This photo has also been retweeted thousands of times:
Unfortunately, the picture is not from Hurricane Sandy, but rather from a tornado warning last year. Originally appearing in this Wall Street Journal article, the photo was taken through a tinted window by a finance professional named Charles Menjivar.
It's not uncommon for tweet-happy social media addicts to post pictures with little fact checking. But veteran journalists are also fooled, as is evidenced from Tomb of the Unknown Soldier story, as well as this tweet from Fox5's Sarah Simmons (actually a stock photo of the George Washington Bridge from 2009).
Some hoax photos are easier to spot than others. BuzzFeed's list of viral photos not of Hurricane Sandy includes an image of a flooded McDonald's (actually a German art installation) and a screen grab from the disaster film "The Day After Tomorrow."
The photos reinforce the notion that "just because you see it on the Internet, doesn't mean it's true." (Case in point: this photoshopped picture of a shark swimming up a Puerto Rican street allegedly flooded by Hurricane Irene.)
Check out some real storm photos from Hurricane Sandy below.

CORRECTION: A previous draft of this article incorrectly identified the bridge in the stock photo tweeted by Fox5's Sarah Simmons. In fact the picture is of the George Washington Bridge.

Before You Go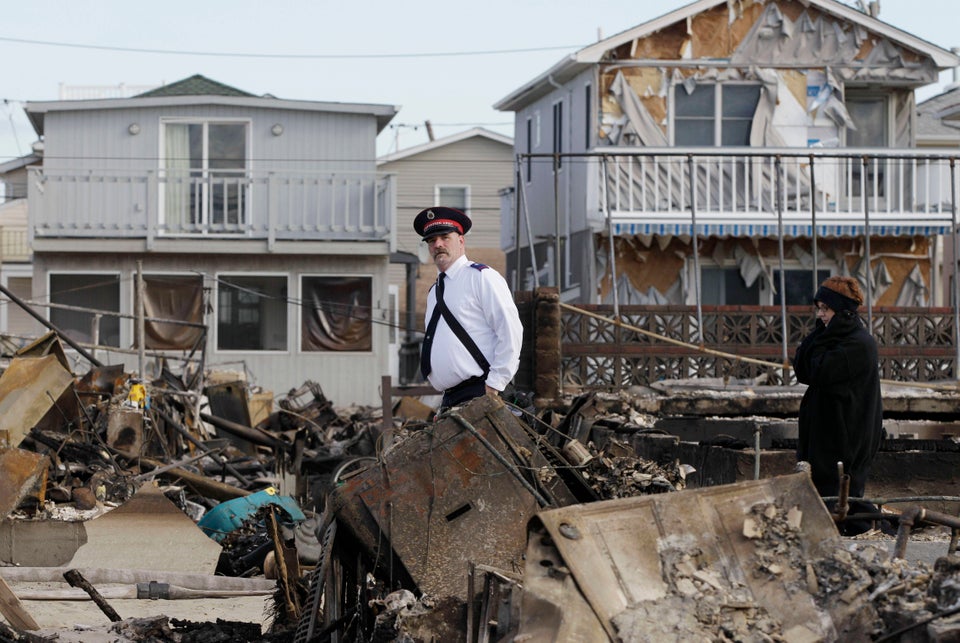 Hurricane Sandy
Popular in the Community