A fake orca brought in to scare sea lions from the port in Astoria, Oregon instead flipped over, filled with water, nearly sank and didn't do a thing to rid the town of the animals, which locals say are basically the worst visitors ever.
The sea lions, which used to visit only for the winter, have instead stuck around this year and taken over local docks. They're eating all the fish, preventing people from reaching their boats, and leaving behind lots of poop.
The fiberglass orca -- which is actually a boat named "Island" with an operator inside -- resembles the predator known to snack on sea lions. It even has speakers that can play orca sounds.
But the sea lions seem to know a fake when they see one, because they haven't budged.
And typically, the only orcas who do this are no longer a danger to sea lions:
If a fake orca could be humiliated, this would be the ultimate indignity:
Eventually, the fake orca threw up its fake flippers in a real surrender... at least for now:
So far, nothing has worked, and town officials say the problem is no laughing matter. Port of Astoria Executive Director Jim Knight told Reuters that each sea lion leaves between 10 and 30 pounds of poop per day.
While most observers report on social media that the sea lions seemed completely unintimidated, one port employee said the animals did react to the fake orca/boat dubbed "Fake Willy."
"They got very quiet, and we observed several sea lions leaving the area," Robert Evert, permit and project manager, told KATU. "They actually swam around the break water and went out into the open river, so it's not a complete fail."
The town plans to try its ploy again over the summer.
"We're excited and can't wait for round two," Knight told the Associated Press. "The battle is not over. Willy will be back."
Related
Before You Go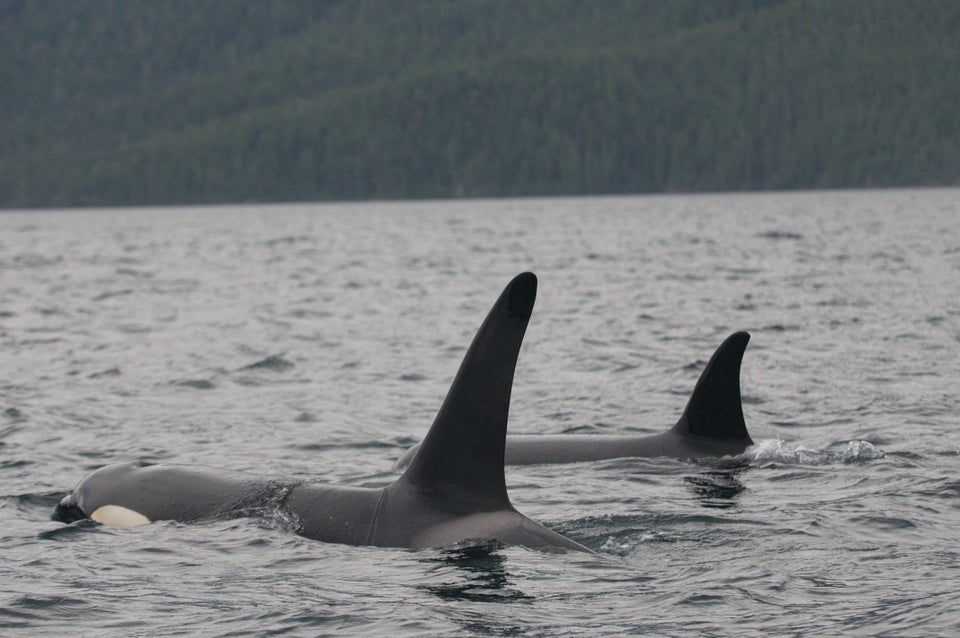 Whale Music Among Orcas Goes Quiet
Popular in the Community