If you impersonate a man to have sex with a woman, be prepared to pay the price.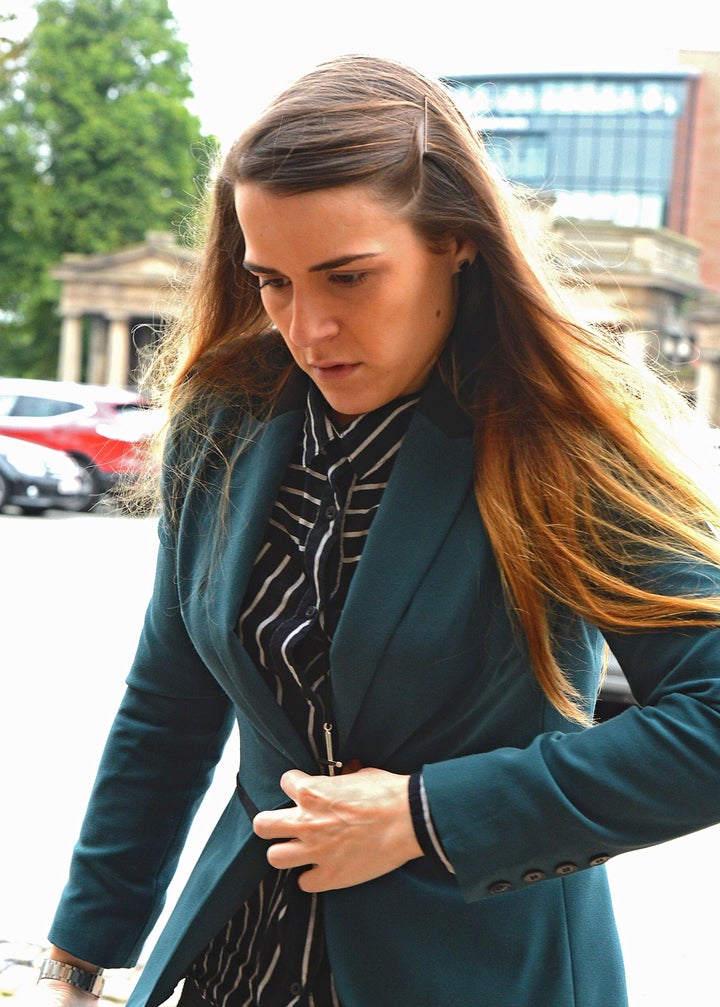 Newland, 25, was convicted of sexual assault in September, the paper noted, returning for the penalty phase at the same Chester, England, court.
Newland "wept uncontrollably" as Judge Roger Dutton announced the punishment, the Mirror said. One family member was heard saying, "That did not f--king just happen."
Dutton said the crime was so unusual that he departed from normal penalty guidelines, telling the prisoner, "You were so convincing in your cruel deception of [the victim] she thought she had finally found a man she could love and be with" (per the Mirror).
According to previous reports, Newland, who knew her victim, posed as a man on Facebook to initiate the relationship. To keep the deception going, Newland told the victim that "he" had been disfigured by cancer and a car accident, so the victim would have to keep her eyes covered when they were together. Wearing a strap-on prosthetic, Newland had sex with the victim several times before the victim finally ripped of her blindfold to uncover the ruse in 2013.
Calling all HuffPost superfans!
Sign up for membership to become a founding member and help shape HuffPost's next chapter