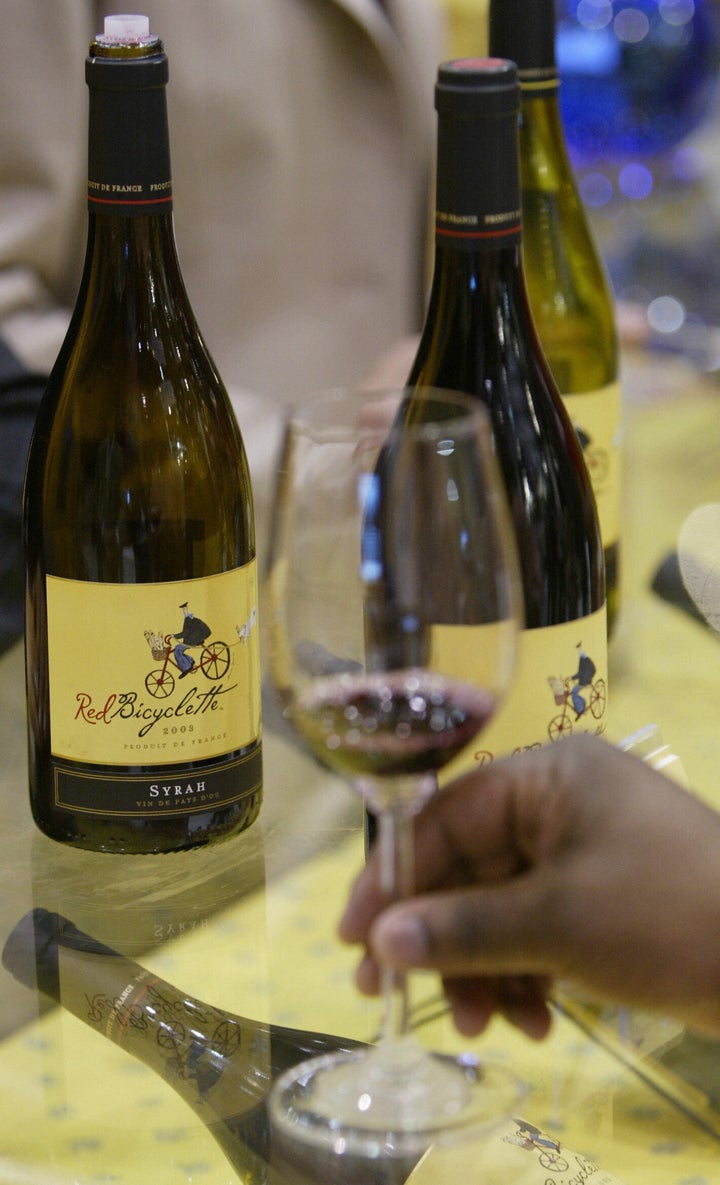 Twelve French wine industry figures were convicted Wednesday of selling 18 million bottles (13.5 million liters) of falsely labeled wine to US wine powerhouse E&J Gallo at an inflated price. The wine was ultimately sold under E&J's ubiquitous "Red Bicyclette" Pinot Noir label.
The convicted were sentenced by a French judge, who gave them suspended jail sentences and fines ranging from 3,000 to 18,000 euros apiece. They had made seven million euros from their massive fraud, which Agence France-Presse explains:
[Wine merchant] Ducasse had been buying Pinot Noir at 58 euros per hectolitre when the official market price was 97 euros, and generic local grape varieties were selling for 45 euros.

Meanwhile, the volume of wine from the renowned Pinot Noir grape being sold to Gallo far exceeded the possible supply from the region.

After a year-long judicial investigation, the defendants were accused of substituting wine made from less expensive local grape varieties for the Pinot Noir, which is popular on the American market.
In handing down the sentences, the French judge said, "the scale of the fraud caused severe damage for the wines of the Languedoc for which the United States is an important outlet."
However, a lawyer for two of the defendants argued that there was no harm, since "not a single American consumer complained." A lawyer for three other defendants took a different route, arguing that the wines had Pinot Noir characteristics. The 2007 Red Bicyclette Pinot Noir in question was described as exhibiting "dark fruit aromas and flavors of black cherry and ripe plum."
Looking to assuage concerned American wine buyers, E&J Gallo's Susan Hensley said, "When more information becomes available to us from the authorities, we will move quickly to ensure that the trust people place in our company and our wines is not put at risk."
Although the french case was rare in its nature, wine fraud has been committed, since, well, the beginning of wine, as Reuters details here.

Related
Popular in the Community