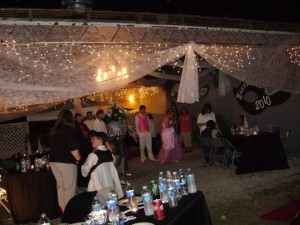 To the parents of Itawamba, MS high school who were involved in the "fake prom" hoax, I just want to say that I hope you rot in hell.
The energy and time that went into the planning and execution of creating a 'fake' prom for just seven students AND setting up a "real" prom at another location -- is nothing short of pure evil.
As a parent of of a child who was bullied, I was physically sick when I read the latest news about Constance McMillen. My beautiful, funny and brave daughter was bullied so severely, it has taken years just to get her to smile again. My daughter is tough and she is healing. But as a mother, I cannot fathom being part of a cruel hoax like the "fake prom"!
Thankfully, Constance McMillen has class and more character than all of the Itawamba bullies combined. My fellow Huffington Post contributor Candace Gingrich writes:

When asked about whether the students enjoyed the prom she told The Advocate "They had the time of their lives," McMillen says. "That's the one good thing that come out of this, [these kids] didn't have to worry about people making fun of them [at their prom]."
It is ironic that the news of the "fake prom" comes on the heels of nine teens being charged with stalking, criminal harassment and violating Phoebe Prince's civil rights after 15-year old Phoebe committed suicide due to bullying. How many children have to be hurt or die?
Obviously, the normal standards of human decency do not apply to the parents who helped create a "fake prom." It's clear that these adults do not know right from wrong.
So I'll wrap up with a quote from Edmund Burke:
All that is necessary for the triumph of evil is for good men to do nothing.

The world is watching you, Itawamba parents.
[Photo: Thanks to Firedog Lake for providing photos of the private "real" prom from Itawamba]
Popular in the Community